How to Prepare for Physical Inventory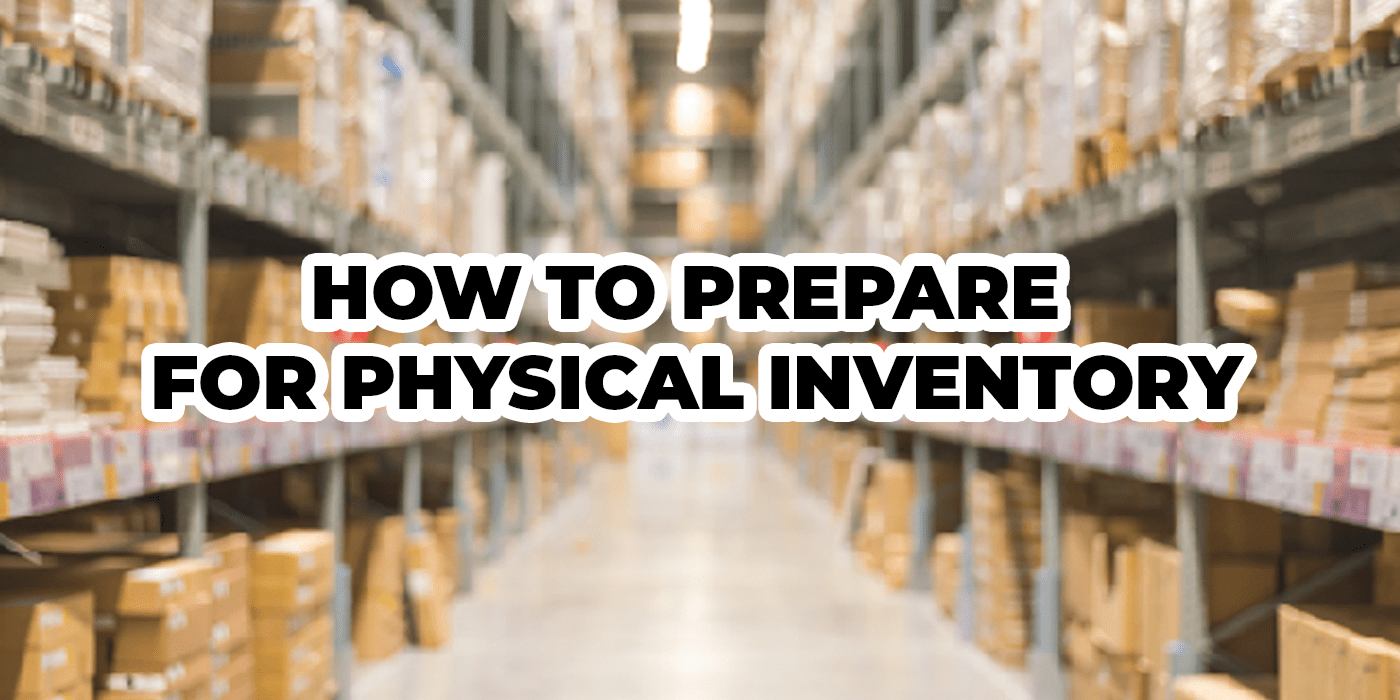 Physical Inventory is the process of counting an entire inventory in a concentrated period of time. Typically it is a 1-2 day process that shuts down operations while counts are conducted and verified. Because of this, it is extremely important that as much work as possible is done before you begin so that the count can be done quickly and accurately.
There are several steps to take to making sure that you have everything in order for success:
CYCLE COUNT
It may seem obvious, but having a robust and ongoing cycle counting program is the best way to ensure that Inventory goes well. By maintaining accurate counts throughout the year the Physical Inventory goes from being a nightmare to a blip on the radar.
CLEAN UP
A Physical Inventory is likely to bring in people who aren't typically in the stockroom, so it is important that the area is neat and tidy. People respond to the work area that they are put in, so having clean floors and neat bins helps to put them in the right mindset.
Clutter is a killer when it comes to Inventory. Far too often parts are hidden behind packaging or other parts, causing people to go too slow down or to make mistakes. Getting the shelves in order is an often overlooked factor that can lead to headaches if not done properly.
DEFINE DATES
This doesn't mean just set when you're going to count. Make sure that everyone knows when transactions are going to cease as well. There needs to be a cutoff for receiving, issuing parts, adjustments, anything that is going to affect the inventory level. Your entire team needs to know and abide by these rules so that you start from a good place.
TEST EQUIPMENT
You're likely going to get in extra scanners or other counting equipment. It's important to test each one, make sure it turns on, connects to the WiFi, and the battery is fully charged. Every minute counts once you shut operations down, so you want to minimize the opportunities for errors to occur.
DEFINE PROCEDURES
There are lots of questions when it comes to Physical Inventory, and their answers will depend on the particular set of rules at your locations. Here are a few common ones:
Are people working in teams or alone?
What order should the count be done?
Can the system on-hand quantity be seen by the counters?
How do you make a correction to a wrong count?
How will the audit be done?
How often do you need to report on your progress? How will that be done?

OVER COMMUNICATE
There are a lot of moving pieces that go on with a Physical Inventory, so it is key to ensure that anyone affected understands what is going on. Make sure that your team knows when to show up, what to expect, and the answers to the questions in the previous section. Make sure that all departments know that the storeroom will be closed so they can plan ahead. No one should come to the window or call you up and be surprised that Inventory is occurring, so communicate clearly with anyone you can so that all of your bases are covered.
Martin Integrated Supply has the internal operational expertise necessary to ensure that any storeroom that we operate is ready for a Physical Inventory. To learn more about how we help companies operate better click here, or give us a call today and talk to a Martin representative about an Integrated Supply assessment.