Working at Height: Getting Up
We have covered proper harness usage and the dangers of dropped objects, but we have not talked yet about actually getting to an elevated surface. There are three main ways that a worker will use to work at height, and each one has its own dangers and regulations.
Ladders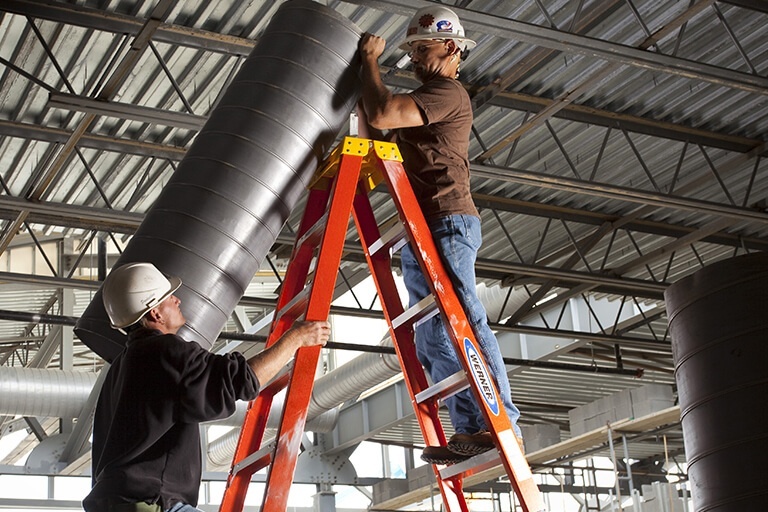 Ladder usage is one of the most common place, and contains the biggest opportunity for an accident. Ladders are relatively inexpensive and easy to get in and out of work areas. But their ease of use is also their biggest weakness, as workers either don't set them up properly or don't use think of safely when on one. Here is a list of do's and don'ts when it comes to ladder usage: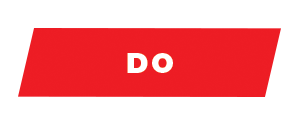 as much work as possible on the ground
ensure workers can get safely to and from where they work at height
ensure equipment is suitable, stable, and strong enough for the job, as well as maintained and checked regularly
take precautions when working on or near fragile surfaces
take any necessary precaution for falling/dropped objects
consider emergency rescue procedures
overload ladders – consider the total weight of the worker, tools, and equipment compared to the ladders capacity
overreach, keep your work in front of you and don't lean out
rest a ladder against weak upper surfaces, like corners or plastic gutters
use ladders or stepladders for strenuous or heavy tasks, only use them for light work of short duration (a maximum of 30 minutes at a time)
Scaffolding
A part of daily life in construction, scaffolding provides the platform to get work done at a variety of heights, but also comes with a variety of safety challenges.
First off is setup. Since the scaffolding must be built before it can be used, there is an increased potential for mistakes or weak spots versus a more permanent solution. This can't be avoided in construction, and is often the best solution for jobs that may stretch over a few days or weeks. A competent person should check the scaffolding each day before use to ensure that nothing has occurred to decrease its effectiveness and that all safety standards are still being met.
If you need to use a harness, be sure to do a proper inspection of the harness and the lifeline equipment. Also, be aware of other workers. Make sure that your lifelines do not get crossed or tangled, as this could result in a fall pulling multiple people off as well as affecting the PPE's ability to function properly.
Finally, make sure that you only step on surfaces designed to be stepped on. Do not climb up the frame of the scaffolding, step up onto a rung, or hang off of the side.
Lifting Equipment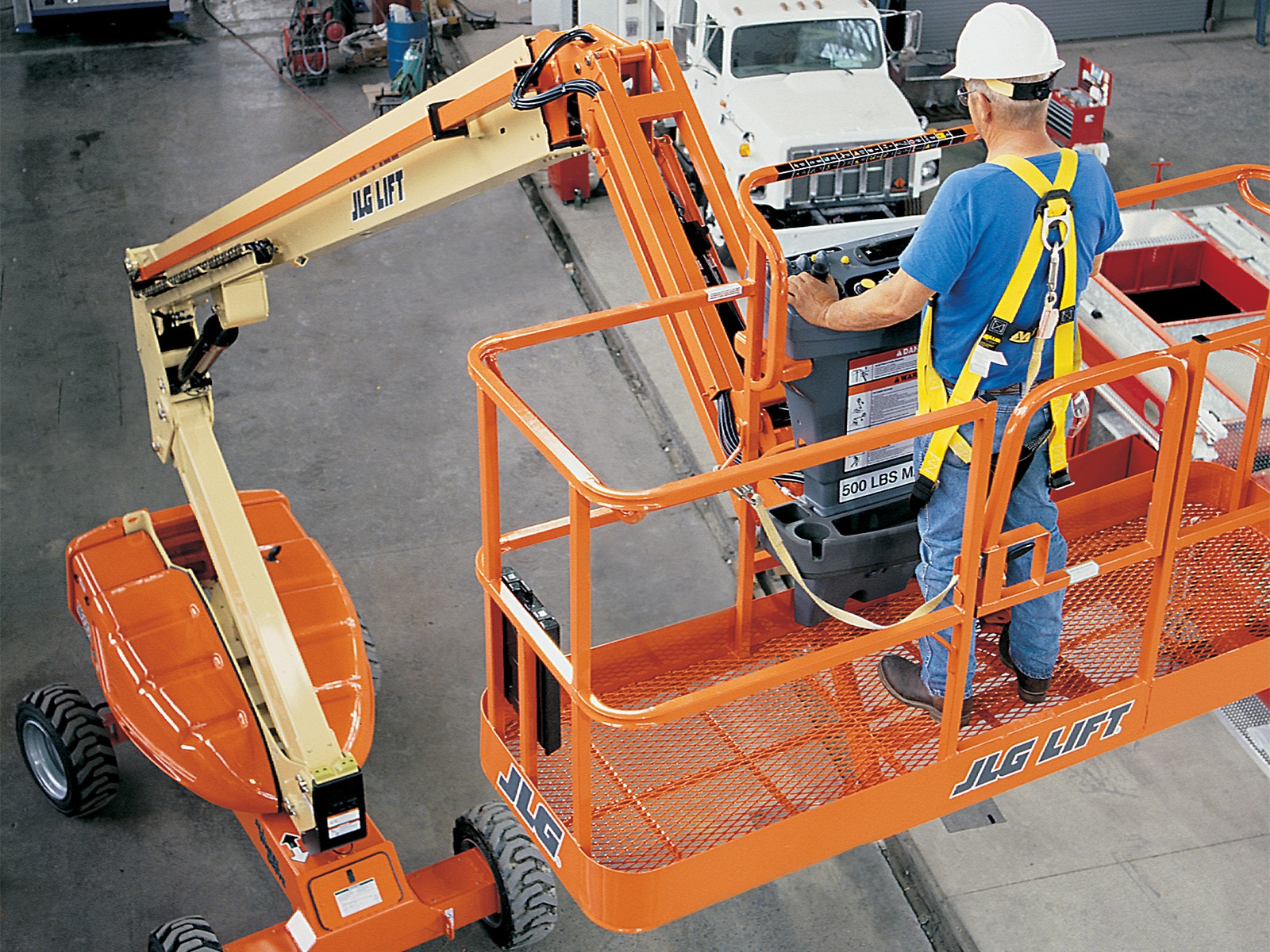 When used properly, a man-lift is typically the safest option available to work at height. That said, there are still things to consider to ensure that your investment and co-workers are safe.
Only trained personnel should be allowed on the lift, even for short jobs.
All man-lift equipment should be allowed a "warm-up" period prior to each use. The lift's hydraulics and controls should be inspected and tested daily to ensure they are operating properly and safely. Any case in which some portion of the man lift's systems is malfunctioning should be cause for discontinuing use and seeking repair and should be subject to a formal and documented report.
Be sure to strictly adhere to the weight limits of the lift.
Equipment controls on the lower or ground levels should remain untouched during operation, unless the employee in the man lift has given his permission to the contrary or in cases of emergencies. Such lower-level controls should function primarily as positive override.
Before moving the vehicle the equipment's boom should be lowered, the outriggers retracted and basket secured, and no employee occupying it.
The emergency brake should be set at all times when the man lift is in use and must remain set for the duration of the man lift's use. Added protection from outriggers and wheel chocks should also be implemented if possible.
When parked on a hill or other incline or decline, wheel chocks must always be used, regardless of whether outriggers are also used. The vehicle should always sit level when viewed from behind the vehicle prior to the operation of a man lift.
If the slope of the incline or decline is to such an extent that the vehicle cannot sit level, the man lift must not be used on the job site. In these cases it is best to bring in an expert to ensure that the proper system is put into place.
Personnel should only attach body belts or harnesses to a boom-attached lanyard. Such harnesses should only be intended for fall restraint, not to stop a fall completely.
Martin Safety is proud to help companies operate better when it comes to their safety programs. Learn more about Martin Safety, or contact us to have an expert come to your facility and help you with keeping your employees safe when working from heights.