Wearwell: Why Are We Standing on Concrete?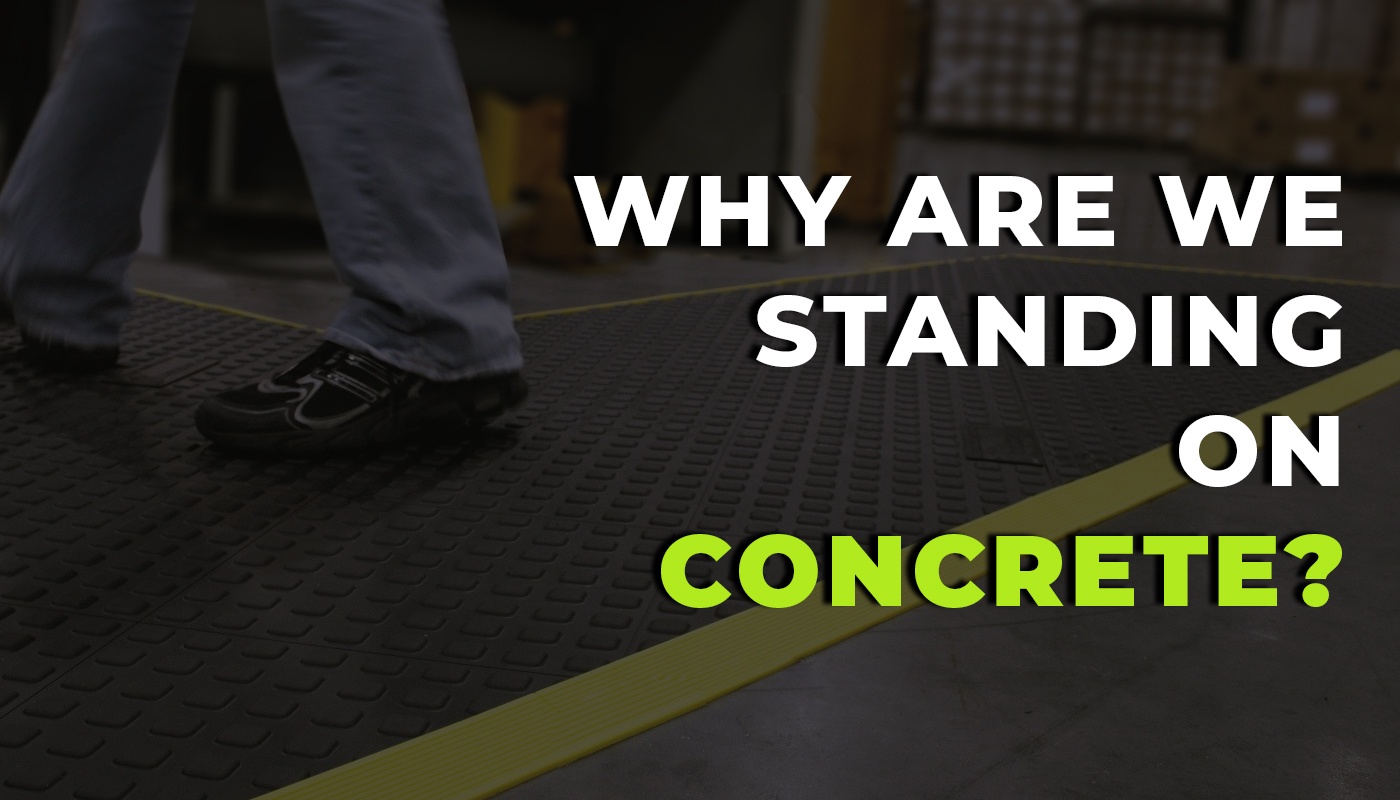 Hard concrete floors are a common feature in factories and warehouses of all kinds. Unfortunately, they are the worst of all surfaces to stand on for long periods of time. A host of problems can quickly appear in workers who spend the day standing on concrete, including:
sore feet
poor circulation and swollen feet and legs
back pain
varicose veins
prolonged lower body muscle fatigue
These problems can contribute to a company's absentee rate as employees are forced to miss work due to physical symptoms. And, these problems can take its toll on the mental health of workers, adding to the likelihood that they'll miss work and contribute to an overall decline in productivity.
THE RESOLUTION THAT WILL CHANGE LIVES
Your employees are the heartbeat and the lifeblood of your work establishment. It makes sense, then, that you want to provide them with the best environment that you can offer. You may not be able to get rid of your concrete floors, but you can alter their surface and make a difference in your employees' lives. Wearwell makes anti-fatigue matting and ergonomic flooring solutions that alleviate the daily impact of standing and repetitive jobs. Our surfaces help workers perform better, stand stronger and work safer. We've studied the science of industrial ergonomics and developed more successful ergonomic and safety surfaces than anyone in our industry, surfaces that have been optimized for the way your workers move and the environments they work in. By installing this type of anti-fatigue matting, you will provide your workers with relief from their pain and consequent fatigue. This, in turn, will contribute to their overall mental health and positive morale, allowing them to be more alert and productive.
For more information on Floor Matting, talk to your Martin Sales Rep or visit MartinSupply.com.