Crescent Lufkin® Shockforce™ Tape Measure Saves Time, Money and Reduces Labor Costs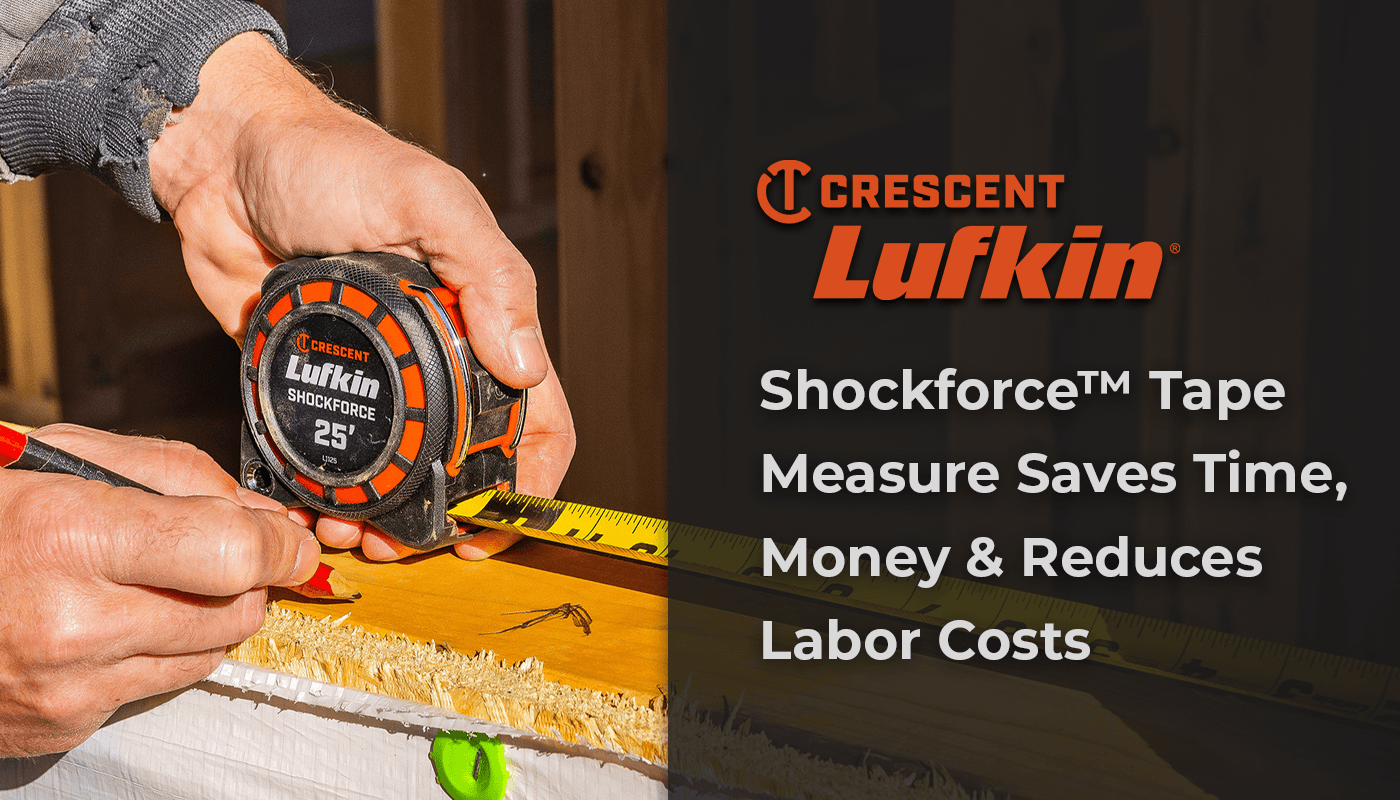 Tradesmen who use tape measures thousands of times a year know what makes one stand out from the rest. It's with their input that Apex Tool Group-a premier tool manufacturer-developed its new Crescent Lufkin® ShockforceTM™ tape measure with patent-pending, two-sided blade design and an industry-leading14 feet of standout.
"Our extensive research determined what users were really looking for in a tape," said Kevin Fitzpatrick, product manager. "Saving time was critical, so when measuring on a jobsite one person can now do a two-person measuring job using this tape. And, since a tape measure is one of the most used tools on a job site, we also focused on durability to create a product that withstands drops and lasts longer.
"The compact design features metal "roll bars" to protect the lock button against drop impact damage, while the simulated diamond-coated end hook provides 50 percent more hook grasp to prevent surface slippage. The dual-sided print combined with enhanced print size provide superior legibility for quicker measuring. Crescent Lufkin® Shockforce™ Tape Measures are available in 16-foot, 25-foot and 35-foot through your Martin Sales Rep or at MartinSupply.com.
"These are the most durable tapes we've tested and they have the longest standout as well. With two blade patterns and multiple lengths to choose from, they're definitely in the conversation with the top names."
– Kenny Koehler, Author at ProToo/Reviews.com
For more information on Crescent Lufkin products, talk to your Martin Sales Rep at 800.828.8116 or visit Crescent Tools.