Fits Like a Glove: The Importance of Proper Fit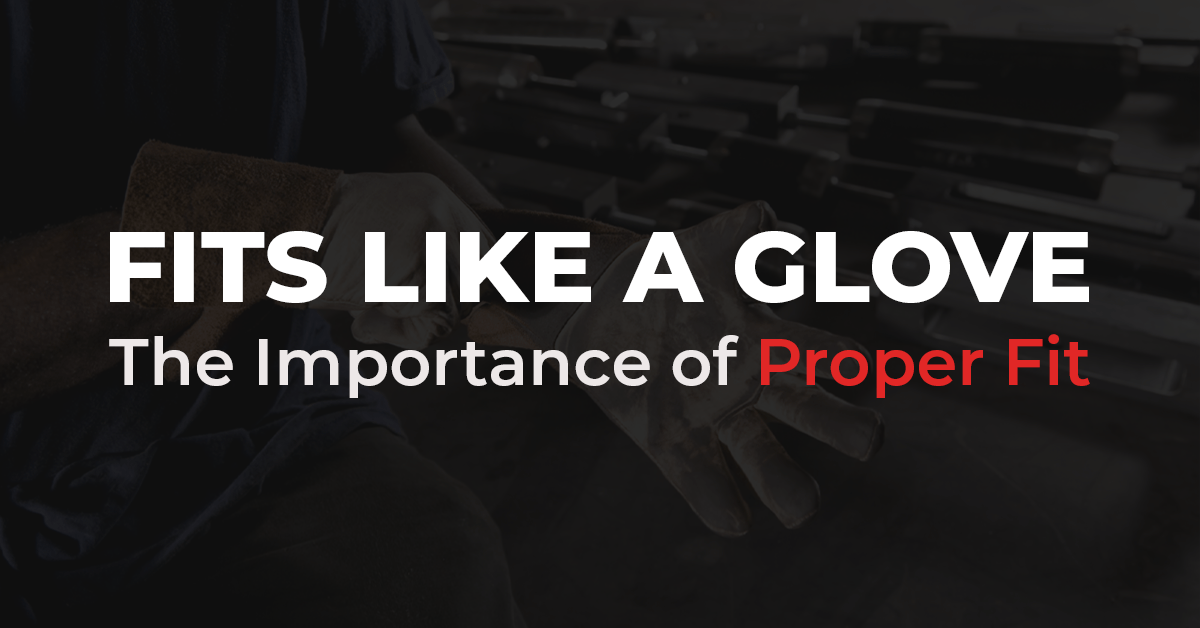 Follow these three better fit tips for safety, productivity and comfort.

A better fit means a safer product. When a glove is too loose, the wearer can experience less tactile sensitivity and control. This could lead to injuries and subsequent costs. If the glove is too tight, it can wear faster and provide less durability while putting additional strain on the wearer's hands. The poor fit, in either case, could encourage workers to remove their gloves for certain precision handling tasks. And the only time a glove can provide the protection it's designed to deliver is when it's being worn!
A better fit leads to increased productivity. Again, when the glove is too loose, less control can lead to more distractions and a slower process. A glove that's too tight could lead to discomfort and hand fatigue, potentially resulting in the wearer needing to remove their gloves more frequently. The better fit allows workers like crane operators who are responsible for moving loads in excess of 200 pounds – to manipulate buttons on the controls, without removing their gloves.
A better fit increases comfort. A properly fitting glove can reduce hand fatigue and be easier to work with. This can result in workers wearing their gloves more frequently, if not continuously. Among those who appreciated the change most during the test period were several individuals who suffered from pre-existing arthritic conditions. Reinforcing the first point, gloves that are worn and are worn more frequently can increase the protection of the worker.
To find a glove that's custom tailored for your Company, contact your Martin Sales Rep at 800.828.8116.