Why Companies Need Written Safety Programs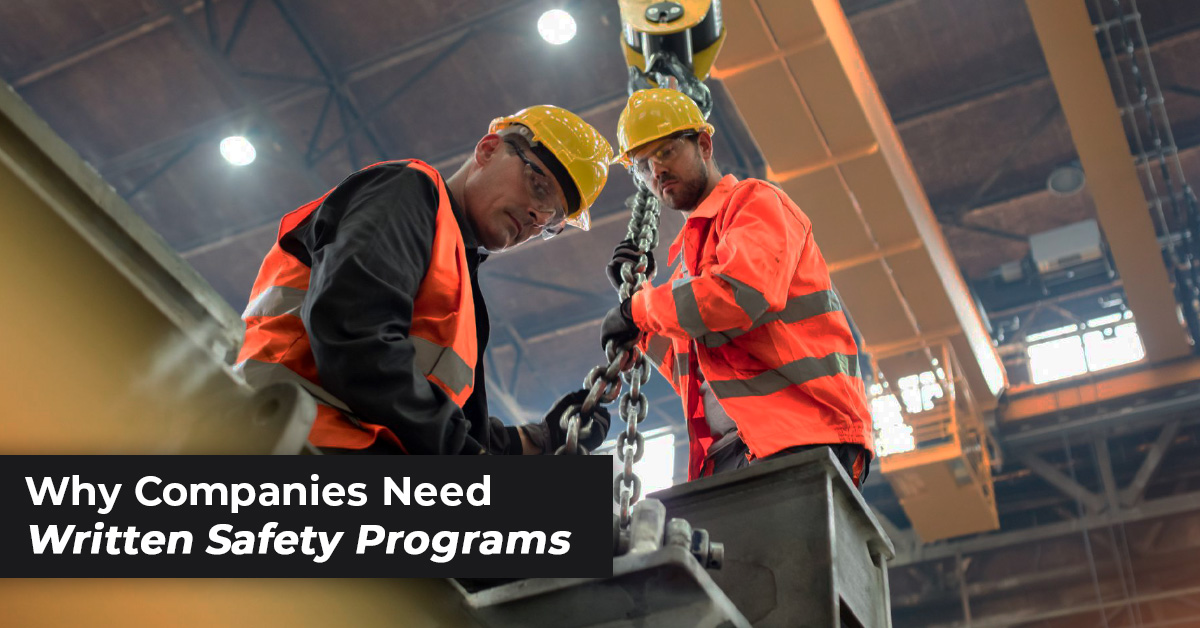 | | |
| --- | --- |
| | By Malcolm Ritchie, BS, QSSP, HMTRI, Authorized OSHA Outreach Instructor, Martin Safety |
A lot of companies wonder why they need written safety programs.
What good does it do and who is going to read them anyway?
Well, the first reason is that the Occupational Safety and Health Administration (OSHA) mandates that all general industries in the United States and U.S. Territories, with 10 or more workers, must establish written safety procedures and train workers.
For every hazard that a company has, OSHA requires you to have a written safety program.  For example, if a company repairs its own equipment and has qualified repair personnel, then OSHA would require a complete Lockout and Tagout Program. Another example would be, and this applies to almost everyone, if a company has any chemicals that they use or make, then OSHA would require them to have a written Hazard Communication Program (and Safety Data Sheets).
Of course, everyone must have a Fire Prevention and Fire Extinguisher Use written program as well as an Emergency Evacuation program, these are a given.
Now, why do we need these programs?
Well, OSHA knows that not all companies can hire and employ a full-time safety professional, thus the company can use their written safety programs to train their employees when a professional safety person is not present.
Written Safety Programs belong to the employees. It is forbidden by OSHA to hide them. They must be easy for any employee to access in the event they have a safety question and to further their safety knowledge.  Written Safety Programs belong to the workers and not just hidden in a supervisor's office and/or simply to be used and pointed to if OSHA shows up to inspect.  Written Safety Programs must be updated as needed and kept current too.
Also, Written Safety Programs MUST be tailored to each company, the hazards they have, their specific location, etc. It would not be permissible to simply download a general written safety program from the internet and call it your own. It must be about your company at your location—specifically!
If you have additional questions about Written Safety Programs, Martin Safety can help. Call Malcolm at 256.627.0804.