Kimberly-Clark RightCycle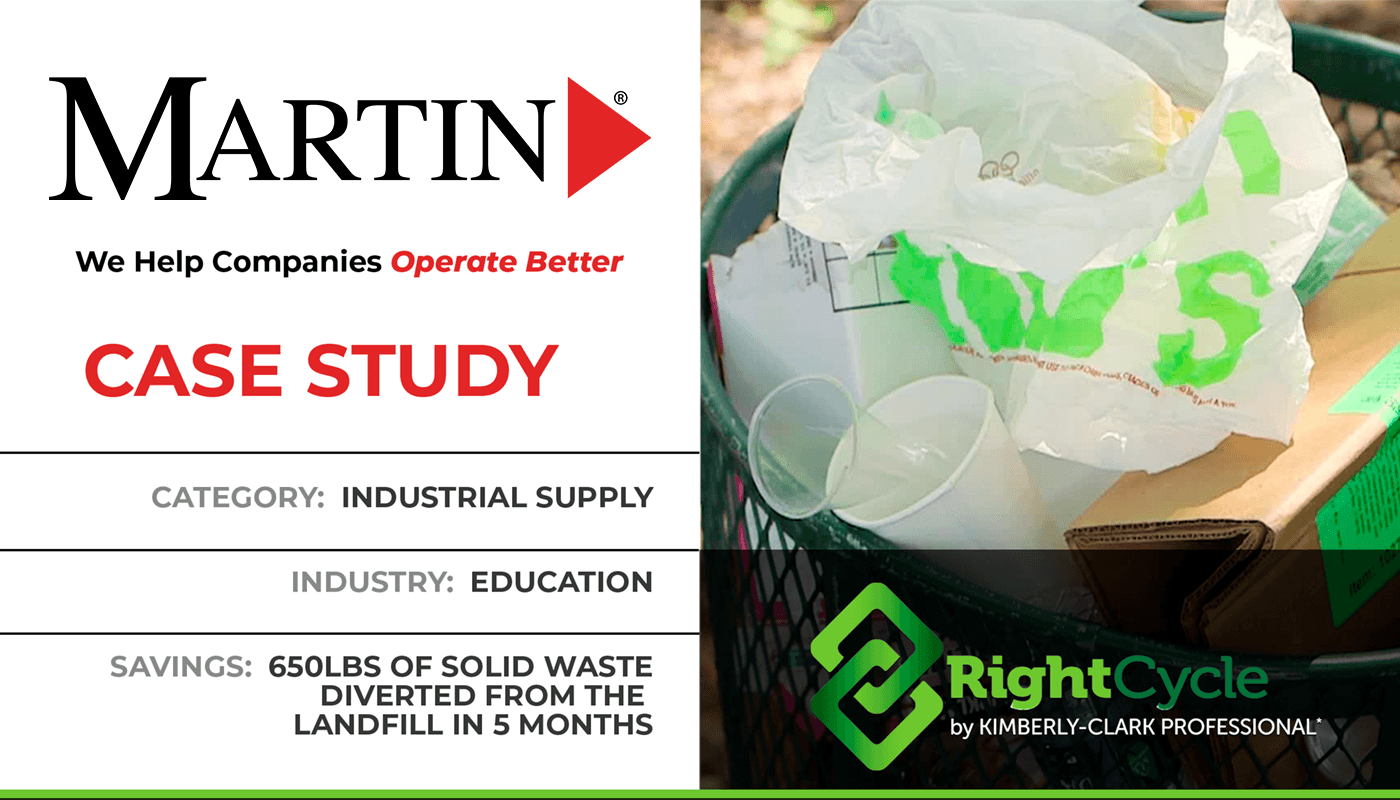 For years, University of Cincinnati laboratory students used disposable nitrile gloves and disposable lab gowns that were thrown away after each use. Dr. Beth Piocos, Ph.D., academic and safety director for the department of chemistry, was concerned about the volume of waste generated by her department. Piocos wanted to find a way to reduce solid waste. Additionally, the University was using a gown that was porous and didn't offer splash protection and gloves that cost more, so they were looking for a way to improve safety and still keep costs down.

The University implemented the RightCycle Program in the general and organic chemistry classes which includes about 2500 students. The RightCycle Program, the first large scale recycling program for non hazardous lab, cleanroom and industrial waste, diverts single use apparel, nitrile gloves, and safety eyewear from the landfill and turns them into new consumer goods. The University switched glove and gown suppliers and starting using the Kimberly-Clark Professional™ Nitrile Gloves and Kimberly-Clark Professional™ Lab Gowns apparel.

The chemistry department diverted more than 650 pounds of solid waste from the landfill in just five months during the 2017-18 academic year. Additionally, the Kimberly- Clark Professional™ Nitrile Gloves cost less than the ones the university was using previously. And, the changeover to Kimberly-Clark Professional™ Lab Gowns apparel provided a higher level of protection than the previous lab gowns.