About 46% of all workers in manufacturing are exposed to hazardous noise and 24% of manufacturing industry workers report not wearing any hearing protection.
Source: American Journal of Industrial Medicine
Hearing Testing

Like many occupational injuries, work-related hearing loss is preventable when controls are implemented, proper protection is provided and required standards are followed. OSHA requires that employees who are exposed to a time weighted average (TWA) of 85 dB be part of a hearing conservation program which includes hearing testing and employee training. Solutions Plus helps industrial manufacturers meet this requirement with our audiometric or hearing test services.
Administered by an Occupational Hearing Conservationist
Performed onsite in a quiet room, not a trailer or booth, resulting in a faster return-to-work
One-on-one instruction on how to wear earplugs correctly resulting in the perfect fit every time
Education on the effects of noise and importance of hearing protection
Web-based data management and reporting
Education on Noise Induced Hearing Loss (NIHL)
With our hearing testing program, we can help prevent hearing loss for your workforce.
CONTACT US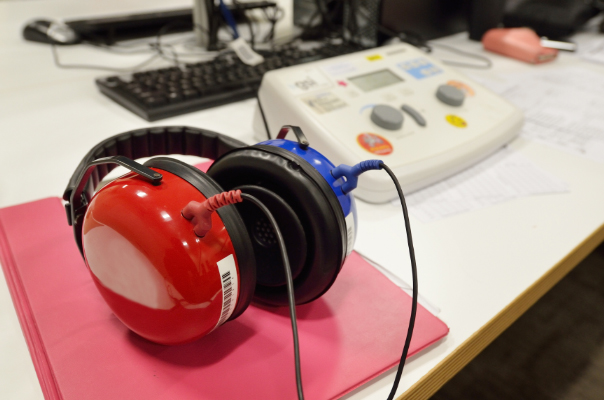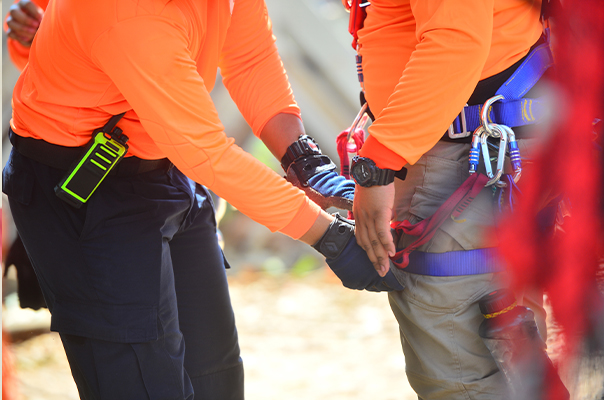 PPE Fit Testing
Personal Protective Equipment (PPE) is worn to keep workers and job sites safe from hazardous conditions. However, if PPE does not fit properly, it can make the difference between being safely covered or dangerously exposed. One size does not fit all, so taking size and gender into consideration is a must. Solutions Plus performs onsite PPE fit testing and instruction to ensure proper fit and a safer workplace.
Respirator Fit Testing & Instruction
Fall Protection Fit Testing & Instruction
Head Protection (Hard Hat) Fit Testing
Hand Protection Fit Testing
Eye and Face Protection Fit Testing
Hearing Protection Fit Testing
Properly-fitting PPE helps mitigate risks and encourages positive safety practices at the jobsite.
CONTACT US
Safety Articles
 
 
 

Women's PPE: Why Fit Matters

As more women enter the construction and manufacturing fields, the demand for proper fitting PPE is increasing.

Safety Harness Fit

The most commonly used PPE is a harness. Ensuring your harness will perform as expected is determined by conducting a daily inspection and wearing it properly.

Workplace Noise Reduction Tips

Reduce noise in the workplace by implementing these seventeen simple tips into the normal day-to-day operations and maintenance procedures.