Meet the Team that's Helping Companies Operate Better.
Safety Sales Team Members in Indiana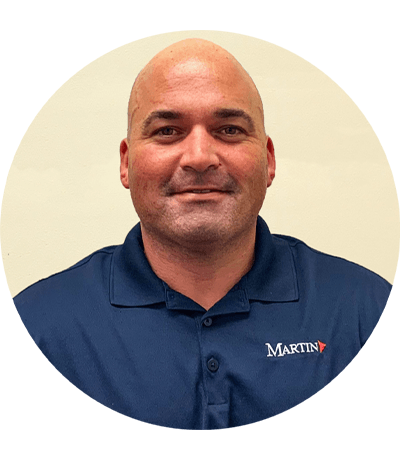 JOHN ASH
Territory Manager
John is from Newburgh, IN and has a degree in business from Oakland City University in Oakland City, Indiana. He served 6 ½ years (2000-2006) in the United States Army and retired due to injuries sustained in Iraq. He has been in the industry for over 15 years and is approaching his first year with Martin.
When asked how he helps companies operate better, John said, "I try to differentiate myself from an everyday salesperson. I want to be a true partner for my Customers by identifying ways I can help them save time, space and money." John is always striving to be better and was awarded the Annual Achievers Top 1% Award three years in a row (2012 – 2014) from a previous employer.
When not at work, John enjoys body building and spending time with his wife and two daughters.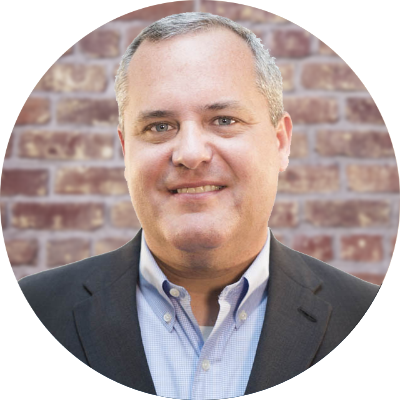 ZAC BROUGH
Safety Sales Manager
Zac is from Fort Wayne, Indiana and has been in safety distribution and sales for over 22 years. His career began in his family-owned business, SafetyWear, which he sold to Martin in 2019. He is a Qualified Safety Sales Professional (QSSP), a Fall Protection Competent Person, Safety Equipment Expert Certified (Silver) and OSHA-10 and OSHA 30-Hour trained. 
His specialties include Safety and PPE. He is fascinated and intrigued by glove manufacturing and supply chain and supplier/distributor relations. He loves to learn about new product development – be it new yarn or fiber technologies or cutting, sewing, knitting and dipping processes.  
"I help companies operate better by listening intently to my Customers' needs and finding customized solutions to solve their safety issues and concerns," says Zac. "Developing meaningful relationships with my Customers and helping them and their associates get home to their families safely every night brings great satisfaction."
Zac has been married to his wife, Katie, for 15 years and they have two sons and two daughters. In his spare time, he enjoys spending time with family, coaching and attending various sporting events and school activities, and boating on the lake. He is an active member of his church and neighborhood association and is an avid Purdue University Boilermaker fan.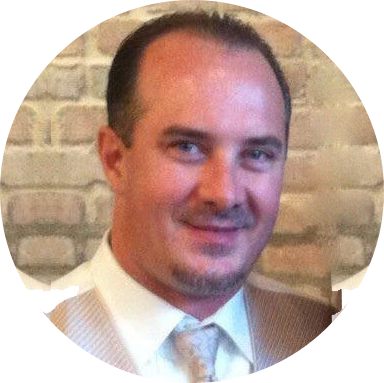 BRENT LEAVENS
Safety Outside Sales
Brent is from Grayville, Illinois and has been in the industrial and safety industry for over 22 years. He has a Bachelor's of Science Degree in Business Administration from Murray State University. His specialties include fall protection, PPE and hand protection. He is a Qualified Safety Sales Professional (QSSP), a Competent Person in Fall Protection, and 30-Hour OSHA and NFPA 70E (Electrical Safety in the Workplace) trained.
"At Martin, we are a safety resource for our Customers," says Brent. "We want Customers to view us as an extension to their safety department. And, our goal is to make sure they go home as healthy and as safe as they were when they arrived at work that day."         
Brent has been married for 21 years and has two sons and one daughter. They live in the country and have been practicing social distancing for 8+ years.  He coaches junior high basketball and enjoys hunting, fishing and hiking.