Meet the Team that's Helping Companies Operate Better.
Safety Sales Team Members in Ohio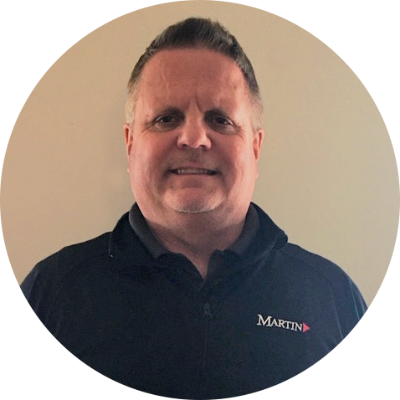 TROY SCHUCK
QSSP
SAFETY SALES
Troy is from Dry Ridge, Kentucky and has 23 years combined MRO and Safety Sales experience. He joined Martin Safety in 2019. In addition to helping Customers find the right products, he is a Qualified Safety Sales Professional (QSSP) an OSHA 30-Hour Authorized Instructor, a Capital Safety Competent Person and a Certified 3M Customer Focused Sales Professional.
When asked what he likes most about his job, Troy says, "There is never a dull moment. I enjoy getting out and meeting with current Customers and potential new Customers. I like learning what their daily challenges are and how I can partner with them and build a trusting relationship. I also enjoy seeing what different companies do and build at their facilities".
His goal when visiting Customers is to find ways to help them keep their employees safe. He wants to make sure that every employee returns home to their family in the same condition they came to work in.
Troy is married with two girls and two boys. Most of his spare time is spent with his family on the lake in the summer and at his children's school functions and sporting events in the winter. His favorite sports team is the Kentucky Wildcats.