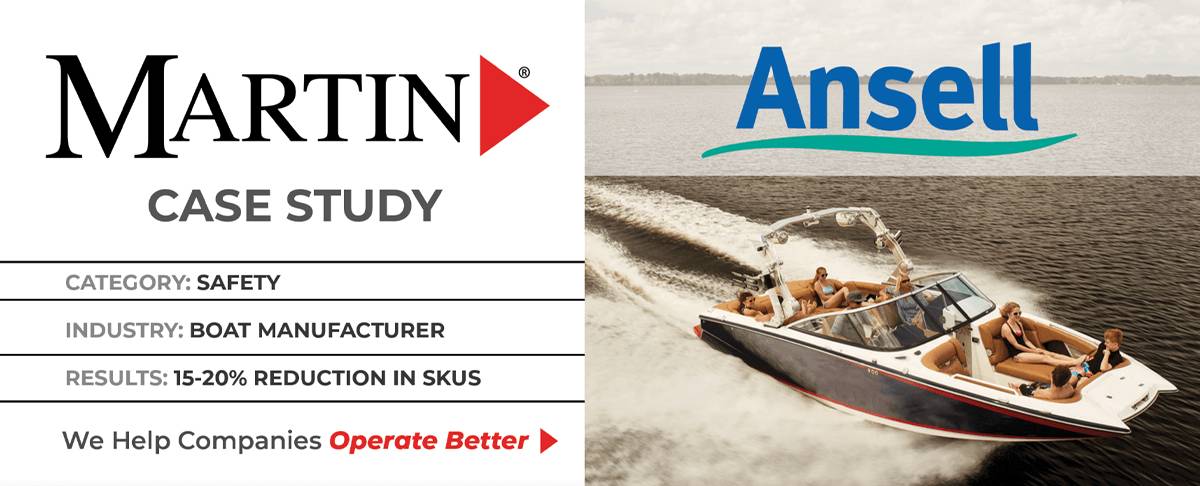 Problem
A United States-based Manufacturer of luxury, high-performance boats employs over 500 workers. Due to the nature of their work, many faces cut risks and chemical exposure. The Manufacturer wanted to identify cut/chemical protection risks and ways to cut costs while ensuring that their workers are given the highest level of safety. Ansell Guardian set out to identify cost savings by finding the right glove that was durable, provided the proper cut and chemical protection, and could be used over like applications.
Solution
15 to 20 percent SKU reduction
Glove Boards provided at the Manufacturer's request
A full chemical and mechanical solution while respecting the ANSI standards in North America. This is what differentiates Ansell Guardian from other Suppliers.
Results
Ansell Guardian performed an in-depth assessment to identify areas in which we could help improve productivity and maximize product performance. After this walkthrough and close engagement with the Safety Director, potential solutions were identified and Ansell Chemical Guardian was utilized. This was a hands-on product testing as the Ansell representative and Manufacturer worked closely together and monitored the performance of the products all the way through. The workers were satisfied and the products were implemented. Since the initial implementation, Ansell Chemical Guardian has been updated and identified Microflex 93-260 as the best chemical solution.
Did You Know?
98% of Ansell product styles don't have tariffs associated with them.