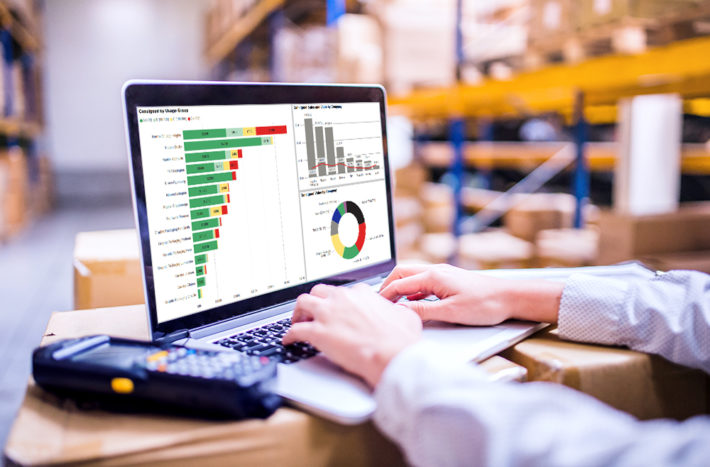 Insights for Better Decision-Making
MRO material spend can be as high as 25% of your annual procurement, but visibility into that spend and its impact on the production process can be fuzzy for many businesses. Put Martin's advanced analytic reporting tools to work to ensure your organization has the data it needs to make better decisions that affect the production process.
CONTACT US
The right information is as important as the right part.
Reporting and Analytics Tools
It's impossible to manage inventory effectively and plan production without visibility. Martin's advanced reporting tool tracks and provides insight into usage, fill rates, lead times, batch size and more to drive better decision-making.
Martin can help you:
Increase inventory visibility – get a full view of inventory levels and availability across your enterprise for better production planning and right-size your inventory investment.
Control rogue spend – uncover opportunities to reduce spot buys, decrease redundant purchasing and drive purchases through your preferred supplier network.
Improve purchasing visibility – leverage analytics on spend to understand what is being purchased from whom, and how often.  Make data driven decisions to reduce your overall cost.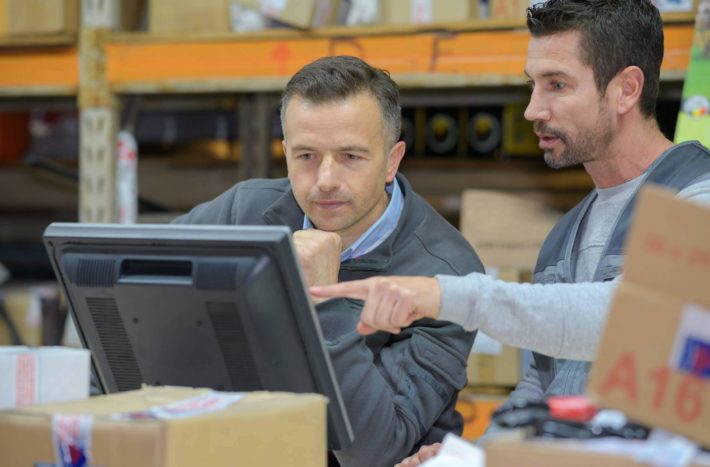 Reporting and Analytics Case Study
Read one of our success stories on how Martin increased a customer's cost savings by improving their reporting and analytics.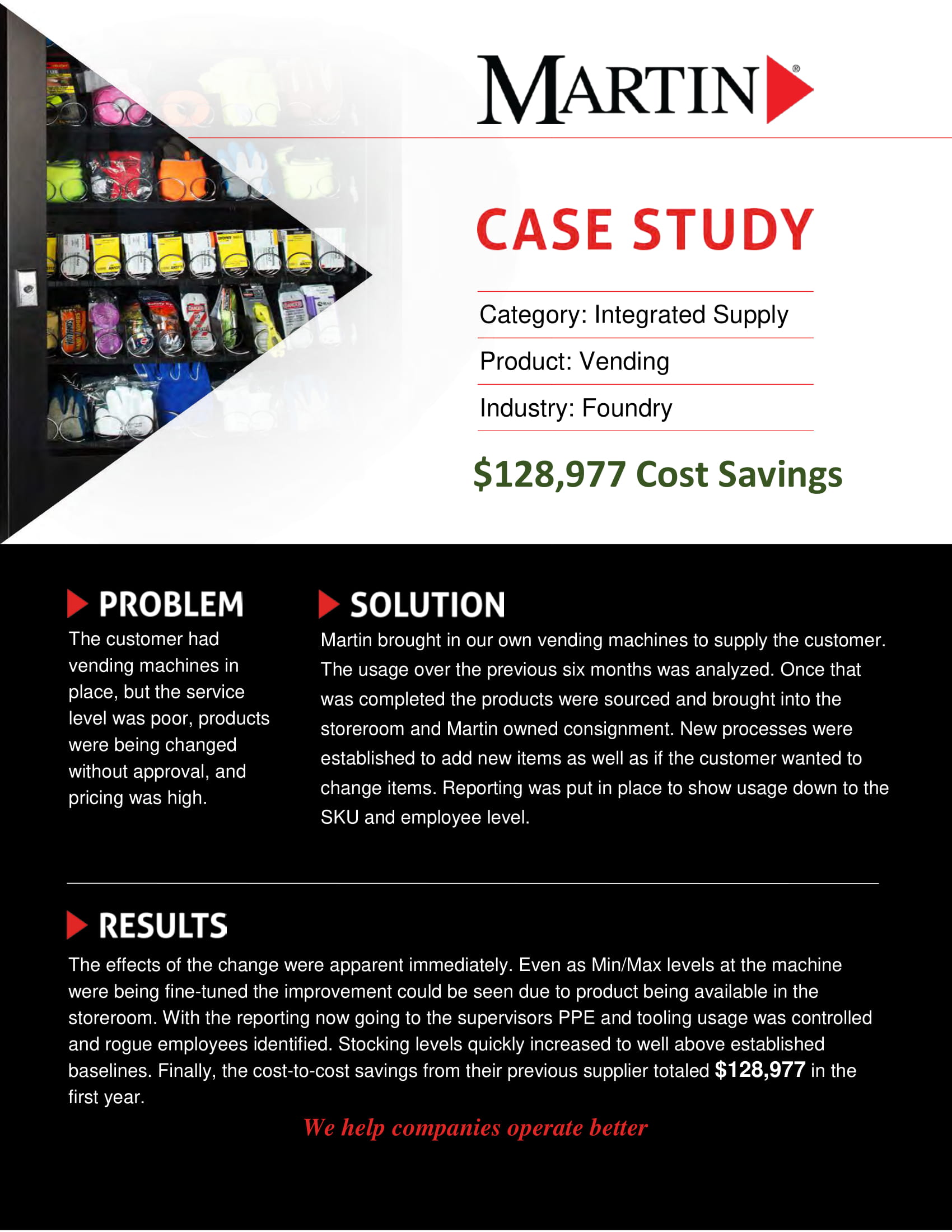 Annual Cost Savings $128,777
A customer wasn't getting the service and savings they needed from another vending supplier. Martin was asked to analyze their vending usage and was able to save the customer over $128,000 by fine-tuning their inventory and storeroom processes and improving their reporting features.
READ MORE