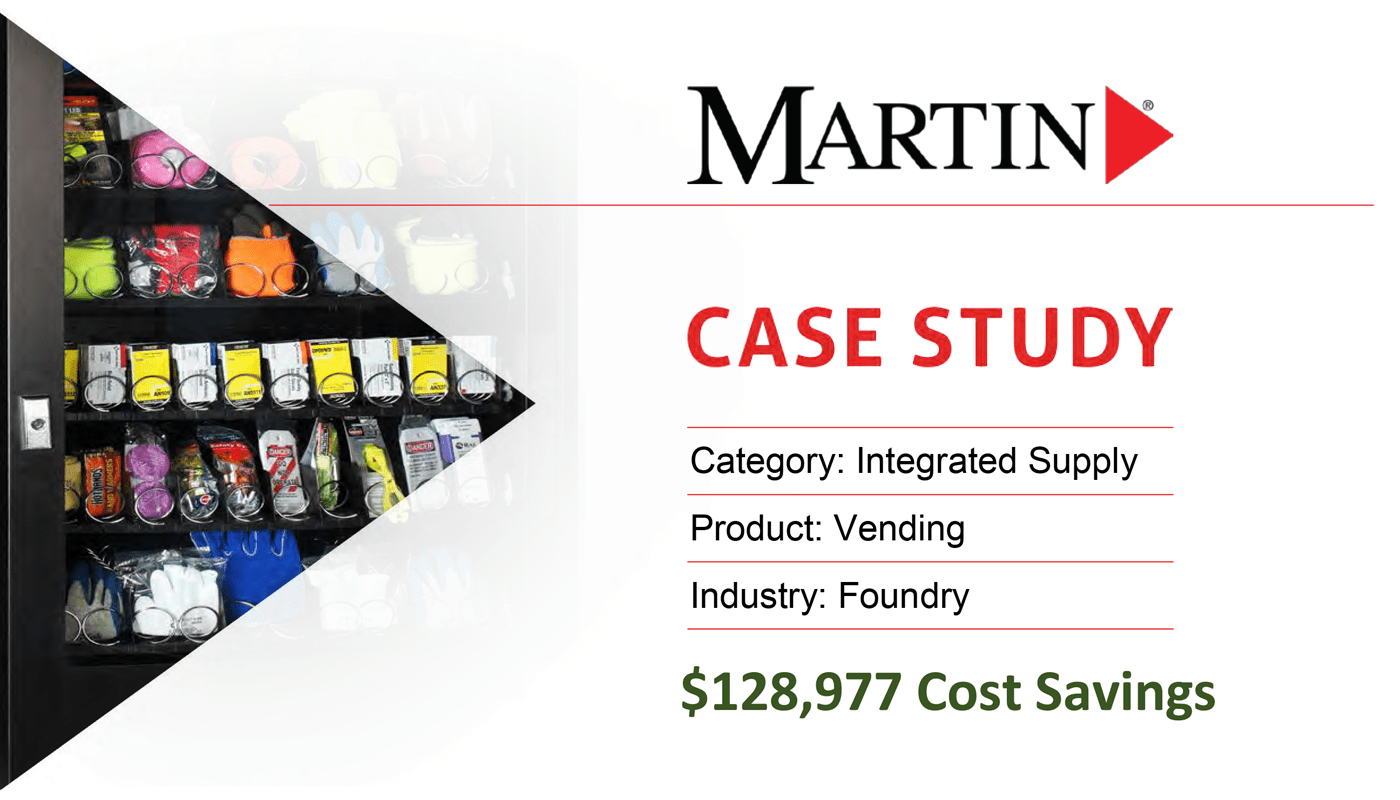 Problem
The customer had vending machines in place, but the service level was poor, products were being changed without approval, and pricing was high.
Solution
Martin brought in their own vending machines to supply the customer. The usage over the previous six months was analyzed. Once that was completed the products were sourced and brought into the storeroom and Martin owned consignment. New processes were established to add new items as well as if the customer wanted to change items. Reporting was put in place to show usage down to the SKU and employee level.
Results
The effects of the change were apparent immediately. Even as Min/Max levels at the machine were being fine-tuned the improvement could be seen due to the product being available in the storeroom. With the reporting now going to the supervisors, PPE and tooling usage were controlled and rogue employees identified. Stocking levels quickly increased to well above established baselines. Finally, the cost-to-cost savings from their previous supplier totaled $128,977 in the first year.