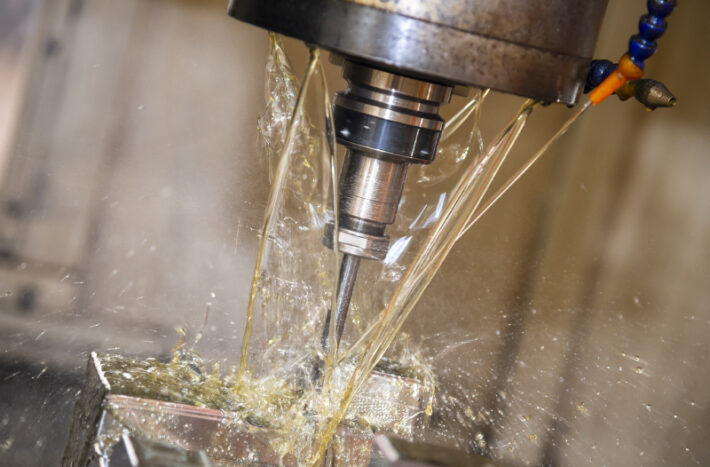 Metalworking That Works for You

Martin takes the guesswork out of your machining, hole making, cutting, grinding and fabrication needs. Our dedicated Metalworking Specialists help you press through challenging metalworking applications and identify the right solution – creating efficiencies, cost-savings, and profitability.
CONTACT US
Metalworking Expertise
Our Metalworking Specialists have years of hands-on experience and bring the following benefits to your operation:
Applications Knowledge – Our Metalworking Specialists are well-versed on a variety of brands and help you select the right tool and optimize tool life. We'll help you determine the right machining process, get the best out of your labor resources and capital assets, and help reduce your mean time to repair (MTTR) or mean time between failure (MTBF).
Best-in-Class Products & Technology – We partner with many of the top brands you know and respect ensuring you get the latest technology, quality and broad selection your business demands.
Cost Savings – We can help you maximize your investment and save on costs through inventory management, process improvements, and other custom-tailored solutions.
CONTACT US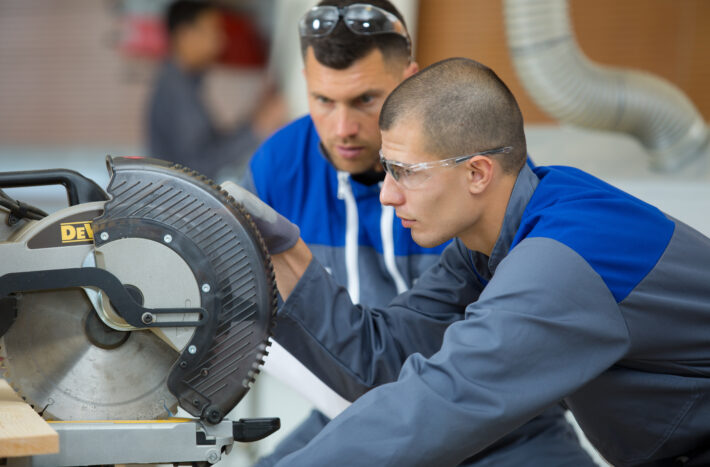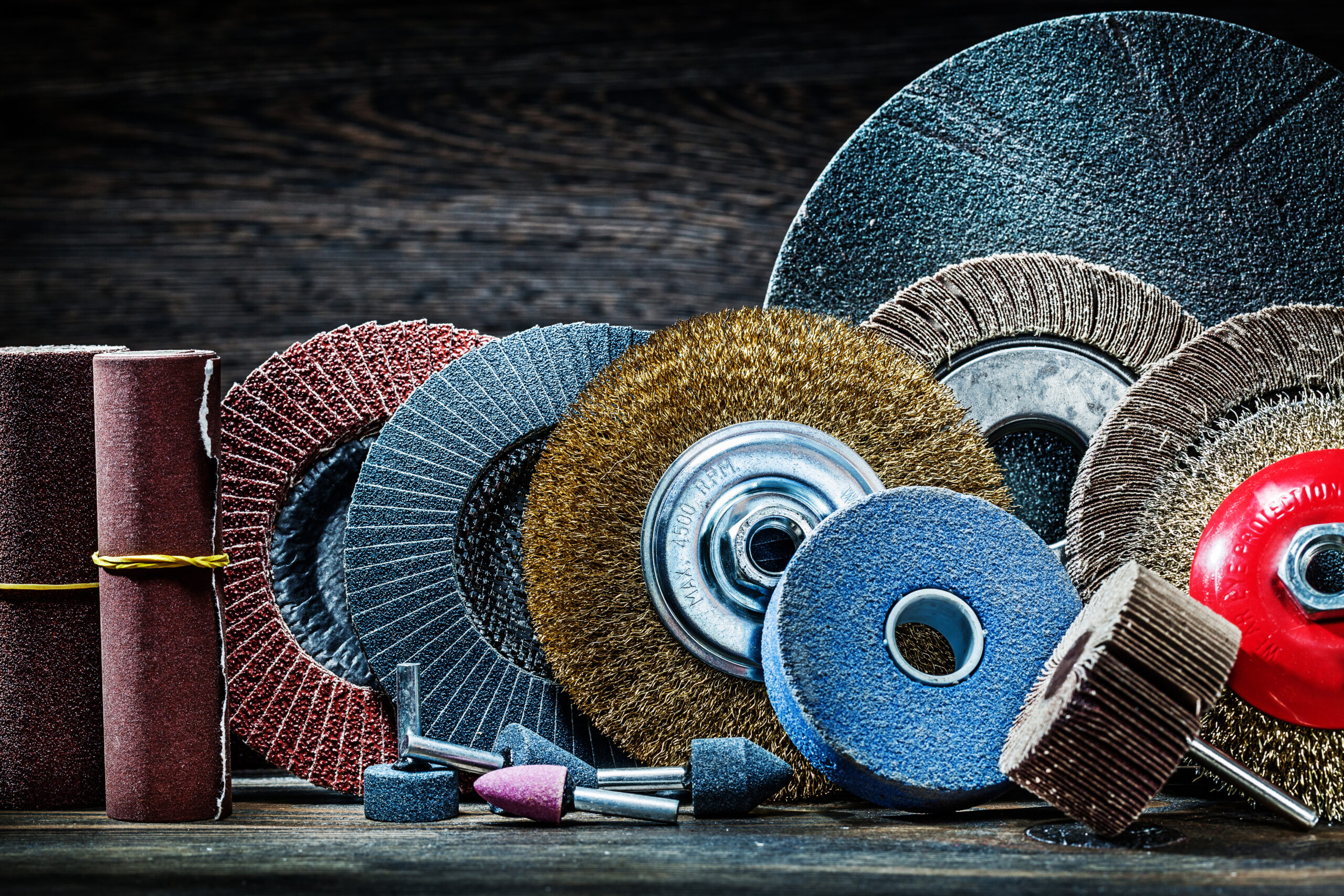 Metalworking Products
Martin has an extensive portfolio of metalworking products. We work with you to find the right solution for your application. Anything you need, we can get.
Abrasives
Band Saw Blades
Cutting Tools
Hand/Power Tools
Indexable Cutting Tools
Machinery
Machining
Metalworking Fluid
Milling
Precision Measuring Tools
Threading
Welding
A few of our best-in-class metalworking suppliers include:
Martin Supply Metalworking Case Study
We help companies lower their total cost of ownership on parts critical to assembly.
To learn more, read one of our success stories.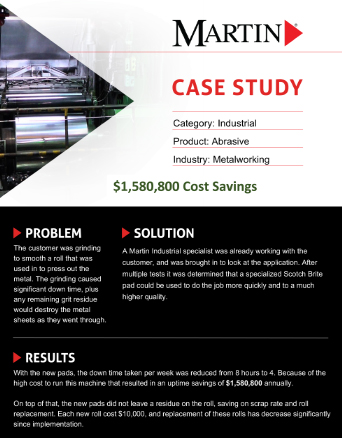 Annual Cost Savings $1,580,800
Abrasive Metalworking Solution
A customer's abrasive caused significant down time and the grit residue was destroying metal sheets. A Martin Metalworking Specialist looked at the application and found a better solution that could do the job quicker and at a higher quality. With down time reduced in half and the scrap rate lowed, the customer saw an up-time savings of $1,580,800 annually.
READ MORE