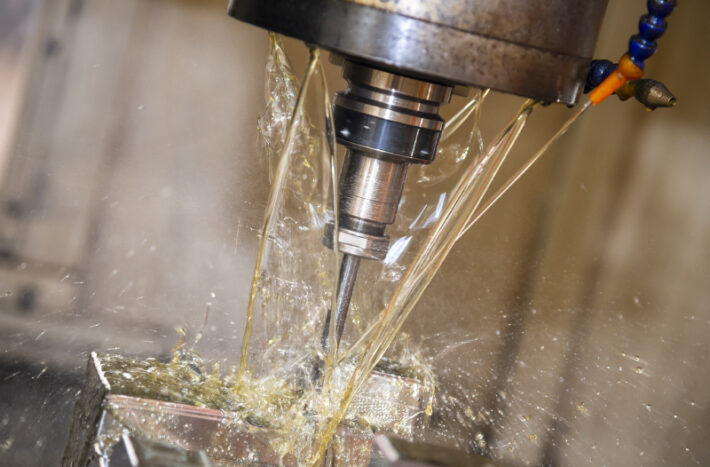 Metalworking That Works for You

Martin takes the guesswork out of your machining, hole making, cutting, grinding and fabrication needs. Our dedicated Metalworking Specialists help you press through challenging metalworking applications and identify the right solution – creating efficiencies, cost-savings, and profitability.
CONTACT US
Metalworking Expertise
Our Metalworking Specialists have years of hands-on experience and bring the following benefits to your operation:
Applications Knowledge – Our Metalworking Specialists are well-versed on a variety of brands and help you select the right tool and optimize tool life. We'll help you determine the right machining process, get the best out of your labor resources and capital assets, and help reduce your mean time to repair (MTTR) or mean time between failure (MTBF).
Best-in-Class Products & Technology – We partner with many of the top brands you know and respect ensuring you get the latest technology, quality and broad selection your business demands.
Cost Savings – We can help you maximize your investment and save on costs through inventory management, process improvements, and other custom-tailored solutions.
CONTACT US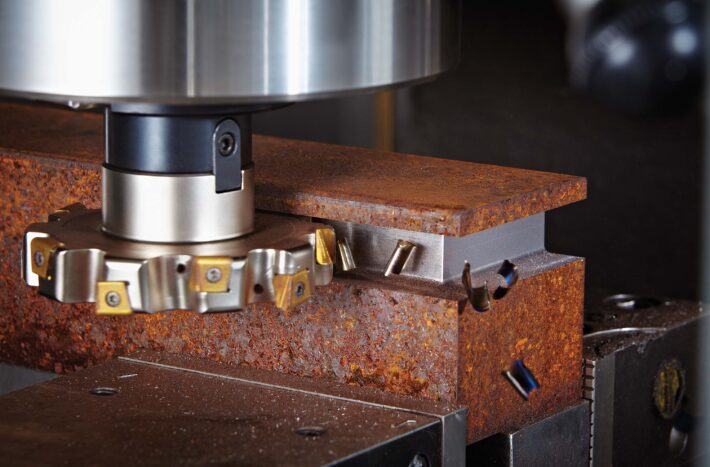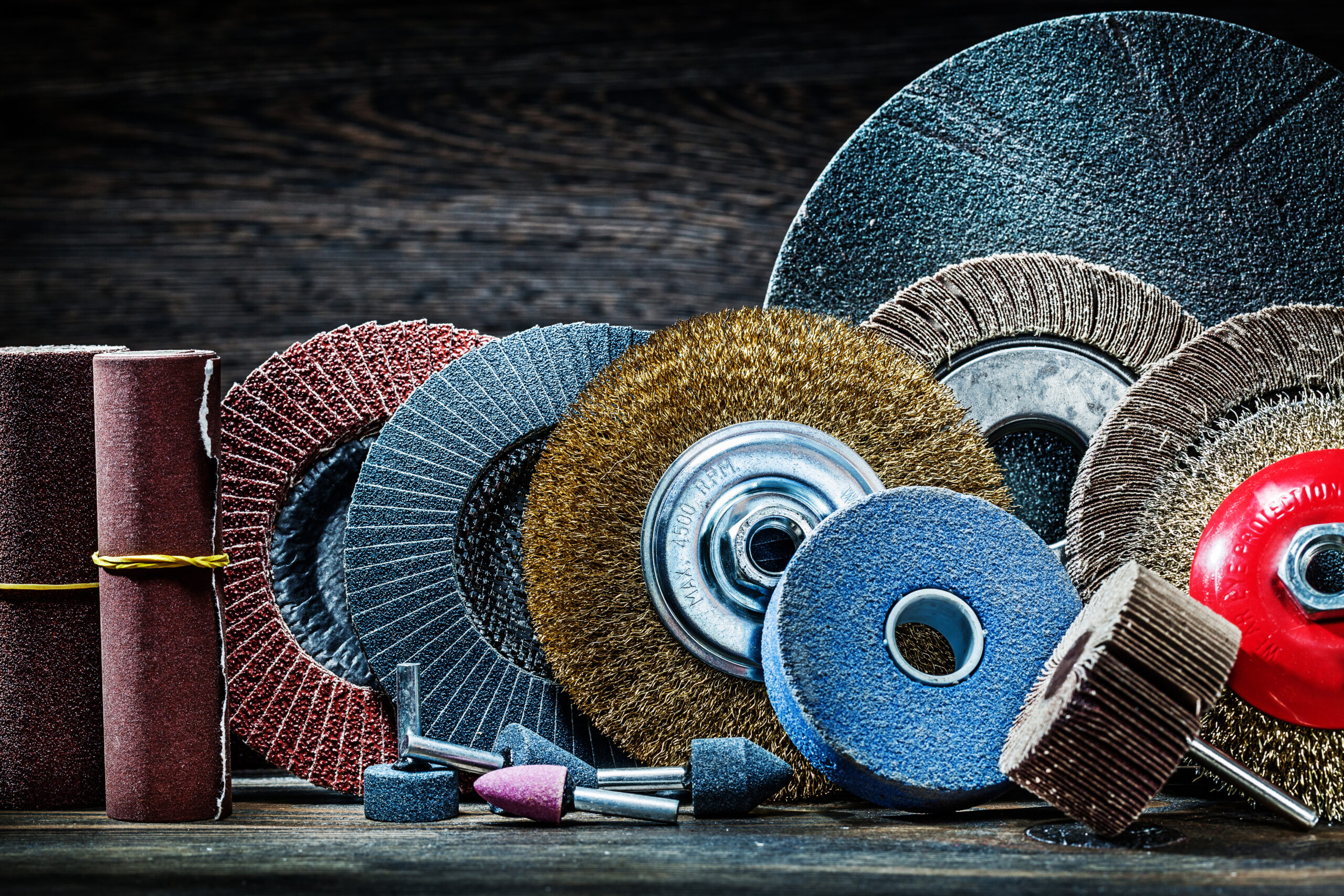 Metalworking Products
Martin has an extensive portfolio of metalworking products. We work with you to find the right solution for your application. Anything you need, we can get.
Abrasives
Band Saw Blades
Cutting Tools
Hand/Power Tools
Indexable Cutting Tools
Machinery
Machining
Metalworking Fluid
Milling
Precision Measuring Tools
Threading
Welding
A few of our best-in-class metalworking suppliers include:
| | | | | | | |
| --- | --- | --- | --- | --- | --- | --- |
|   |   |   |   |   | | |
Total Machining Solutions
From start to finish we help you develop the best manufacturing process for your new and existing components. To ensure you are profitable and are delivering a quality, competitive component to your customers, we work to understand your project goals and outputs. Then, together, we assemble the right partners for success. Services include:
Defined Process
Machine Requirements
Work Holding/Fixturing
Process Cost Modeling
Run Off Support
Special Tooling Designs
Inventory Allocation/Management
Machining Strategies
CAD/CAM Support
Let us be an extension of your project team.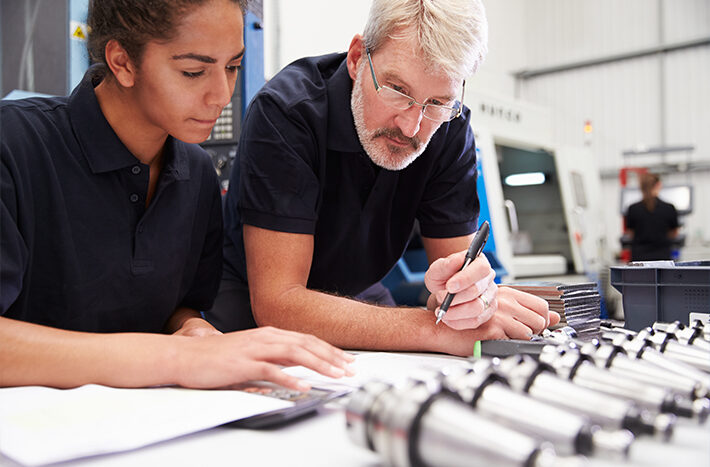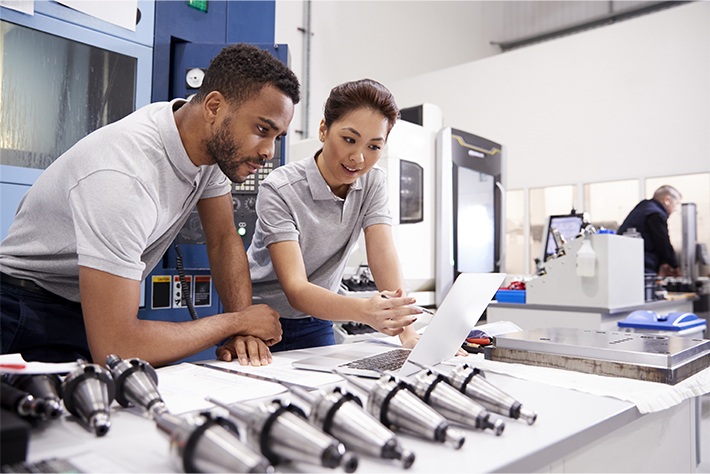 Manufacturing Evaluations
A manufacturing evaluation helps you better understand your overall operation and find opportunities for improvement. Alongside our technology partners, we'll conduct a custom-tailored evaluation addressing your cost per unit, workflow process, supply chain and your manufacturing environment, systems and processes. We'll focus on:
Cost Per Unit
Machining Time
Part Setup Time
Tool Allocation/Management
Workpiece Manipulation
Quality Check Time
Down Time
Then, we'll create a comprehensive report highlighting your operation's strengths, improvement opportunities, and show the cost savings made possible by optimized productivity.
Tool Analysis
A tool analysis specifies the right tools and supplies needed to minimize scrap, reduce excessive machine wear and tear, and determine the cause of failure. Our tool analysis looks for:
Rapid Wear Issues
Defined Failure Modes
Trends/Predominate Patterns
Areas for Improvement
Underutilized Tooling
With our findings, we'll generate a detailed report and identify the right tooling solution for your metalworking operation.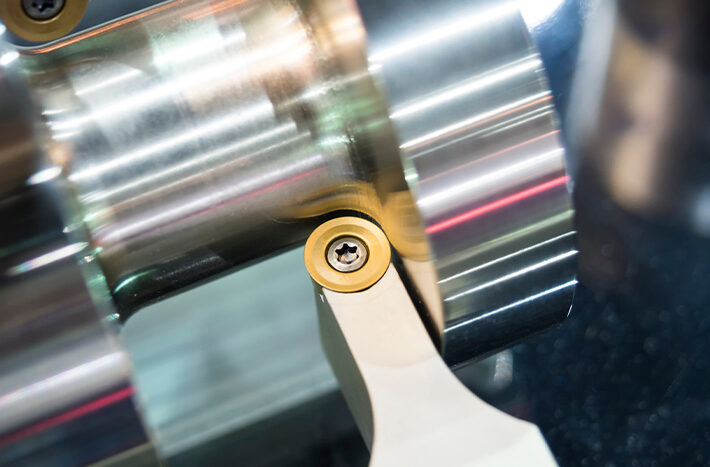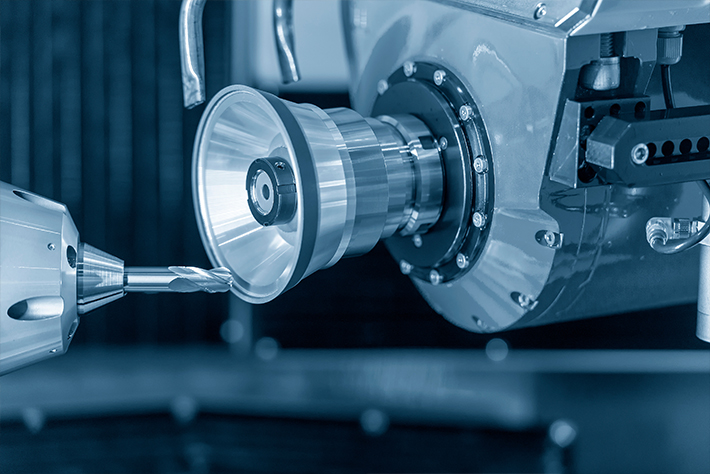 Tooling Reconditioning Program
Tool reconditioning and re-sharpening is a process of rejuvenating existing tooling like carbide drills, reamers, end mills and milling cutters and returning them to a factory setting. A successful tooling reconditioning program can extend the life of the tool, reduce waste and reduce tooling costs. Our team evaluates the economics of reconditioning in your operation,  builds a custom-tailored reconditioning program and connects you to partners who are capable of reconditioning complex tools.
Tool Management Systems
Managing your tooling can be a monumental task, but we can make it easier. With a variety of tool management levels, we manage your equipment inventory and help your facility operate more productively through:
Tool Data Management
Industry 4.0 Connectivity
New Project Support
Custom Tool Crib Solutions
Presetting
Tool Balancing
Tool Storage and Organization
The benefits you can expect to see are faster location of components, reduced downtime, longer equipment life and more efficient management of key inventory.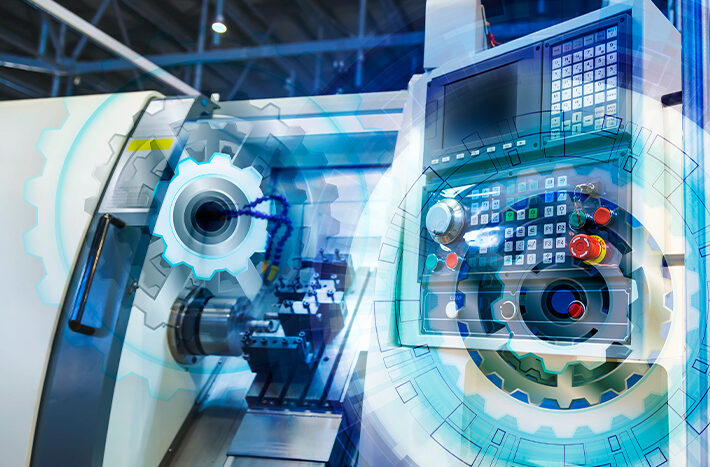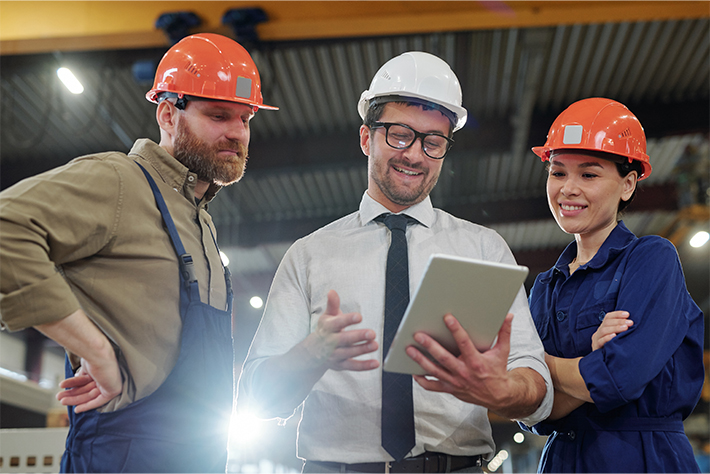 Continuous Improvement
We believe that a steady stream of improvements, diligently executed, will have transformational results. We put this belief in motion by conducting scheduled reviews that include:
Reliability Review
Standardization Opportunities
Education Needs
Cost Savings Opportunities
Forecasting
Improvement Planning
We look at your operation from different perspectives with the goal of helping you bring greater value to your customers.
Customer Education
Education is the key to staying competitive and we want to help you be the best in the business. We can design a custom-tailored, in-house training program based on your education needs. Partnering with major manufacturers, we provide advanced level training programs that keep your workers on top of their game. Training programs include:
Milling Training
Turning Training
Hole Making
Threading
Failure Mode Training
Basic Tooling Maintenance
Basic Principles of Machining
Let us put together a program to keep your team and operations at peak performance.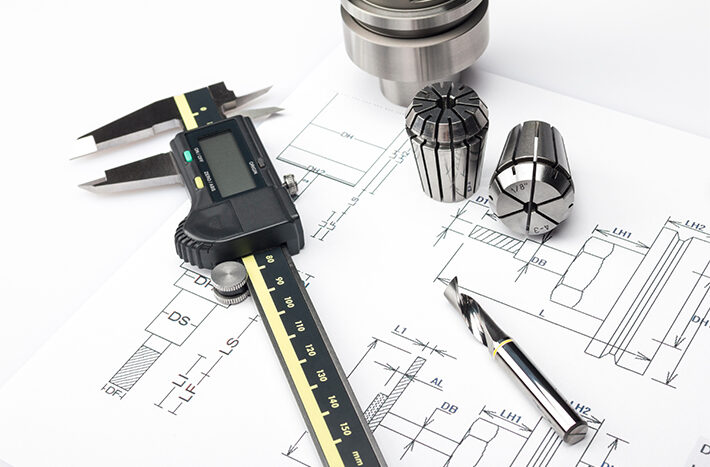 Martin Supply Metalworking Case Study
We help companies lower their total cost of ownership on parts critical to assembly.
To learn more, read one of our success stories.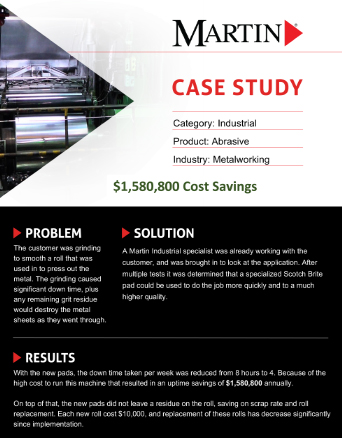 Annual Cost Savings $1,580,800
Abrasive Metalworking Solution
A customer's abrasive caused significant down time and the grit residue was destroying metal sheets. A Martin Metalworking Specialist looked at the application and found a better solution that could do the job quicker and at a higher quality. With down time reduced in half and the scrap rate lowed, the customer saw an up-time savings of $1,580,800 annually.
READ MORE