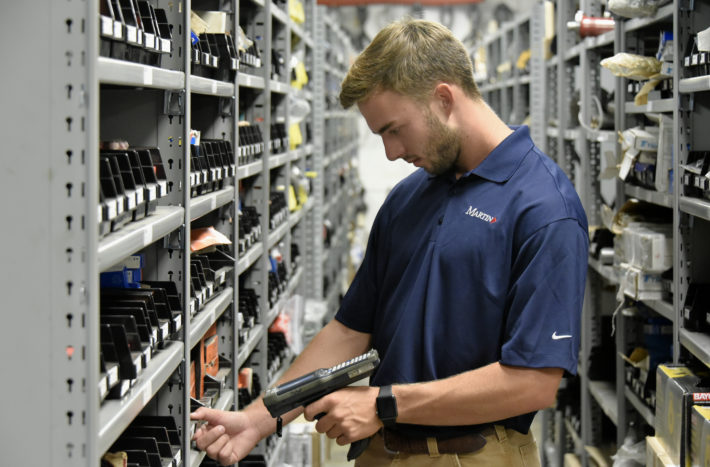 Partner with Martin for VMI Success
With heightened competition and budget constraints, managing your supply chain is crucial. As your vender managed inventory (VMI) partner, Martin Supply will expertly manage and stock your industrial supplies, class C component fasteners, and critical parts. With our process-driven approach and cost-saving solutions, you can trust Martin to deliver exceptional results.
Schedule an assessment today.
CONTACT US
Martin goes beyond the transaction to become a part of your team, keeping your business running smoothly and making sure you achieve your desired goals.
Maximize Your Supply Chain Efficiency with VMI Services
Ensure your supply chain runs smoothly with Martin's Vendor Managed Inventory (VMI) solutions. Our approach starts with an onsite consultation to assess your current inventory process and then we work with you to create a customized VMI program that drives improved results. Our team of experts uses the 5S methodology and usage data analysis to determine the optimal product mix, stocking levels, and restock frequency. We provide ongoing support through detailed usage reports, helping you make informed inventory purchasing decisions and achieve better overall supply chain efficiency.
Optimize your supply chain with Martin's VMI Services.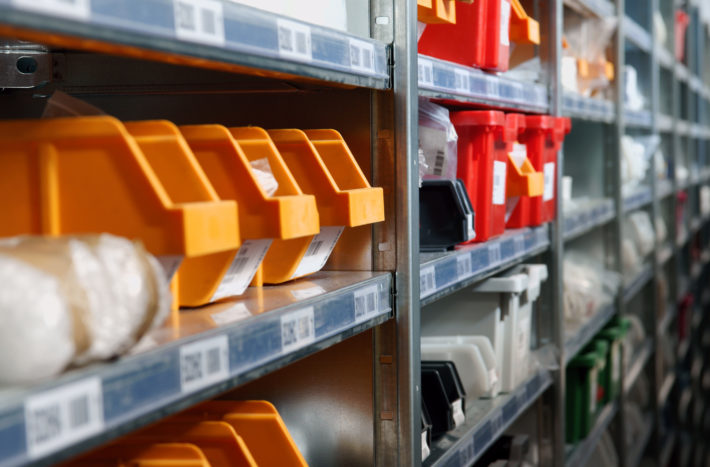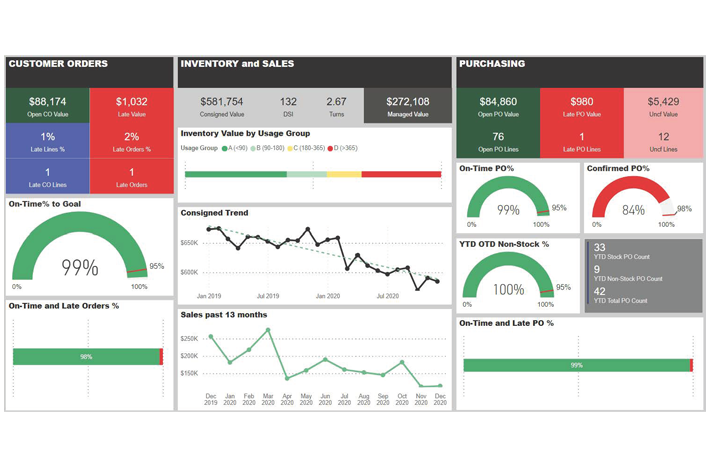 Advantages of Vendor Managed Inventory
Martin Supply's VMI Services bring significant benefits to your operation and finances, including:
Reduced on-hand inventory – By setting clear minimums and maximums, our VMI strategy aligns with just-in-time principles, resulting in lower inventory levels.
Enhanced pricing – We coordinate orders based on production schedules, leading to reduced procurement costs. Additionally, our services free up your plant personnel to focus on higher-value activities.
Improved accuracy – Martin guarantees that bins are properly filled for enhanced efficiency.
Higher fill rate – Our process-driven reviews and consistent communication minimize stockouts and improve fill rate.
Lower shipping costs – Our expertise enables us to optimize orders and achieve economic order quantities, reducing shipping costs.
Vendor Managed Inventory Case Study
We help companies lower their total cost of ownership on parts critical to assembly.
To learn more, read one of our success stories.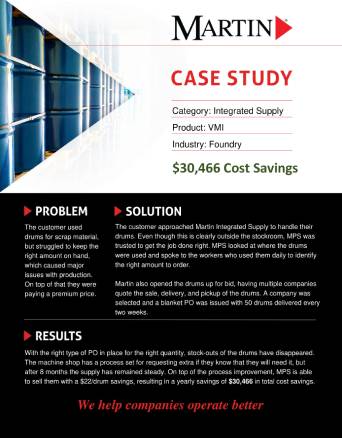 Cost Savings $30,466
VMI Case Study
A foundry used drums for scrap material, but struggled to keep the right amount on hand, causing major issues with production. On top of that, they were paying a premium price. Martin Integrated Supply took over management of the customer's drums, including sourcing and biweekly delivery, saving the customer $30,466 in inventory costs.
READ MORE