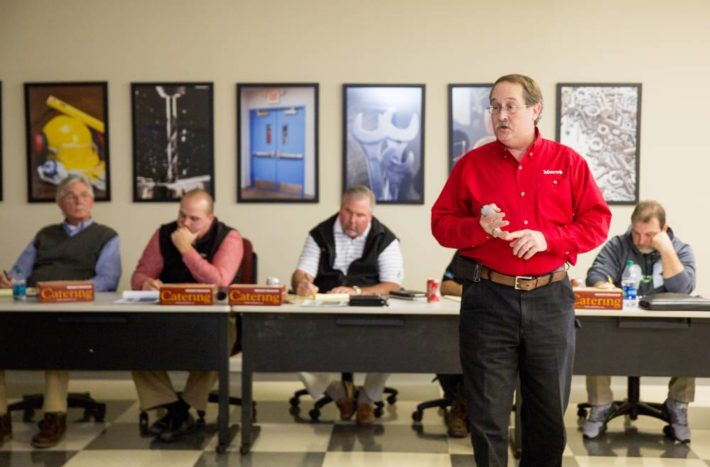 Empowering Teams with Safe Work Practices
At Martin Solutions Plus, our goal is to equip and educate teams to prevent workplace hazards and ensure their safe return home. We offer a range of safety trainings, covering OSHA mandatory, general, and tailored topics, designed to be easily understandable and taught by knowledgeable and engaging instructors. Whether your team is involved in automotive production, handling dangerous materials, or scaling utility structures, they need to be informed and equipped with the right tools and techniques to stay safe. Schedule your team's training today.
CONTACT US
TRAINING REQUEST
Workplace Safety Trainings
Solutions Plus safety trainings make the workplace safer for everyone. We offer a variety of training programs to fit your needs. From OSHA and general training programs to custom-tailored trainings identified through an audit, we can help you operate better and safer – in-person or virtually.
*A minimum required for all classes. Applicable trainer travel/accommodation expenses will be added to all training days. Additional fees may be added upon state, federal and jurisdictional requirements. Call or email Solutions Plus for a custom quote.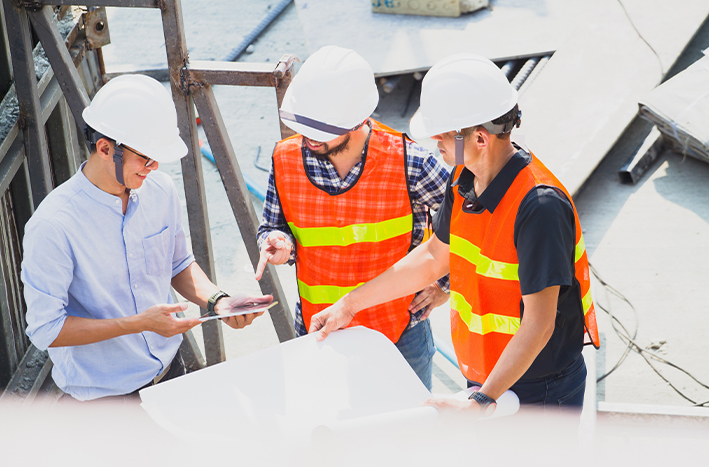 Need Help with Required Trainings?
Confused about the necessary trainings for your specific business operations or unsure about recent OSHA regulations? Reach out to us for a FREE Safety Consultation.
During the consultation, we will:
Assess your current safety practices and business operations.
Take a tour of your worksite.
Offer recommendations to meet OSHA compliance, prioritize worker safety, and suit your financial plan.
CONTACT US
Safety Training Case Study
We help companies improve worker safety and regulatory compliance.
To learn more, read one of our success stories.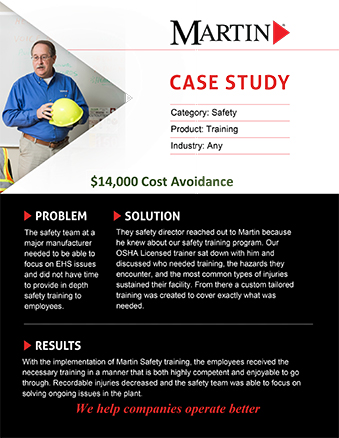 Cost Savings $14,000
Training
The safety team at a major manufacturer was struggling to provide in-depth safety training to employees while focusing on the company's EHS issues. After collaborating with Martin's OSHA licensed trainer, we custom-tailored a training plan to meet their needs and decrease recordable injuries.
READ MORE