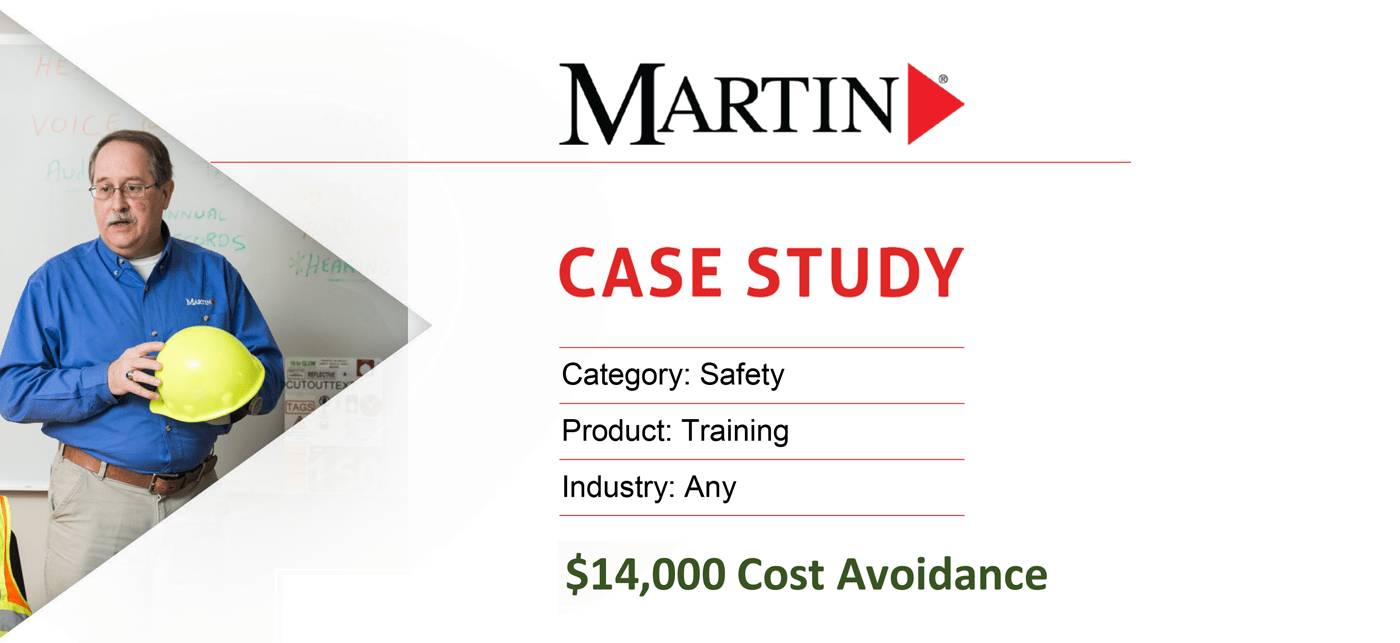 Problem
The safety team at a major manufacturer needed to be able to focus on EHS issues and did not have time to provide in-depth safety training to employees.
Solution
The safety director reached out to Martin because he knew about our safety training program. Our OSHA Licensed trainer sat down with him and discussed who needed training, the hazards they encounter, and the most common types of injuries sustained their facility. From there a custom-tailored training was created to cover exactly what was needed.
Results
With the implementation of Martin Safety training, the employees received the necessary training in a manner that is both highly competent and enjoyable to go through. Recordable injuries decreased and the safety team was able to focus on solving ongoing issues in the plant.