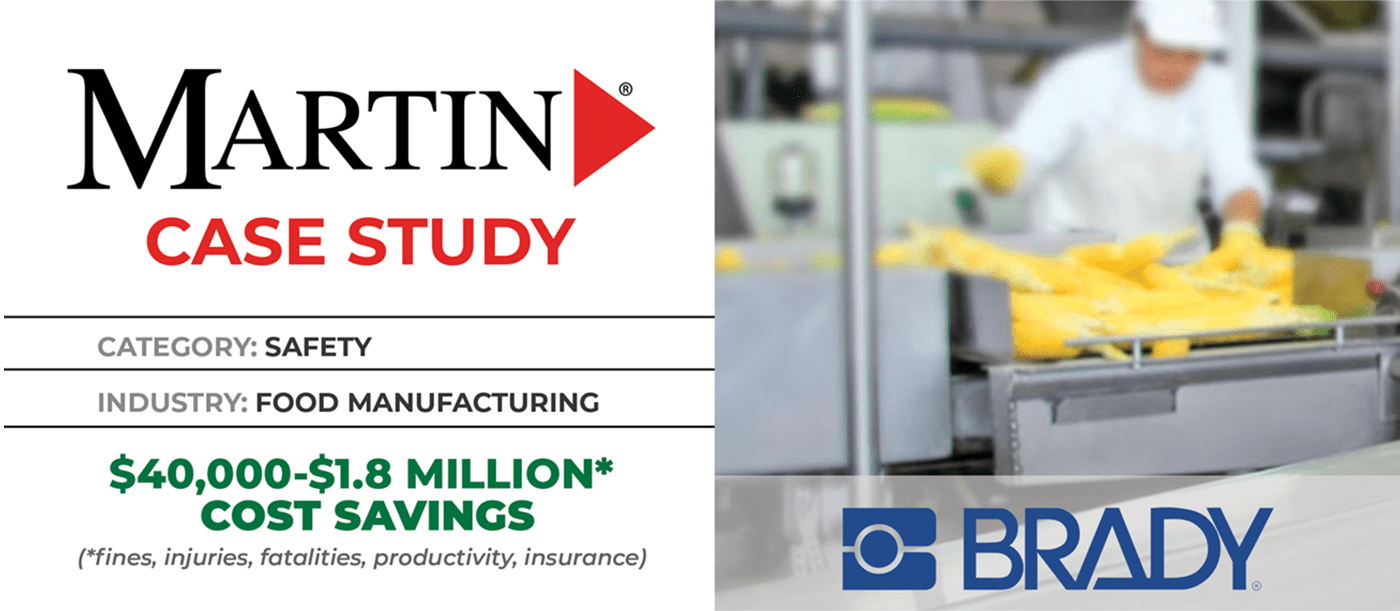 Problem
A Food and Beverage Manufacturer was cited by the Occupational Safety and Health Administration(OSHA) for lack of training and for missing specific requirements in regards to lockout procedures as specified by 1910.147 – The Control of Hazardous Energy (LOTO). The Manufacturer was also looking for a better way to manage 300 machine-specific procedures by controlling access for multiple users. They wanted to standardize all of the lockout tagout procedures so that every user would see
the same information and the procedures for each piece of equipment would follow the same template. To make matters more challenging, they were short on resources and short on time to get the program in shape to meet OSHA's deadline.
Solution
Brady recommended their Visual Lockout Procedure Writing Service and LINK360 procedure management software to create and sustain the manufacturer's lockout program. Brady engineers reviewed the manufacturer's existing procedures and authored new visual procedures utilizing Link360 software. The procedures were installed using color-coded energy source tags to match the energy sources portrayed on the lockout procedure. The LINK360 software managed and standardized their machine safety and procedural information while holding employees accountable for their workplace safety roles. Throughout the process, Brady Field Service Engineers collaborated with the manufacturer to provide the tools and training necessary to sustain the program in-house.
Results
Brady's safety professionals developed a custom training program and conducted multiple on-site training sessions in the classroom and for on-the-floor applications.
All 300 procedures were successfully set up in LINK360 and are now being managed by the manufacturer to keep procedures current and compliant with OSHA 1910.147's procedure requirements.
The entire implementation was completed within 8 weeks meeting OSHA's deadline and avoided hefty fines.