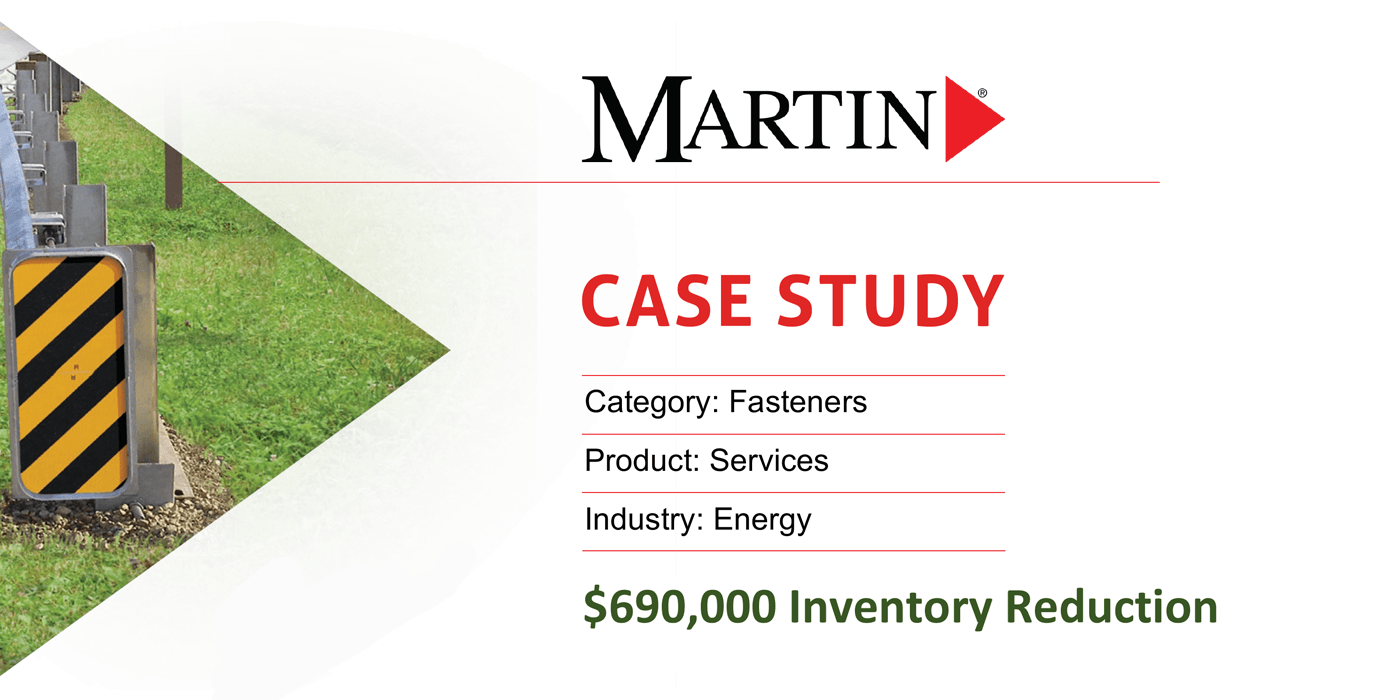 Problem
The Custom was having issues controlling costs. Buyers were tasked with managing inventory, keeping the line running, and looking for cost savings.
Solution
Martin met with the Customer and over a series of meetings and proposals took full control over the procurement, stocking, shipping, and line management on two of their high use C-class components.
Results
The results have been tremendous. The Customer owned inventory was reduced by over $690,000 due to a mix of consignment and supply chain activities. Also, Martin's sourcing activities have resulted in the customer's cost being reduced by $30,000 annually.