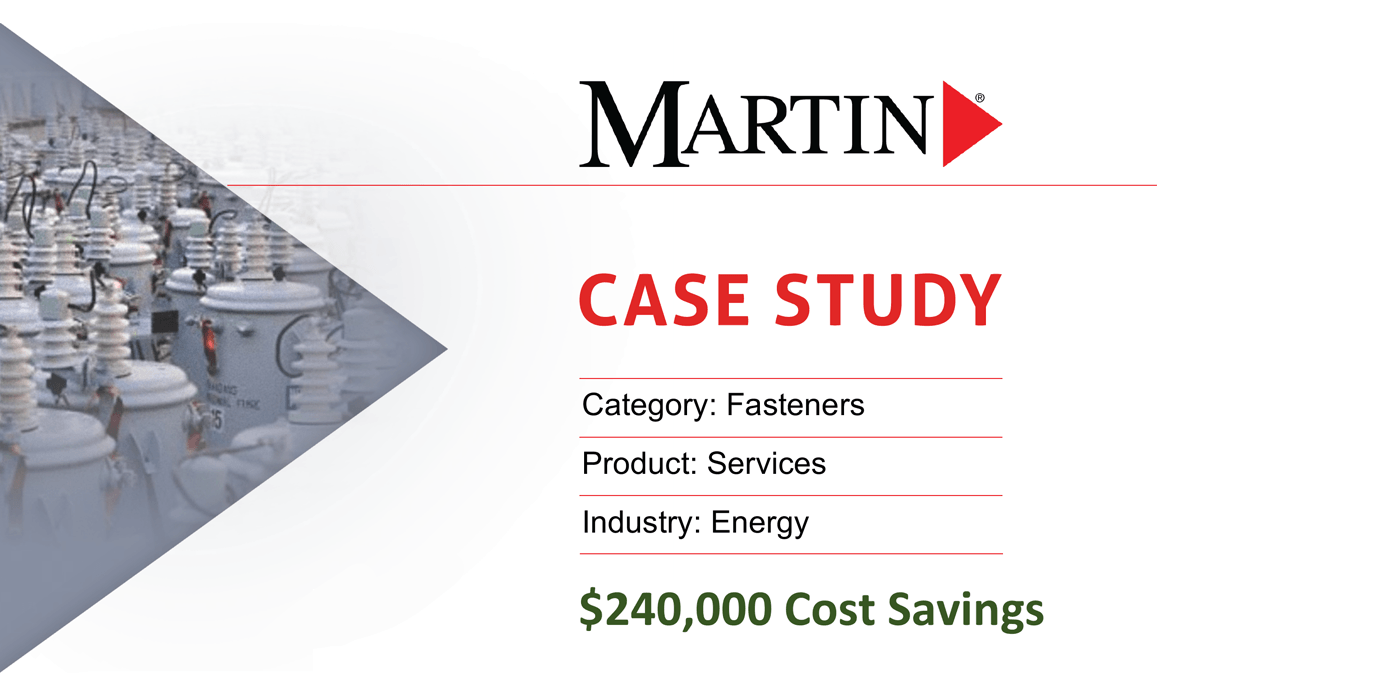 Problem
The customer was having issues with custom parts as well as high costs. Customer was unsure of how to proceed with a global sourcing solution.
Solution
Martin provided a total overhaul of their fastener spend and material flow. Martin was able to work with the customer's engineers to standardize and consolidate the SKU mix. After standardization Martin was able to utilize its global reach and find new sources for their products. Martin also worked with the customer to manage their existing supply chain structure. Existing orders were routed through Martin to reduce the impact to financials. Martin also took over the management of fasteners onsite to maximize logistical efficiency.
Results
The customer was able to eliminate 146 SKU's from their fastener mix as a result of the standardization/consolidation project. The outcome of global sourcing for the customer was a cost savings of $240,000 annually. Martin was also able to manage $113,000 of existing orders the customer had sent to other suppliers to mitigate some of the financial impacts of the transition to Martin. With Martin managing the logistics the customer no longer needed two material handlers.