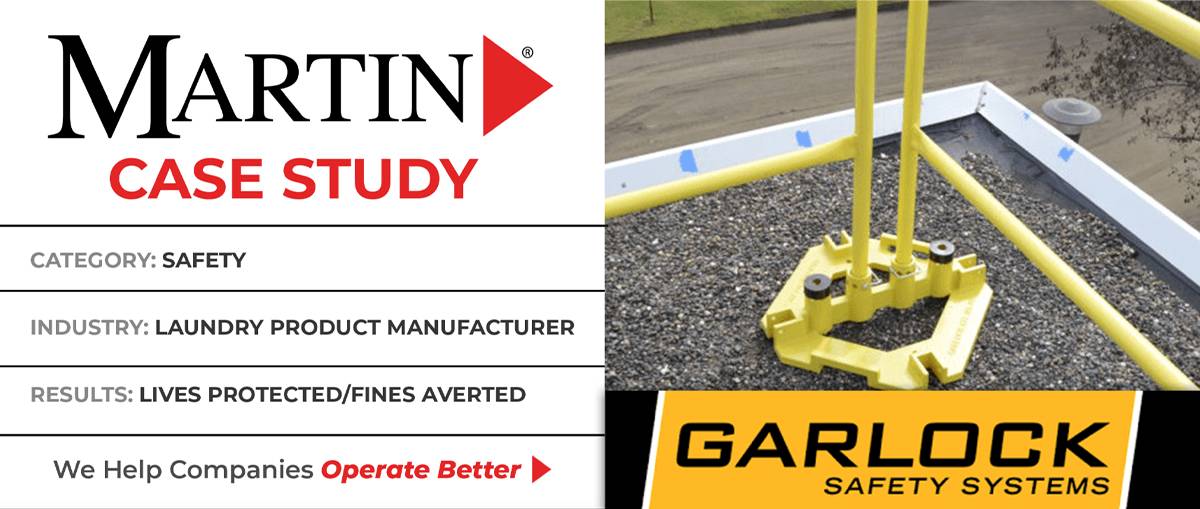 Problem
OSHA requires platforms or rooftops that are at four feet or greater height than the adjacent surface to be fitted for Fall Prevention. Needless to say, this requirement would include practically every rooftop in America. A two-million square foot Manufacturer in Kentucky that was about to add another 170,000 square feet to its facility decided it was time to ensure their employees and outside contractors were safe. Additionally, with the expansion of the facility, construction crews needed to be protected too.
Solution
The Facility Safety Manager chose Garlock's RailGuard 200 Railing System. The RailGuard 200 is a nonpenetrating product with weighted bases that once installed correctly meets or exceeds OSHA Compliance. The system was designed based upon an on-site roof assessment conducted by Garlock Safety and Martin Safety. The Customer was provided with detailed CAD drawings for installation, bill of materials, and the roof was sectioned in strategically logistical areas to facilitate smooth and efficient installation by a local roofing contractor. The contractor was collaborated early on in the process to ensure each facet of the install project from packaging, labeling, and delivery of each defined roof section for ease of installation. The installed system is to protect the roof's unprotected edge, with other compliant system solutions for access/egress ladders, roof hatches, and other fall hazards identified in the assessment.
Results
Employees and Contractors have peace of mind knowing that fall prevention measures are in place.
The Customer met OSHA's Rooftop Fall Protection requirements avoiding hefty fines.
Garlock Railing and Fall Protection Systems will be installed in more than 40 of the Manufacturer's
locations throughout North America.