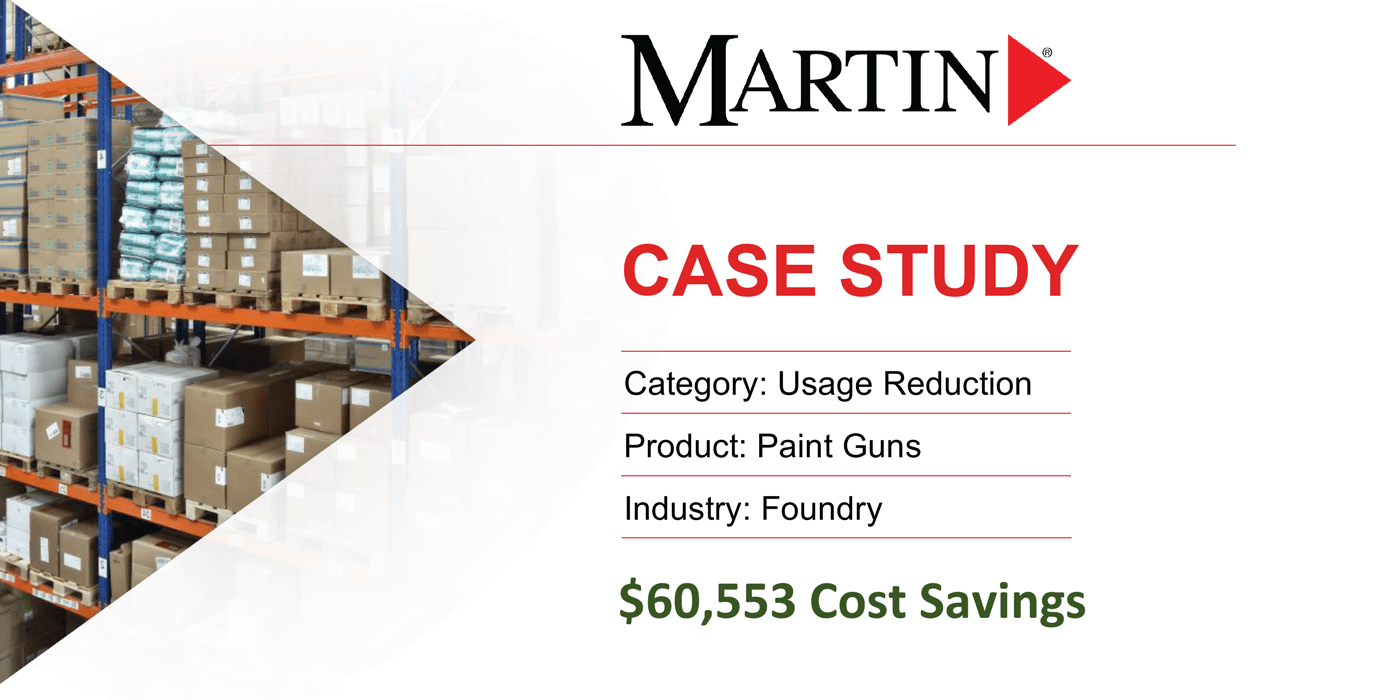 Problem
The customer had high usage on a paint gun used in production. Total spend on the guns was over $100k a year. The customer had always operated with that constraint.
Solution
The MPS site manager noticed that the paint guns were being used at a much higher frequency than he had experienced in the past. After confirming this with the supplier, he and the customer looked into the issue and discovered that guns were being thrown away with life still left in them. To combat this, they implemented an exchange program for employees needing a new gun. This way supervisors could examine the guns and see if they were being turned back in too soon or if small repairs could be made to prolong their life.
Results
With a new emphasis on maximizing the life of the guns, usage plummeted. Year over year usage dropped from 132 to 55, resulting in a cost avoidance of $60,553. A simple inquiry uncovered a problem that the customer wasn't aware of, and that produced a profound result.