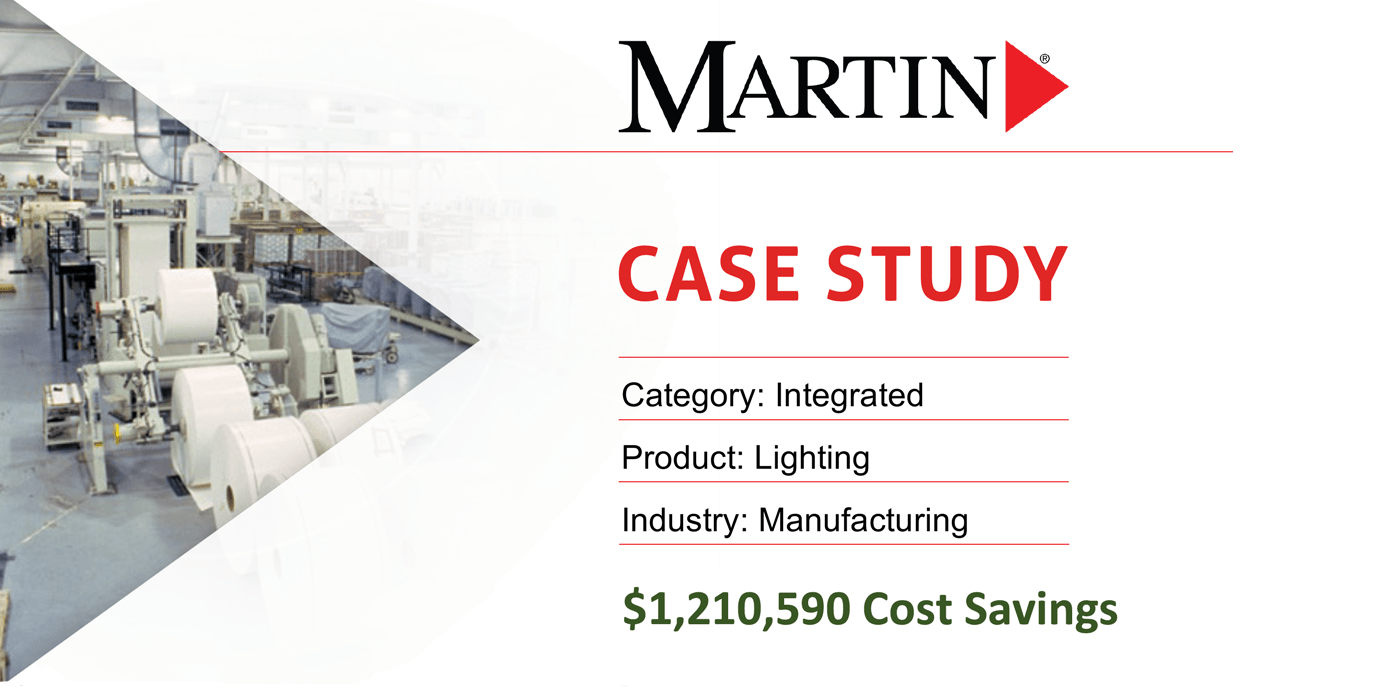 Problem
Lighting throughout the plant was poor. It was dim in areas throughout the plant and the maintenance costs on replacing the fixtures were growing.
Solution
The site manager brought in our electrical supply partner to do a lighting audit. Their findings were dramatic, with the age of the fixtures and the advancing technology in lighting a proposed $140,000 complete overhaul would have a savings payback of barely more than one year.
Results
Upon completion of replacing a majority of the lights in the plant, the most obvious benefit is that the plant is now properly lit, increasing safety and working productivity. That said, the savings are tremendous. The customer will save $104,529 annually in energy savings and $16,530 in maintenance costs, resulting in a 10 year realized savings of $1,210,590.