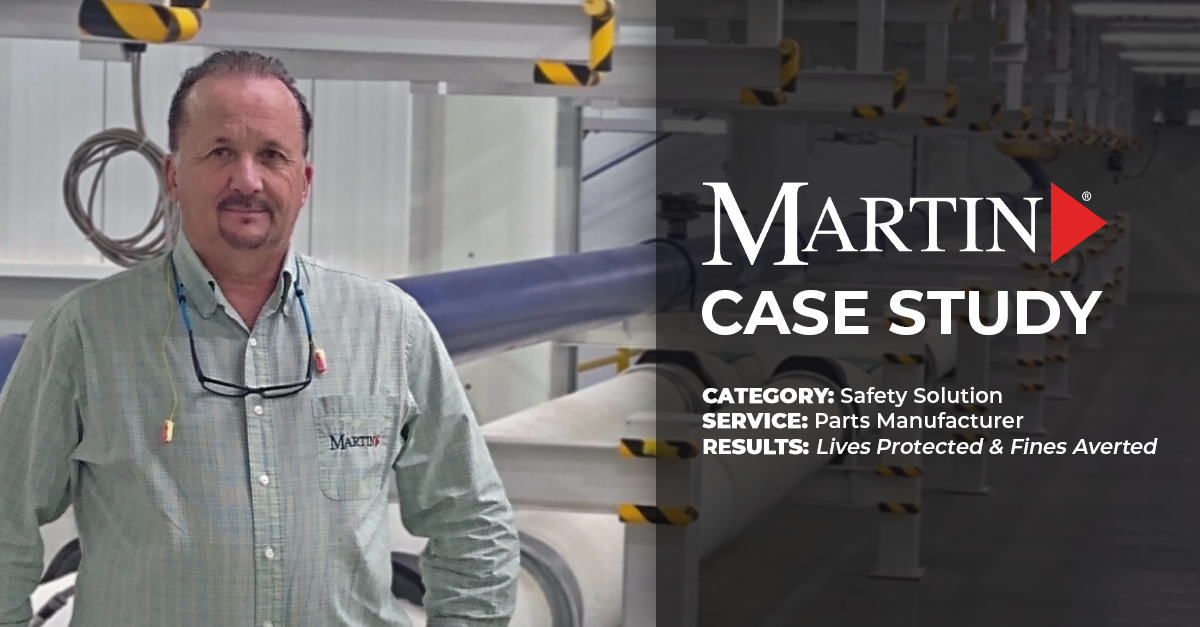 Problem
A manufacturer of high-quality precision parts and complex assemblies had a major safety issue on their upstairs mezzanine. The fabricator who made the pipe overhead trays and the floor level pipe racks had left the end of steel angle and channel protruding outside the frames, which could result in cuts to an employee's hands and head. The manufacturer tried several ways to fix the issue with different materials and sought help from another vendor, but efforts were unsuccessful. The owners and plant managers wanted it fixed to protect their workers and to pass their customers' safety requirements.
Solution
Martin found a yellow and black bumper material to cover the pipe, but it only came in 39MM lengths, not 90-degree angles. So, the material had to be custom cut and glued. In a Martin Sales Rep's home shop, he played with different cutting mechanisms, glues and created custom jigs that after a weeks' time resulted in a custom-tailored solution that met the manufacturer's needs. They immediately placed an order for 60 pieces, and together, Martin and the manufacturer installed the bumpers to the steel angles.
Results
A Martin Sales Rep's ingenuity coupled with his drive to find a solution helped a Customer solve a problem that they and another vendor couldn't solve. It also led to discovering other exposed angles on stair railings that now have the same protective bumpers in place. Today, the manufacturer has a custom-tailored safety solution that not only protects their employees but meets their customer's safety requirements.