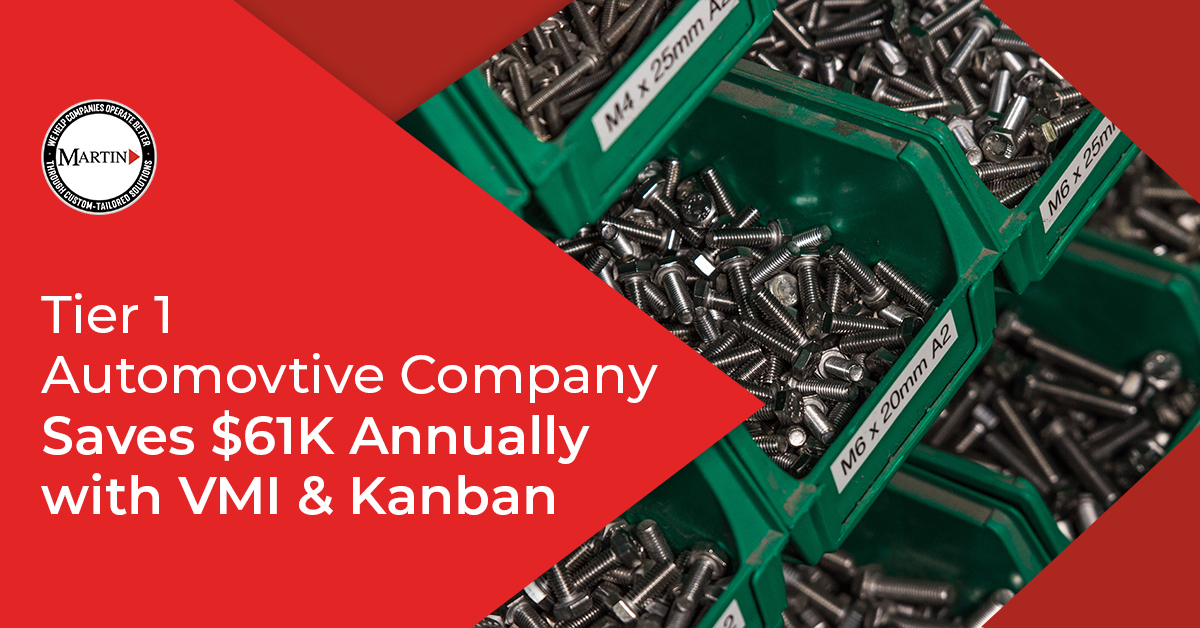 Situation
A Tier 1 Automotive company was facing issues with inefficient bolt bin management, resulting in disorganized bins and employees wasting time searching for parts.
Solution
Martin addressed this challenge by introducing a full-scale VMI and Kanban system, tailoring the solution to meet the company's needs. Daily deliveries were made to designated drop zones, and a Kanban card system was put in place for each bin. Martin also managed the company's inventory and implemented a plan to reduce slow-moving inventory.
Results
Martin's VMI services allowed the company to focus on their production process and significantly reduce stock-outs. With consistent service, employees no longer hoarded fasteners at their workstations, as they could rely on the bins being filled. This resulted in an estimated annual savings of $61,000 in labor and material handling costs.