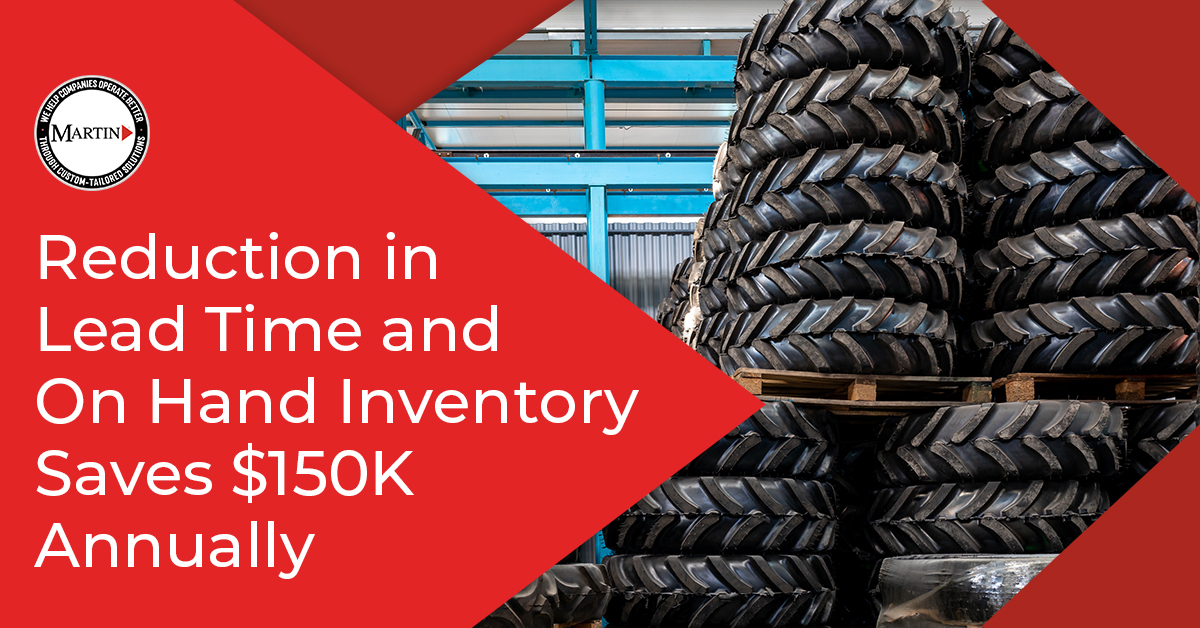 Situation
An Agricultural Tire Manufacturer in the Southeast was facing challenges with lead time from a supplier of a crucial component in their production process, leading to delays in production and delivery to end customers.
Solution
Martin proposed a change in the manufacturing process, replacing the laser cut part with a stamped part that reduced lead time and cost. Martin also provided the customer with an online portal for custom reports on usage, inventory levels, and trends, including information on inventory at the customer's location, Martin's warehouse, and inventory on order.
Results
Implementing a Vendor Managed Inventory (VMI) Solution resulted in a lead-time reduction from 4-6 weeks to daily deliveries using decanted totes. The company also experienced a reduction in on-hand inventory by 40-50% and elimination of cardboard disposal. The cost savings was estimated to be between $100,000 and $150,000/annually.