Martin Supply and Surface Prep Honored as Affiliated Distributors' Industrial Members of the Year
FLORENCE, AL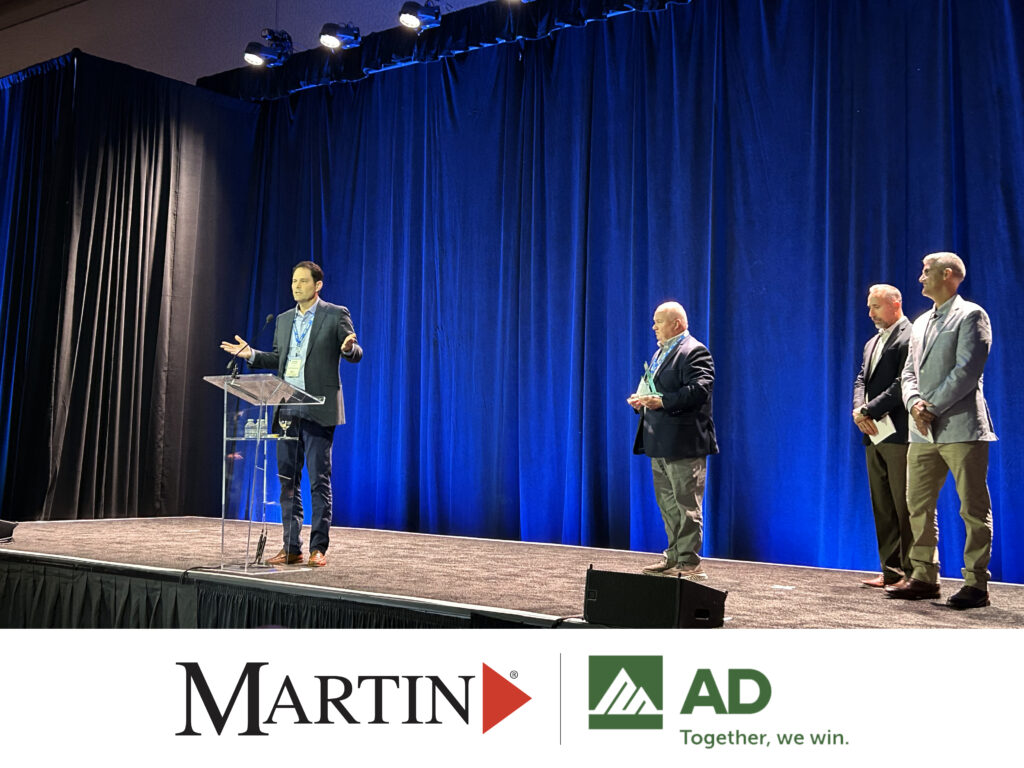 Martin Supply and Surface Prep, two industry leaders in the industrial and construction supply sector, have received prestigious recognition as the Industrial Members of the Year from Affiliated Distributors (AD). This distinguished honor was presented during the "Spirit of Independence Awards" dinner at AD's 2023 Industrial and Safety-U.S. North American Meeting, held just outside Denver.
At the event, Martin Supply and Surface Prep stood out among their peers, emerging as the Industrial Members of the Year from the larger Tier 2 industrial and safety members within the group. Their dedication to excellence and outstanding contributions to the industry have earned them this esteemed accolade.
David Ruggles, co-CEO of Martin, expressed gratitude for the award while emphasizing the collective effort that led to this achievement. He stated, "This award, while it has our name on it, truly represents the dedication and hard work of everyone involved." Martin Supply acknowledges the indispensable role of its supplier partners in reaching this milestone.
AD's safety network division also celebrated outstanding members and suppliers during the event. Würth Group subsidiary Northern Safety and Industrial was named Tier 2 Member of the Year, with Alabama Safety Products receiving the Tier 1 Member of the Year award. Ergodyne and Acme United Corp. were recognized as Safety Network Suppliers of the Year for Tier 2 and Tier 1, respectively.
About Martin, Inc.
Founded in 1934 and headquartered in Florence, AL, Martin Inc. is one of the nation's leading providers of custom-tailored solutions for maintenance, repair, operation and production supplies (MROP) to the industrial and construction markets. Martin offers a wide variety of products and services in Industrial, Safety, Integrated Supply, and Fastening – all uniquely designed to help companies operate better. Martin is a member of Affiliated Distributors, the Industrial Supply Association, the National Fasteners Distributor Association, and the Global Sourcing Alliance.
Media Contact
Jill Woodford, Marketing Manager
Cell: 256-248-0420
jnwoodford@martinsupply.com