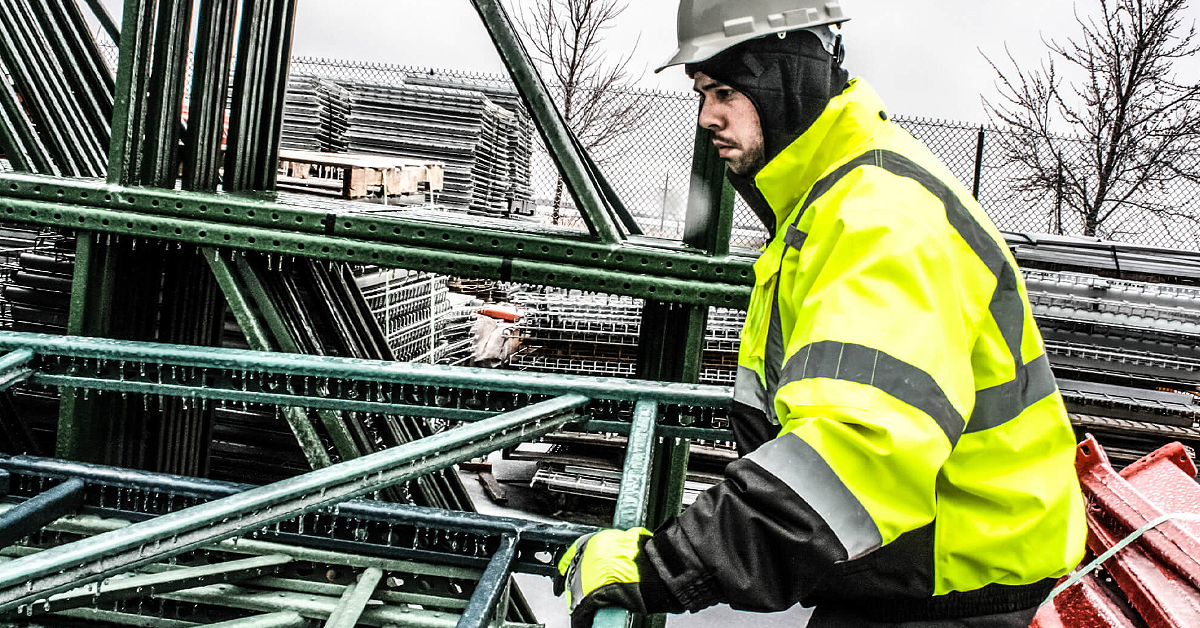 By Martin Supply •
9 Winter Safety Essentials for Outdoor Workers
It's that time of year again when temperatures drop and the wind and rain can make it feel colder than it really is. The best way to prepare and prevent cold stress in outdoor workers is to have all your winter PPE and supplies ready to go. Below are nine winter safety essentials that could help prevent cold stress among outdoor workers.
(1) Hard Hat Liner/Head Covering
A hard hat liner or head covering should not impair the fit of other protective equipment. A balaclava could be a viable option for preventing heat escape from the head while also covering the face and ears. Or, a good knit cap or ski mask can keep your ears and face warm.
(2) Eye Protection
Ultraviolet or UV ray protection is equally important in the winter as it is in the summer because the sun's rays reflect off snow. It also protects the eyes from wind, blowing rain, snow and airborne debris.
(3) Mouth/Face Covering
A mouth or face covering not only protects against the cold, but wind burn as well. Additionally, it can serve as a COVID-19 face mask when working with others.
(4) Three Layers of Clothing
The general rule of thumb is putting on at least three layers of clothing. You want to make sure that your layers fit well and allow for a full range of motion without exposing you to the cold.
Base Layer – The base layer of clothing should have moisture wicking properties to draw the sweat away from your body.
Second Layer – This should be made of breathable material that will help insulate the body even when wet. Wool, polypropylene or synthetic blends provide protection and ventilation.
Outermost Layer – This should protect you from the elements like wind and water. And, it should be reflective and brightly colored.
(5) Gloves
Gloves should insulate from the elements while providing protection against job-specific risks such as cuts. In addition, they should have an appropriate level of dexterity for the job at hand. A pair of hand warmers in your pockets is another great way to keep warm. There are a number of disposable and reusable hand warmers on the market.
(6) Socks
Wearing one or two pairs of thick socks is recommended if you want to protect your shoes. Having extra socks are preferred because socks tend to get damp during the day. The outer sock should be a larger size than the inner sock, to avoid extra compression. Socks made of wool, shearling, fleece and similar type synthetic materials are best if the socks get wet due to perspiration from the foot, the socks themselves do not lose their insulating properties.
(7) Boots
Boots should be insulated and waterproof and also should provide traction to reduce the instance of slips, trips and falls. We don't recommend steel toe boots as they can act as a "cold sink", so consider getting a pair of composite toe boots for the winter months.
(8) Chap Stick
Don't forget the Chapstick to keep your lips from drying out and cracking.
(9) Warm Fluids
Fuel your body with warm foods and liquids. Make sure you have a thermos of a hot beverage of your choice. Get a good hot meal at lunchtime or bring an extra thermos full of soup. Your body expends a lot of energy when working in the cold, so it's important to keep it fueled.
For safety solutions to all your winter PPE clothing and supply challenges, talk to your Martin Sales Rep or call 800.828.8116.