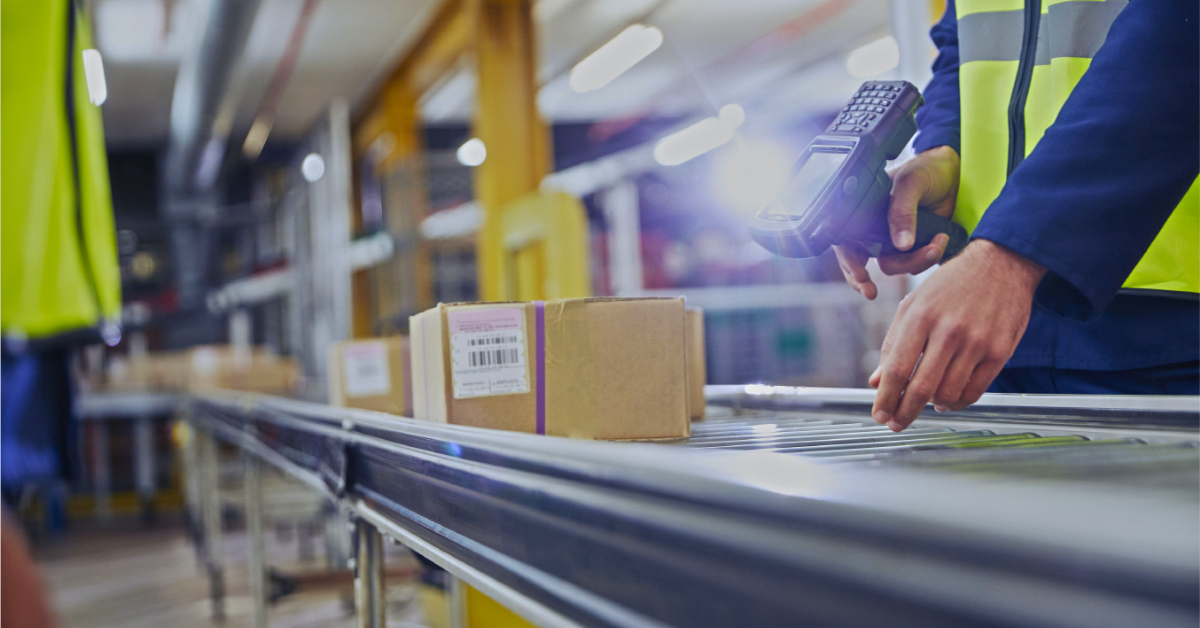 By Martin Supply •
Most people know that lean adds value, but many haven't taken the steps necessary to actually implement it. One reason may be that they don't understand how to implement lean. Below are nine easy steps to get your lean process in motion:
1. Eliminate All Waste in the Supply Chain
If all departments and functions are working in collaboration, then you can create a smooth flow of products downstream. By not eliminating waste, it can result in:
Additional, unnecessary, steps and confusing processes
Excessive wait times
Unnecessary movement of product
Storage for unnecessary inventory
Inactive raw, work-in-process, or finished goods
Activity that does not add value
Containers that transport air or allow damage
Wasted electricity, gas, utilities, etc.
Improve the Supply Chain by Using Advancements in Technology
Below are technology investments that should be seriously considered in the quest for the lean supply chain:
Workforce management throughout the supply chain
Omni-channel fulfillment
Supply Chain Management (SCM) systems, Electronic Data Interface(EDI),
Trading Partners Interface
Customer Order Management
Customer Relationship Management (CRM)/Cloud Solutions
Transportation's Yard Management Systems (YMS) to manage and track freight in the 3PL's yard outside the warehouse dock doors
GPS for tracking freight
Transportation Management System(TMS)
and any other technology that streamlines the supply chain and improves communication and value to the customer.
To drive further value, look for technology providers in the logistics and supply chain space who can integrate these systems together.
Show Customer Usage to All Members of the Supply Chain
Flow in the lean supply chain begins with customer usage. Visibility to customer usage for all supply chain partners is critical and sets the supply chain pace.
Reduce Lead Time
If you want to get closer to meeting customer demand, then reduce your inbound and outbound transportation logistics. By doing so, you reduce reliance on forecasting, increase flexibility, and reduce waste of overproduction. When creating your Sales, Inventory, Operations and Production Plan, invite your top Suppliers and Customers to the SIOP meeting. This allows you to collaborate to reduce lead times and brainstorm on how you can create a Lean Supply Chain that exceeds your customers' expectations.
Create a Level Flow/Level Load
Leveling the flow of material and information results in a lean supply chain with much less waste at all critical points in the system.
Use Pull Systems
Pull systems reduce wasteful complexity in planning and overproduction that can occur with computer-based software programs such as Enterprise Resource Planning (ERP). ERP creates a push system with too much wasteful inventory going into the warehouse. Pull systems permit visual control of material flow in the supply chain. Another option is a Ship-to-Use (STU) system. Quality assurance goes to your suppliers, qualifies them for their quality systems and enables them to ship to a point of use on the production floor to avoid sitting in a warehouse as wasteful inventory.
Increase Velocity, Throughput and Reduce Variation
Fulfilling customer demand through delivery of smaller shipments can increase velocity and throughput to your customers. This helps reduce inventories, lead times and allows you to more easily adjust delivery to meet actual customer need consumption.
Collaborate and Use Process Discipline
When all members of the lean supply chain can see if they are operating in unison with customer need consumption, they can more easily collaborate to identify problems, determine root causes, and develop appropriate solutions to solve any root cause problems. Lean's Value Stream Mapping (VSM) helps break down processes and gives you the ability to rebuild your process more effectively. TO solve any problems or roadblocks, you can use Six Sigma's DMAIC: Define, Measure, Analyze, Improve and Control or Lean's PDCA: Plan, Do, Check and Act.
Focus on Total Cost of Fulfillment
Eliminate decisions that benefit only one part of the stream at the expense of others. This can be achieved when all partners of the lean supply chain share in operational and financial benefits when waste is eliminated.
Martin Integrated Supply can help simplify the complexity of your supply chain by conducting a thorough on-site current state assessment. We'll meet with you to identify your unique challenges and customize a program that is tailored to meet your needs. To schedule a free on-site assessment, visit https://4ju.093.myftpupload.com/integrated-solutions/.