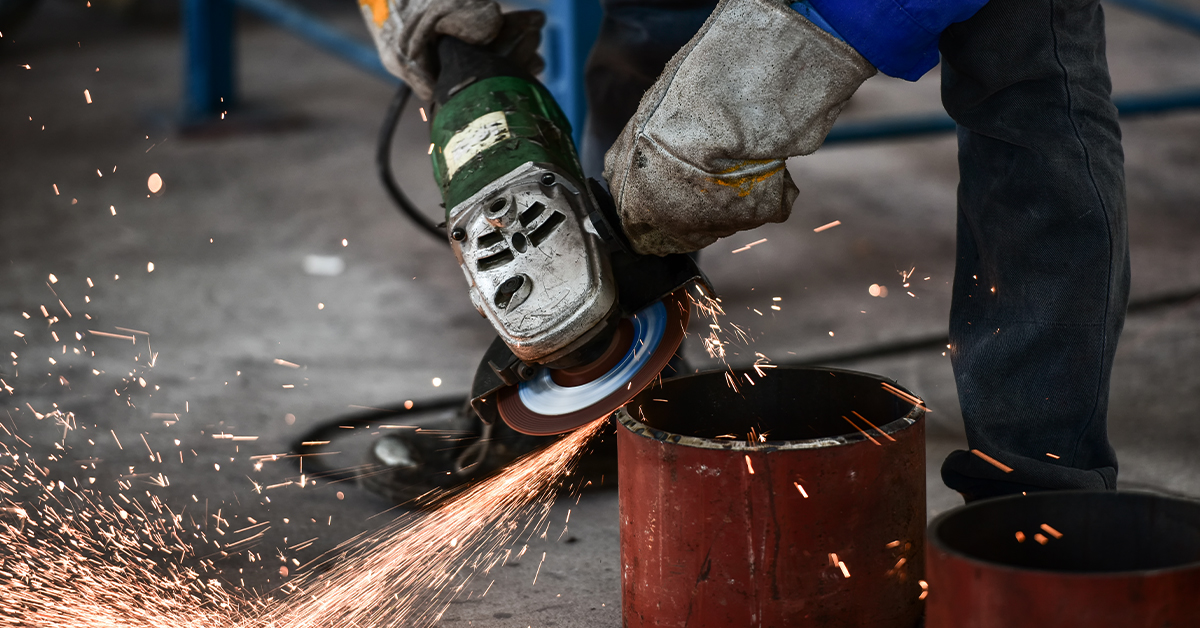 By Martin Supply •
Hand & Power Tool Hazards
Yearly, there are over 960,000 injuries caused by power tools. And, according to OSHA, the most common injuries when using power tools are electric shock, eye injuries, puncture wounds, crushing injuries, and amputations. Some injuries can result in a handicap or possibly death.
When used correctly and with the proper safety measures, you can significantly reduce and/or eliminate the chance of an accident. To prevent hazards associated with the use of power tools, workers should observe the following general safety measures:
Never carry a tool by the cord or hose

Never yank the cord or the hose to disconnect it from the receptacle

Keep cords and hoses away from heat, oil, and sharp edges

Disconnect tools when not using them, before servicing and cleaning them, and when changing
accessories such as blades, bits, and cutters

Keep all people not involved with the work at a safe distance from the work area

Secure work with clamps or a vise, freeing both hands to operate the tool

Avoid accidental starting – do not hold fingers on the switch button while carrying a plugged-in tool.

Maintain tools with care; keep them sharp and clean for best performance

Follow instructions in the user's manual for lubricating and changing accessories

Be sure to keep good footing and maintain good balance when operating power tools

Wear proper apparel for the task – loose clothing, ties, or jewelry can become caught in moving parts

Remove all damaged portable electric tools from use and tag them as Do Not Use

Never remove, disable or pin back a guard – it is there for yours and others safety

Don't use a tool that you are not comfortable with or have little to no experience using. Notify your foremen and ask for additional training.
Power tool injuries are very common and there are multiple things that can lead to them. For your safety, and the safety of others around you, be sure to use the proper personal protective equipment (PPE) and be knowledgeable about the tool you are using.

Contact your Martin Sales Rep for expert advice on our selection of power tools and safety PPE.