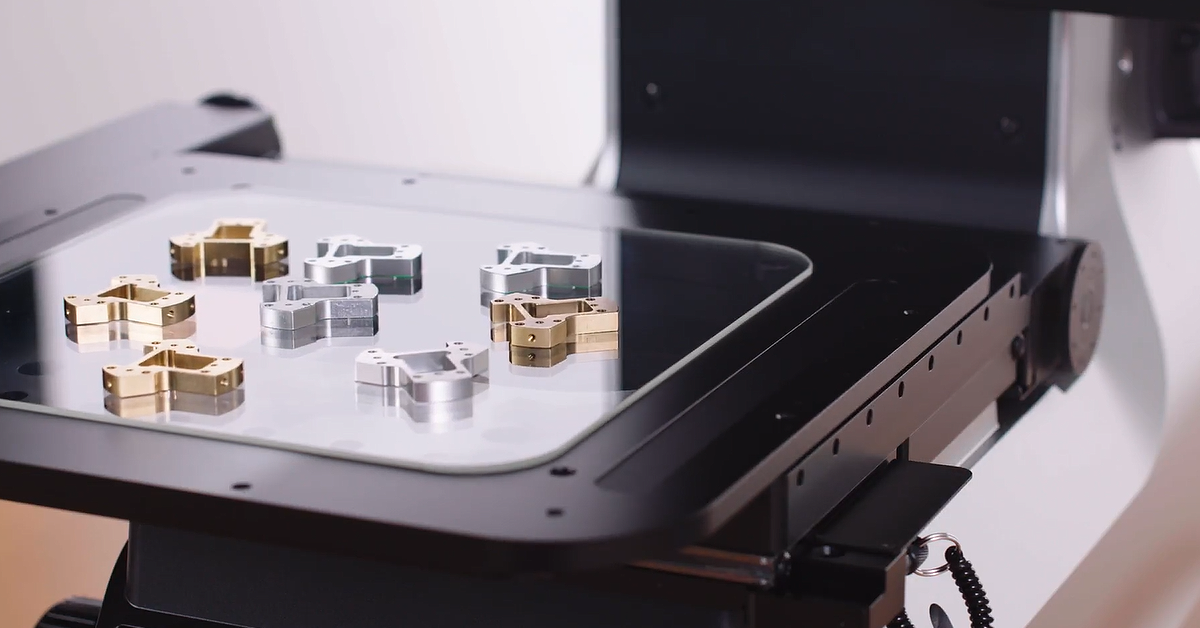 By Martin Supply •
Improve Fastener Reliability and Performance with Image Dimension Measuring Systems
For a secure connection, your fasteners must assemble properly. To do that, you must have precise measurements of all the assembly components. Design accuracy, thread gauge, pitch profile and dimensional tolerances all play a role in the reliability of joint connections. Think of all the fasteners and components your operation uses such as:
Screws and bolts
Pins
Tooling
Machined parts
Die-cast parts
Gears
Pressed parts
Springs
Connectors
Bushings
Martin Fasteners is a division of Martin Supply and offers a full line of fasteners and components.
Inaccuracy among any of these joint connections could result in loosening, cross-threading, alignment issues or equipment failure. For industries that produce generators, transformers or highway guardrails, these errors can be catastrophic. That's why it's so important for your supplier to check fastener measurements for accuracy during quality assurance checks and before it gets to your stockroom.
How Operator Error Can Impact the Accuracy of Fastener Measurement
Some supply houses don't use measurement systems in their quality assurance programs. Hand-measuring components creates the potential for operator error, which increases exponentially when there is a shortage of skilled employees. Each operator tasked with measuring may have their own techniques and just a slight miscalculation can throw off an entire assembly. For instance, operators may experience measurement errors due to:
Variations in parts positioning
Variations in focus and lighting
Operator skill level
Why Measurement Accuracy is Critical to Fastener Selection
Seemingly innocent variations in measuring styles can impact edge and abnormality detection, as well as shape processing and feature measurement. Image dimension measurements systems can dramatically reduce the risk of defects and improve quality assurance — saving the expense of costly downtime and rework.
In the past, some image dimension measurement systems were slow and complicated to use. Now, we can provide consistent measurements on parts and components quickly, ensuring you get the right parts with the exact specifications your job requires. Additionally, some systems allow us to measure extremely small and lightweight parts that were previously difficult to gauge. Other benefits associated with image dimension measurement systems include:
Exceptional edge detection capability
Simultaneous measurement of all surfaces
Consistent inspection standards
Conformity to reference scale of JCSS accredited calibration labs
Traceability back to the national standard
Measurement of small, large and 3D parts
Call 731-424-4300 to Speak to A Fastening Expert Today.
Fastener Measurement Should Be Part of Your Supplier's Quality Assurance Program
Our use of the Keyence Image Dimension Measurement System makes fastener measurement fast, accurate and easy, thus eliminating operator error during the inspection process. The system allows us to measure up to 99 dimensions in 3 seconds. This equates to increased batch measurement and higher levels of accuracy, which means you get exactly the parts you need when you need them. Other benefits for our customers include:
High measurement repeatability that's free from operator error
Access to measurement data for future orders and quality inquiries
Identification of trends and variations of fasteners and components
Access to measurement data in easy-to-read spreadsheets and reports
Ability to track tooling wear
Support in troubleshooting initiatives
Elimination of fastener-related bottlenecks
Delivery of tight tolerance work results
Improved processes and end-product results
Customers who purchase fasteners from a supplier using Keyence Image Dimension Measurement Systems experience:
11% Increase in machine uptime
50% Reduction in scrap costs
2-hr Reduction in backlog
The Keyence Image Dimension Measurement System allows us to create reports telling you everything you want to know about the fastener. For those customers who require reports, we can provide you with a Production Parts Approval Process (PPAP) report and Process Capability Index (Cpk) studies at the push of a button. Learn more about our partnership with Keyence.
Having measurement data readily available not only ensures the integrity of the fastener, it also reduces time spent troubleshooting production problems. Using an image dimension measuring system can identify the root cause of connection failure quickly, such as an out-of-spec fastening component or misalignment in the assembly, rather than having to test each part individually.
At Martin Fasteners, we are committed to helping you operate better with expert advice and reliable access to the right parts at the right time. Our team of experts can help you identify the right fasteners and components for cost reduction and improved quality in your fastening operations.