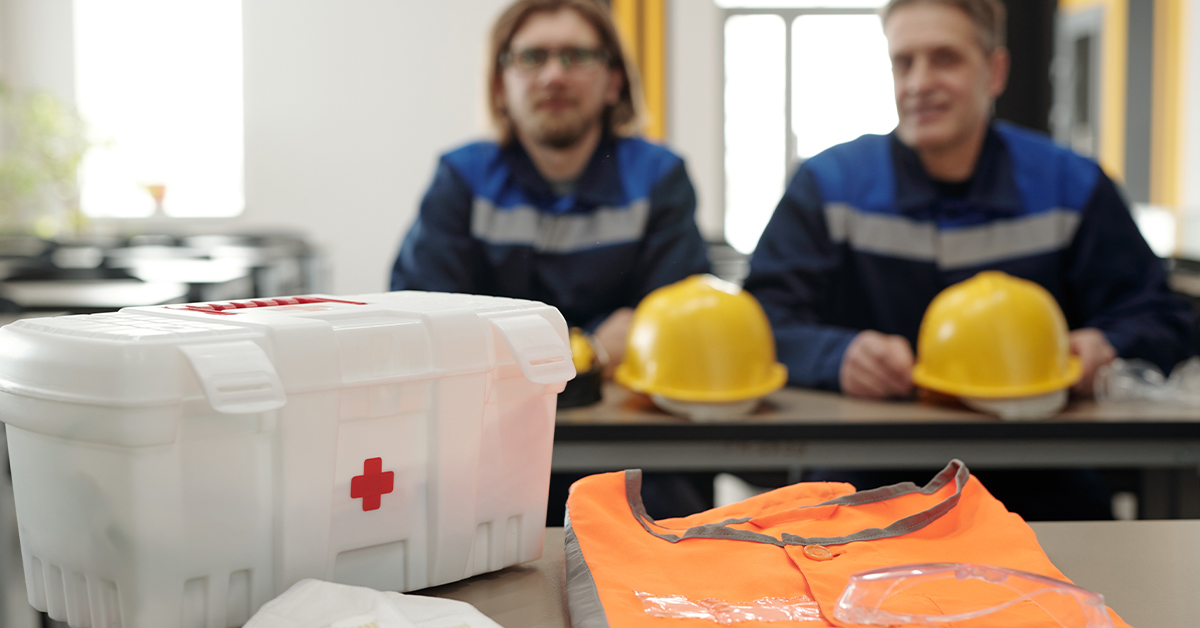 By Martin Supply •
2022 Deadline Approaches to Meet New First Aid Kit Industry Standard
Did you know that a newly revised industry consensus standard for first aid kits takes effect on Oct. 15, 2022? Today is a good time to review the contents of every first aid kit in your workplace to ensure compliance with this standard.
What is the new standard?
The International Safety Equipment Association (ISEA) has received American National Standards Institute (ANSI) approval for ANSI/ISEA Z308.1-2021 American National Standard for Minimum Requirements for Workplace First Aid Kits and Supplies. This revision builds upon the initial objective to ensure that items needed to treat the most common types of injuries and sudden illnesses encountered in the workplace are readily accessible and available. The last time the standard was revised was 2015.
What's changed?
The latest standard keeps the kit classification that was established in 2015: Class A or Class B, based on workplace environment. The new standard details the requirements for first aid supplies, as well as first aid kit marking and labeling. Several other key updates include:
Mandatory Foil Blanket – This change reflects similar international standards and recognizes the multiple purposes this item can serve. It can be used in treating hypothermia, act as a windbreaker, or be worn as an emergency waterproof wrap.
Tourniquet Types are Clarified – The revised standard helps distinguish tourniquets from those types of bands used to draw blood, which are not as effective in preventing blood loss, as is intended.
Bleeding Control Kits Get Better Guidance – The update provides additional details on designated bleeding control kits, which contain more advanced first aid supplies to immediately treat life-threatening external bleeding.
Emphasis on Workplace Hazard Assessments – Employers should conduct a thorough workplace hazard assessment to help them determine which supplies to augment in the kit. The new standard offers a more robust discussion on this topic to help employers assess risks, identify potential hazards, and select additional first aid supplies that are relevant to a particular application or work environment.
Next Steps for Compliance
These changes are meant to improve safety outcomes for your workforce. We recommend that you make these updates sooner rather than later.
1. Consider the type of emergencies that might arise at your specific worksites and update your first aid kit accordingly. Questions to ask yourself about your workplace are:
What are the potential hazards?
What kinds of injuries have occurred or could occur in relation to these hazards?
What types of first aid supplies are needed to treat these injuries?
2. Check your first aid cabinets against the new standard and make necessary changes. The revision keeps the classification of "Class A" and "Class B" kits. Depending on the type of worksite, one or both may be recommended. Class A kits are generally equipped for all wounds, minor burns, and eye injuries, whereas Class B kits are equipped for injuries more often found in high-risk environments such as factories, warehouses, and outdoor areas.
3. Conduct a workplace hazard assessment to determine which class of kit, A or B or both, is more appropriate for your site(s). You can do this yourself, or Martin can assist you with this activity.
4. Set aside time each month to inspect your first aid kits to make sure you have what you need and nothing is expired. Also, inspect your kit every time there is an incident where products are used.

Audits and inspections are an essential part of any safety program and can help you be proactive in creating a safe work environment. With Martin Solutions Plus by your side, we make these important activities easier to conduct and manage. Call 256.248.0413 to schedule your audit or inspection today or contact us by email.