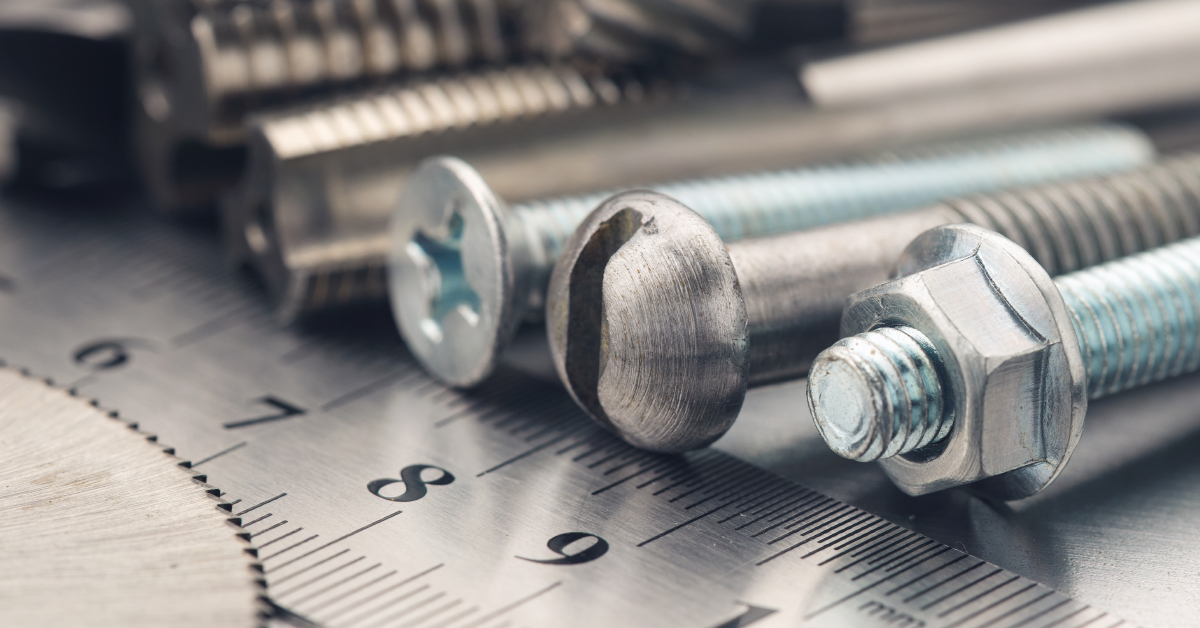 By Martin Supply •
5 Ways Virtual Product Teardown Can Improve Manufacturing Quality and Fastener Costs
Experiencing problems on the production line? Quality control issues? Looking to save money on manufacturing and assembly costs? Consider a product teardown to uncover inefficiencies in your operations.
Product teardowns are ideal when:
There are excessive customer returns resulting from problems with the manufactured product.
There are quality control problems that occur somewhere in the assembly process.
The manufacturer wants to implement lean manufacturing and lower operating costs.
Martin Fasteners is a division of Martin Supply and offers a full line of fasteners and components. Learn More.  
What is a product teardown analysis?
A product teardown is the systematic act of dismantling an item to analyze the performance of each component, including fasteners and related joints. Characteristics like size, material, weight, composition and configuration of fastening components can all impact the performance and longevity of the end product. Through reverse engineering, technicians investigate how the components function and how they are managed, then suggest improvements for better performance.
Another term often used interchangeably with product teardown is failure analysis. Any time there is a connection point, or joint, between two materials there is the potential for fastener failure resulting from corrosion, vibration, incompatible materials, bolt load, fastener torque, and more. We work directly with your engineers to examine your existing product assembly and offer customized fastener selection advice to help you operate better.
Top 5 Reasons to Perform a Product Teardown for Fastener Selection
A product teardown focuses on lowering the total cost of ownership by reducing the complexity of processes, improving quality and producing a better overall product. Performing a product teardown will:
Reduce Cost
Product teardowns can uncover opportunities that lower manufacturing costs, increase production speed, reduce burden rates and free up capital. Tearing something down to build it up better can open your eyes to selecting the component that is right for the application over what's "always been done." Sometimes products may be overdesigned, when a simpler solution works just as well, if not better, than the complex version.
Improve Quality
Product teardowns can help you identify the right fastener and material for improved joint strength, reliability and performance of the overall product. Product teardowns are also an effective strategy for reducing controllable product returns caused by product errors or difficulties.
Enhance Lean Management Plans
Technicians use the data gathered from a product teardown to identify ways to improve the product while driving down bottom-line costs, streamlining manufacturing processes and reducing bottlenecks.
Reduce Complexity of the Supply Chain
Product teardowns not only help identify cost-saving conversion opportunities, but can also reduce parts inventory through supplier and parts consolidation. Supplier and parts consolidation equates to increased purchasing power, fewer SKUs to manage, reduced shipping costs and stronger partnerships.
Increase Competitive Edge
The knowledge gained from a product teardown can help you benchmark product features and performance to fully understand your bill of materials (BOM) and manage design costs in future projects.
Did you know?
Through today's advanced technology, Martin can perform virtual teardowns — making it more convenient than ever to optimize your operations from anywhere.
Martin Fasteners Can Resolve Fastener Issues with an Onsite or Virtual Product Teardown
Our team of experts have over 30 years of experience in the fastening and component industry. We use data-driven analytics to identify, engineer, source and stock the right OEM fastening solutions for your application. Whether virtually or at our state-of-the-art laboratory, we work with you to evaluate your production line and perform product teardowns to provide recommendations on the fastening components needed for better operations.
What does the product teardown process include?
You can learn a great deal about your products and systems through a systematic product teardown. The information and data you collect can help you make reliable and repeatable process improvements that save your company time and money. Typical steps in a product teardown include:
Ensuring the proper materials, coating and durability of fasteners and components
Decreasing quality issues by establishing production parts approval processes (PPAP) and failure mode and effects analysis (FMEA)
Lowering assembly cost with process improvements, vendor-managed inventory (VMI) programs and pre-packaging components
Analyzing problem areas in production to identify if a design change is needed, or if the failed component did not meet initial specs
Consolidating products to reduce cost, risk and increase fill rate
Reviewing the assembly tool to ensure compatibility with the right fastener
Training your team on alignment and ergonomics of your solutions
Call 731-424-4300 to Set Up Your Virtual Product Teardown Today!
At Martin Fasteners, we are committed to help you operate better with expert advice and reliable access to the right parts at the right time. Our team of experts can perform onsite or virtual product teardowns to help you uncover opportunities for cost reduction and improved quality in your fastening operations.