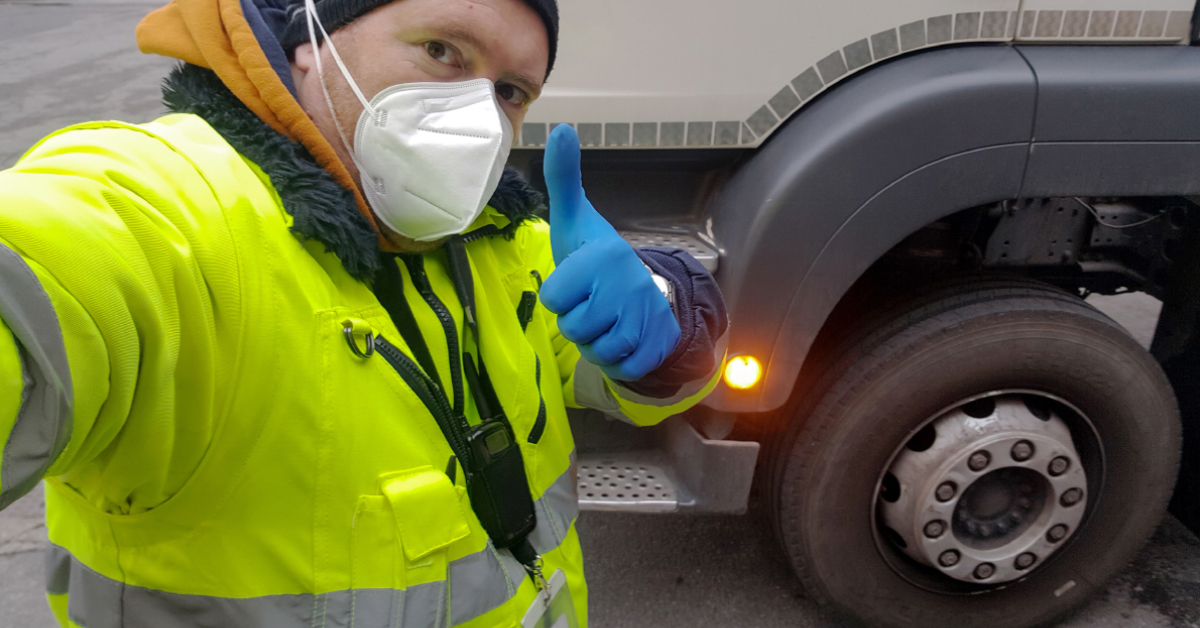 By Martin Supply •
COVID-19 Road Rules for Commercial Vehicles
COVID-19 has made all of us think about preparedness more in the workplace, at home and in the community like grocery stores, home improvement stores and even places of worship.
But, for those who spend most of their days traveling in a car or commercial vehicle, this space just might be overlooked. While riding in a commercial vehicle alone is the most ideal setting, sometimes that isn't an option and you must ride with a co-worker. When you must travel together, below are a few precautions to take:
Always wear a mask. Keep an extra supply of disposable masks in the glove department in case you or your passenger does not have one.
Keep hand sanitizer in your vehicle, preferably in a location that is visible at all times. A cup holder is a good place as it is always in plain sight. Storing hand sanitizer in a glove compartment or under the seat can result in out-of-sight, out-of-mind.
Keep a box of tissue in the car in the event you or your passenger needs to sneeze. Also, keep a trash or plastic grocery bag in the car to dispose of used tissue or other trash. That way, you can throw it away without contaminating your hands.
Invest in antiseptic hand wipes. Hand sanitizer is good, but it can't eliminate dirt. Look for hand wipes that can disinfect as well. You can also use these to wipe down the steering wheel and other internal/external surfaces.
It doesn't hurt to invest in a pair or two of Latex/Exam Gloves. At times, you may feel these are necessary depending on your situation.
Invest in a disposable or Infrared Forehead Thermometer. It's a fast, easy way to keep up with your temperature at the start of the day. Or, if you or your passenger doesn't feel well.
Keep a copy of your employer's COVID-19 policy in the glove compartment or on your smartphone. And, be aware of what you need to do next to notify them should you or a passenger start to exhibit symptoms.
Martin offers a full line of COVID-19 Essentials for all types of environments. Contact your Martin Sales Rep or call 800.828.8116.