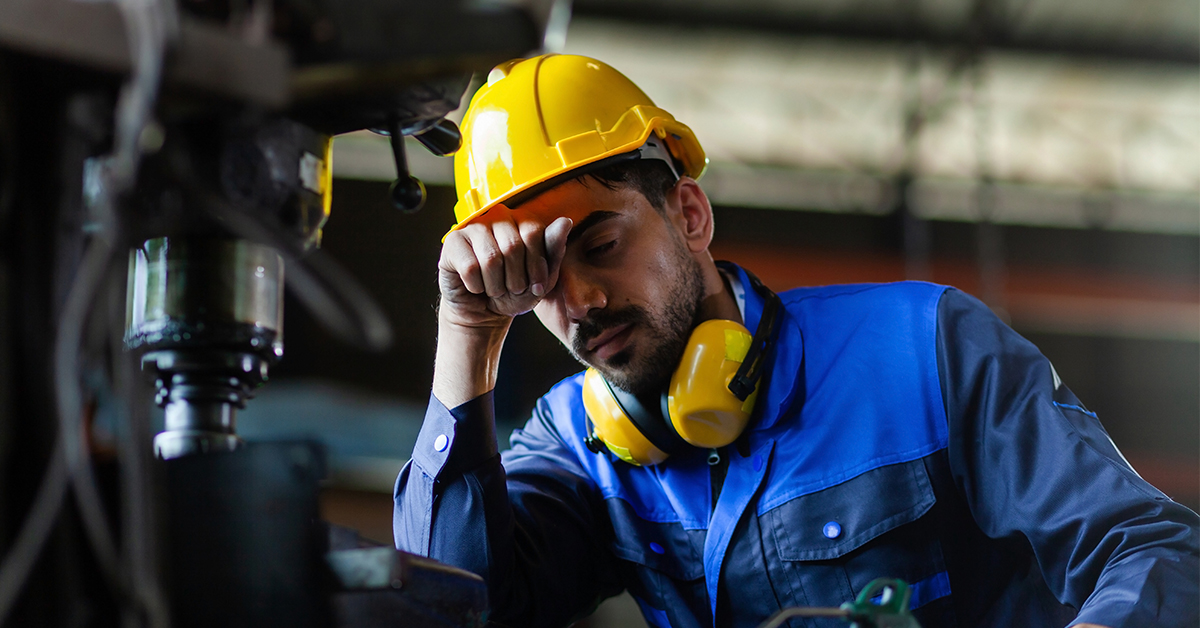 ByMartin Supply •
Four Things That Keep Maintenance Managers Up at Night
Martin knows that manufacturing maintenance managers have a challenging and critical role in ensuring the smooth and efficient operation of industrial manufacturing facilities. They are responsible for maintaining and repairing equipment, managing costs, and ensuring compliance with safety and regulatory standards. With so many responsibilities and potential risks, it's no wonder that maintenance managers often have a lot on their minds and can find it difficult to sleep at night. If you are in a maintenance role do the following responsibilities keep you from getting your Z's?
1. Ensuring Equipment Reliability & Uptime
Manufacturing maintenance managers are responsible for ensuring that equipment is functioning properly and efficiently, and that any issues are identified and addressed quickly to minimize downtime. This can be a significant concern, especially if equipment failure results in lost production or missed deadlines.

2. Managing Maintenance Costs
Maintenance managers are also responsible for managing the costs associated with maintaining equipment, including the cost of parts and labor. They need to balance the need to keep equipment running efficiently with the need to control costs and maintain budget.

3. Managing Safety & Compliance
Manufacturing maintenance managers have the responsibility of ensuring that all equipment is operated safely and in compliance with all relevant regulations. This can include ensuring that equipment is properly maintained, that employees are properly trained, and that safety protocols are in place and being followed. This can be a significant concern, especially if equipment failure or employee injury results in lost production or missed deadlines, or fines and penalties.

4. Managing & Training the Team
Maintenance managers need to manage the team of maintenance technicians, mechanics, electricians and other maintenance staff. They need to ensure that the team is well-trained, motivated, and has the right tools, resources, and processes to perform their jobs effectively and efficiently. This can be a significant concern, especially if the team is not skilled enough to perform the necessary tasks, or if they are not motivated or engaged in their work.

As a leading provider of PPE, MRO supplies, and storeroom management services, Martin understands the challenges you encounter daily and we are committed to helping you overcome these challenges. Whether you need help with equipment reliability, cost management, or safety and compliance, our team of experts can work with you to develop a customized solution. If you are struggling with any of the issues mentioned above, don't hesitate to contact us. We can help you improve your operations and keep your facility running smoothly.