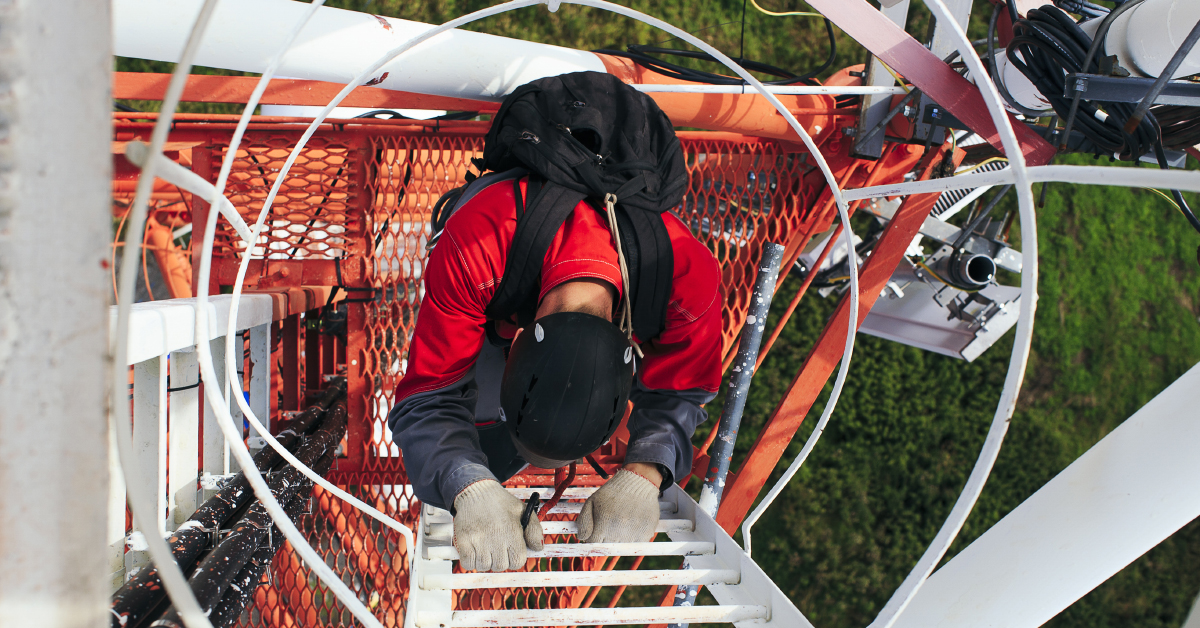 By Martin Supply •
Get A Grip: Selecting Tower and Ladder Climbing Gloves
Any time your hands are at risk for punctures, lacerations, burns, electricity, HAZMAT exposure or extreme temperatures, OSHA requires that gloves be worn for hand protection. With thousands of gloves to choose from, each one has their own specific purposes. When choosing a pair for tower or ladder climbing, gloves should have a balance between durability and climbing functionality and be the right gloves for the job.
Best Types of Gloves for Durability
Leather Gloves
Leather gloves are the most durable but, they are also stiffer and provide less flexibility while climbing. However, once leather gloves are broken in, they can be very comfortable. Leather doesn't breathe as well as fabric gloves, but they are great for protecting against burns, cuts, and electrical sparks. The downside is that if you are working with small tools, you'll have to remove the glove in order to maneuver the tool. If you have to do that several times a day, it can slow down your worktime.

Fabric Gloves
Many climbers prefer cotton or synthetic fabric gloves over leather. The downside of fabric gloves is that they need to be replaced more often. The positive side is that fabric gloves allow for flexibility and maneuverability which works well when you are working with small tools. Style shouldn't factor in as a high priority but have shown that if you don't like the way something looks, you are less likely to wear it. So, pick a pair that you also like.
Extra Features That Prove Beneficial to Tower and Ladder Climbers
Insulation
Insulated gloves protect from the heat and the cold. A pair with this feature will keep the finger tips from freezing in very cold temperatures.
Double Palms
A double palm glove adds extra protection, usually with leather or synthetic material, to the palms of the hands. When dealing with bent and broken pieces of metal, this feature is important to protect the hands.
Fingerless
If a project requires detailed work, fingerless gloves should be included in the climb. For the most part, the hands will remain protected, but the fingers will be able to handle small screws, nuts, and bolts.
Gloves should be replaced if they are torn, punctured, falling apart, or if there are areas where they are thinning. Taking measures to protect the hands should never be underrated, for they are the bread and butter of the tower climber's occupation.
Contact your Martin Sales Rep for all your industrial and safety glove needs at 800.828.8116.