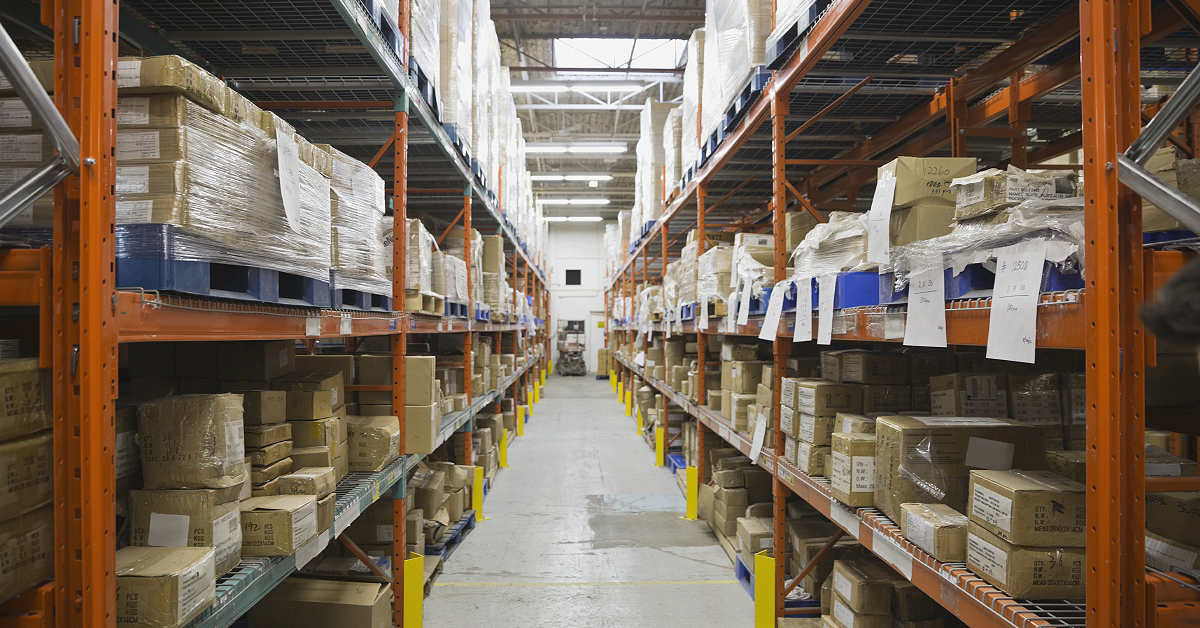 By Martin Supply •
How to Eliminate Excess and Obsolete Inventory
Excess or obsolete inventory is often the result of misaligned parts consumption and ineffective forecasting.
The result is lost cash that could be spent in other areas of your business, such as purchasing new equipment, investing in marketing or improving production processes.
In this article, we'll discuss the causes of high inventory holdings and provide effective solutions for reducing or eliminating slow-moving or dead inventory.
What is Excess Inventory?
Excess inventory includes spare parts or MRO items that have been sitting on a shelf with quantities in excess of current order controls and no plans for use. Excess inventory is often referred to as dead stock and eventually has to be sold or written off of company books.
What is Obsolete Inventory?
Today's technological improvements mean more equipment is being retired from service. As older equipment is replaced with updated versions, the replacement parts needed to run them are often left to collect dust. Like excess inventory, obsolete inventory also must be eventually sold or written off the books.
Causes of Obsolete Inventory: How Do Companies End Up with Dead Stock?
There's no simple answer to why a business may amass excess or obsolete inventory. Rather, it's usually a combination of several factors, including:
Fear of long component lead times. Manufacturers continue to fight long lead times on raw materials and finished goods – and the unreliable supply that comes with that –
despite strong order volume. Understandably, excess stock is the result of companies trying to plan for uncertainty.
Ineffective inventory management. Many companies still use outdated inventory management systems, patch together spreadsheets to track stock levels and rarely update order controls once established. The result is usually an increase in excess and obsolete inventory, and the related carrying costs.
Outdated forecasting methods. Basing stock on historical trends or days in inventory is not a reliable method of planning, especially in today's market.
Lack of analytics. Without data, there is no way to know what has been collecting dust.
Retired equipment. Many companies retire their assets without taking the time to remove the spare parts supporting that asset. The spare parts left have no value to the organization, but take up space and resources to manage.
It can be hard to break free from "how it's always been done." But mismanaged storerooms can cost thousands in higher carrying costs, uncertain cash flow and ineffective inventory control.
What's the point of having millions of dollars in inventory if you don't have the one part you need to avoid costly downtime? It's about having the right stock on hand for efficient operations. Martin Supply can help.
Path to Reducing and Eliminating Excess or Obsolete Inventory
Surplus or outdated inventory items are stacks of cash collecting dust in your storeroom and the longer they remain, the more they depreciate in value. In some instances, this surplus of inventory can amount to millions of dollars.
Not only does it tie up working capital and lead to higher carrying costs, but excess or obsolete inventory also takes up valuable floor space that could be used for profit-generating activities like production.
"Inventory may be the most overlooked asset in your business. Hanging on to dead inventory can cripple your profits." – Will Brummett, VP, Martin Integrated Supply
There are several options to remove excess inventory or obsolete parts, including:
Better storeroom management. This is critical to reduce excess or obsolete inventory. Every facility has different production needs and no two storerooms are the same. To reset your storeroom, you need to examine your processes, identify the root causes of excess or obsolete inventory and record and analyze data. Martin Supply offers:
Onsite assessments to baseline your storeroom's current state and operational processes
Identification of production bottlenecks and potential equipment failure
Custom-tailored solutions for increased productivity, asset management and total cost reduction
A Martin customer in the industrial market experienced over $147,000 in savings after we completed an assessment of their production needs and reset their storeroom and purchasing processes.
Greater inventory visibility with data and analytics. With a clearer view of inventory levels and availability across your business, you can plan for production and right-size your inventory investment.
Improved spare part storage and maintenance. If your spare parts aren't functional when you need them, your equipment will experience unexpected downtime. Store and maintain spare parts so they are ready to go when you need them. For example, ensure options for parts requiring dust-free or anti-static storage.
Selling surplus inventory items. What do you do with assets that no longer serve a function, but are tying up cash and shelf space in your facility? Inventory items may be obsolete according to your needs, but that doesn't mean there isn't a market for hard-to-find items elsewhere. Look into options like consignment, equipment brokerages, private treaty, auction or liquidation.
Maximize your equipment uptime with better parts management. Watch how:
Martin Supply can help you avoid the high costs associated with ineffective inventory management through a variety of customizable services, including:
Learn more about Martin Supply's integrated supply solutions.
At Martin Supply, we understand your operation depends on reliable access to the right parts at the right time. Excess or obsolete inventory ties up cash flow that could be spent elsewhere in the business. Let our experts assess your current state operations and create a tailored solution for your storeroom management