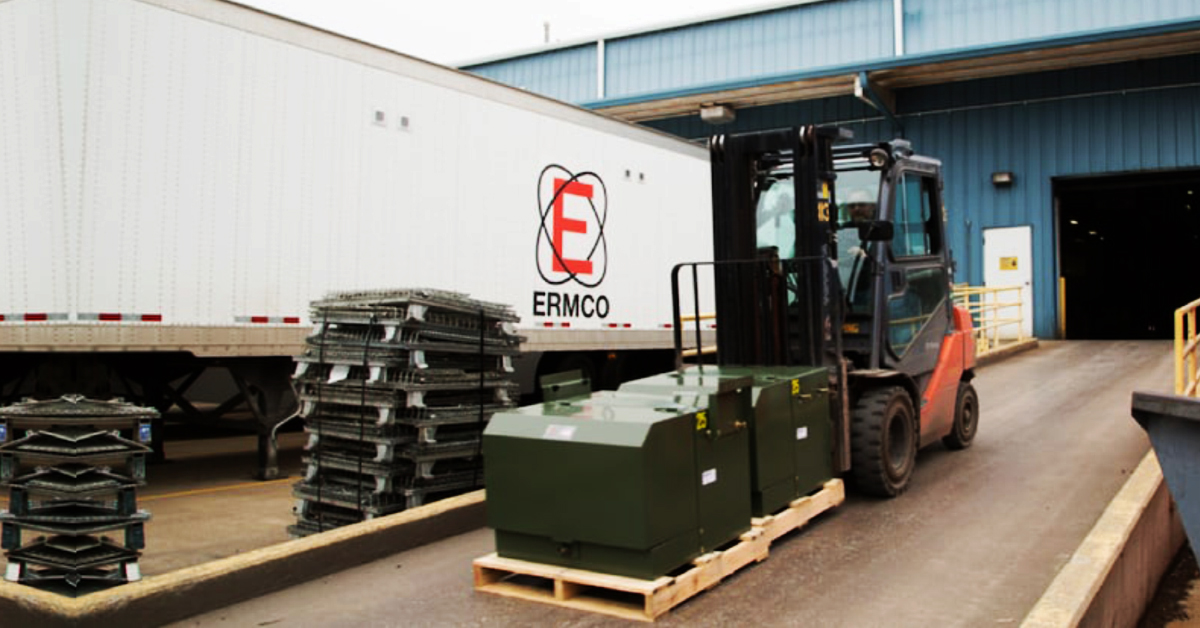 By Martin Supply •
Vendor Consolidation Lowers Total Cost of Ownership and Reduces Supply Chain Touchpoints
According to a recent manufacturing report from IHS Markit, an information and analytics firm, the manufacturing PMI (Purchasing Managers' Index) in November of 2021 dropped to an 11-month low amid softer demand and material shortages. Job creation has also continued to slow and input costs continue to rise at the fastest pace on record (Markit Economics).
Chris Williams, Chief Business Economist at IHS Markit, noted supply chain difficulties, material shortages and input cost inflation are putting a squeeze on margins, "While demand remains firm, November brought signs of new order growth cooling to the lowest so far this year, linked to shortages which limits scope to boost sales and shows signs of push-back from customers as prices continue to rise sharply during the month."
The pandemic did more than create obstacles for growth, for many it put a spotlight on vendor relationships and shortages. Who was there for you when you needed support? Who didn't answer their phone or meet your needs?
Current supply shock and market conditions resulting from the pandemic have manufacturers evaluating vendor performance in an effort to protect against future shortages, prevent bottlenecks and alleviate unnecessary spend. It's critical to choose the right partners, ones who understand your business and offer customized solutions for your operational needs.
Are you looking for a way to create a deeper relationship with your vendor, lower your total cost of ownership while meeting and exceeding customer demands?
Vendor consolidation with Martin Supply is your total solution.
By consolidating your purchasing activity across all of your supply needs, you can reduce logistical costs, while reducing labor investments associated with each purchase order. Manufacturers can also experience higher production output and reduced machine downtime as a result of more reliable supply chain activity.
Call 800-828-8116 to speak with your Martin Supply representative and Set Up a No-Cost Consultative Assessment
Why is Strategic Vendor Consolidation Important to Revenue Growth?
Think about your own spending. The Pareto principle, or the 80/20 rule, highlights the common purchasing behaviors of a company, where 80% of transactions make up about 20% of company spend. These purchases, called tail spend, often aren't strategically managed due to poor data and lack of visibility. Departments may run on separate systems, rely on a large number of vendors or have different policies on purchasing. No matter where the disconnect occurs, the result is always the same — excessive spend, higher risk and less efficiency.
In many cases, paring down the number of vendors creates a shortlist of trusted partnerships that create efficiencies, cut costs and help you meet business goals.
Consider your own vendor activity:
How many vendors are you currently sourcing from?
Where are they located?
From which vendors are you sourcing just a few items?
Have you had negative experiences with any vendors?
What vendors are easiest to work with?
Vendor consolidation is a supply chain management strategy where companies reduce their supplier base to just a few trusted suppliers for more streamlined purchasing activity. The result is often a reduction in procurement costs, reduced freight charges and improved operational efficiency.
How Can I Benefit from Vendor Consolidation?
When working with multiple suppliers, the responsibility of coordinating these interactions falls on you. With each vendor comes a new set of contracts, pricing agreements, purchase orders and complexity that your team must manage.
A single-vendor solution reduces the time and effort your company spends on activities such as procurement, warehousing, invoice management, implementation and training. It also provides deeper insights into spending behaviors and inventory needs, allowing companies to reduce missing inventory and the need for expensive spot buys. What's more, you increase the value of your vendor relationship. Other benefits include:
Lower transactional costs
Your organization may have a thousand vendors and each one requires a significant time investment to effectively manage those accounts. That extra work of setting up purchase orders (POs), managing cycle times and negotiating pay terms tends to fall on back office and accounting staff, resulting in transactional costs of $35 to $1000 per PO. Poorly managed vendor relationships also result in excessive tail spend, poor inventory control and decreased operational efficiency.
Negotiate better supplier pricing
When you consolidate your purchases through one source, you gain purchasing power, access to deeper discounts and better pricing terms through bulk ordering and reduced freight terms. Those vendors in close proximity can also expedite delivery times while lowering shipping costs.
Improve processes
Vendors that offer integrated supply services can help improve operational processes through lean management principles. Supply chain improvements, transactional efficiency and improved inventory management are examples of ways that businesses can experience better inventory accuracy, reduce tail spend vendors, optimize their inventory footprint and reduce transactional workload.
Improve critical spare part and asset management
Having the right part at the right time can be the difference between business as usual or an unexpected and costly production line shutdown. Rather than managing POs from dozens, if not hundreds of vendors, consolidating your vendor base streamlines ordering and improves accuracy when ordering critical spare parts needed for optimal asset utilization. Additionally, consolidating purchases allows you to have the inventory required to support a maintenance work-order and have it already prepared, palletized and ready to go —increasing the effectiveness of your maintenance team.
Optimize inventory management
Single vendor management of your inventory items not only streamlines ordering processes, it also helps you understand your inventory footprint and share that inventory knowledge across your facility or enterprise — especially if you have assets in multiple facilities and locations. Inventory items are more easily tracked across the enterprise, reducing the need to purchase excess inventory and stockpile spare parts that collect dust on a shelf.
Foster stronger partnerships
With too many vendor relationships it can feel transactional, rather than personal. Fewer vendor relationships mean you have more time to develop, nurture and grow collaborations, enabling your vendor to become more of a partner that understands your needs rather than simply a supply source.
Gain better insights
Right-size your inventory investments with better data and analytics from a consolidated vendor. Streamlining your purchasing to a single supplier provides better insights on vendor data, part numbers, stock availability, produce recalls, item usage, fill rates, slow-moving or dead inventory and warranty repairs. The right data offers a bird's eye view of inventory usage, helping you meet demand and manage supply spend for cost savings and better output.
CASE STUDY
Leading Manufacturer Experiences Big Gains with Martin Supply
ERMCO Distribution Transformers is a major manufacturer of transformers, with four manufacturing plants and 1500 employees. ERMCO began purchasing production fasteners from Martin Supply in 2016. Within the first year working with Martin, ERMCO saved over $400k in fastener purchases required for manufacturing operations. Throughout the process, Martin's sales representative Bob Mays, had discussed the benefits of consolidating additional product categories and services like vending and plant services. ERMCO agreed to consolidate their vendor spend with Martin to drive cost savings, supply reliability and a stronger partnership.
By consolidating vendor spend with Martin Supply, ERMCO Distribution Transformers experienced:
$2 million in lifetime fastener savings
220 fewer POs to manage each month
$35,000 reduction in monthly POs
6% annual cost savings for MRO plant services
$240,000 annual savings from MRO plant services
$400,000 annual fastener cost savings
Reliability of parts resulting in improved machine uptime
"They've earned our trust. If we need help in anything, even outside of their offerings, they are going to help us or connect us to those who can. They are a major resource for us. Plus, numbers don't lie. Martin's buying power allows us to get the best availability, pricing and terms." — Tony R., MRO Manager at ERMCO
Optimize your supply chain with consolidated services from Martin Supply
Operate better with Martin. Streamline your procurement activities for reduced cost, less waste and increased competitiveness. Over the years, we have developed deep relationships with industry-leading suppliers for best-of-breed functionality in areas like safety and personal protective equipment, industrial supply and MRO supply. Our teams of nationwide industry experts evaluate your operational needs and challenges to offer scalable custom-tailored solutions for cost savings, compliance and efficiency. Our five pillars include:
Safety Solutions

Safety Products
Vending Solutions
Safety Equipment Rental

MRO Supplies
Vending Solutions
Vendor-Managed Inventory (VMI)
Tool Repair

Maintenance & Reliability Services
Procurement Services
Storeroom Reset and Management

Fastening Solutions

Class C Components
Fastener Engineering
Sub-Assembly
Vendor-Managed Inventory (VMI)
Product Teardown Analysis
Fastener Training
Kitting Options

Safety Trainings
Inspection Services
Audits
Learn more about Martin Supply's integrated supply solutions.
At Martin Supply, we understand your operation depends on reliable access to the right parts at the right time. We have a team of nationwide experts who can assess your current state of operations and create a tailored solution to start saving money on your supply costs. Call 800-828-8116 to get started.