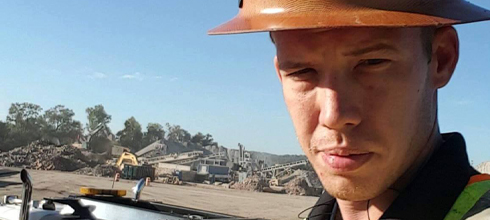 By Martin Supply •
MSA: The Clint Brantley Story
I work for the pipeline division of a large contractor in the southeastern United States. We all use MSA helmets, but I bought the Skull Gard® Helmet wide brim hat because it's simply the most protective helmet, while also being a dang good-looking hardhat. My workday starts at 6 A.M. and ends at 4 P.M. We work hard and do large pipeline construction. We work in holes that are dangerously deep, but safer because we use MSA Safety products and of course, trench boxes.
In 2006, the company erected a conveyor belt that crossed the Hartsfield–Jackson Atlanta International Airport to grade the area for the airport's fifth runway. The company moved enough dirt to fill the Georgia Dome multiple times, providing Atlanta at the time with the busiest international airport in the United States.
Every worker at the company uses MSA. Our employer buys your hardhats as exclusive items used for safety, and always MSA. MSA products help to keep us safe from falling objects, rocks, falling branches, and dropped tools that could hit your head. Just the other day, as I lubed and fueled a front-end loader, I hit my MSA hardhat really hard, but since I had it on, there was no injury, no concussion, and I kept on working. MSA is the best hardhat and safety company around, and I always have a safe day with MSA!
"I hit my MSA hardhat really hard, but since I had it on, there was no injury, no concussion, and I kept on working." – Clint Brantley