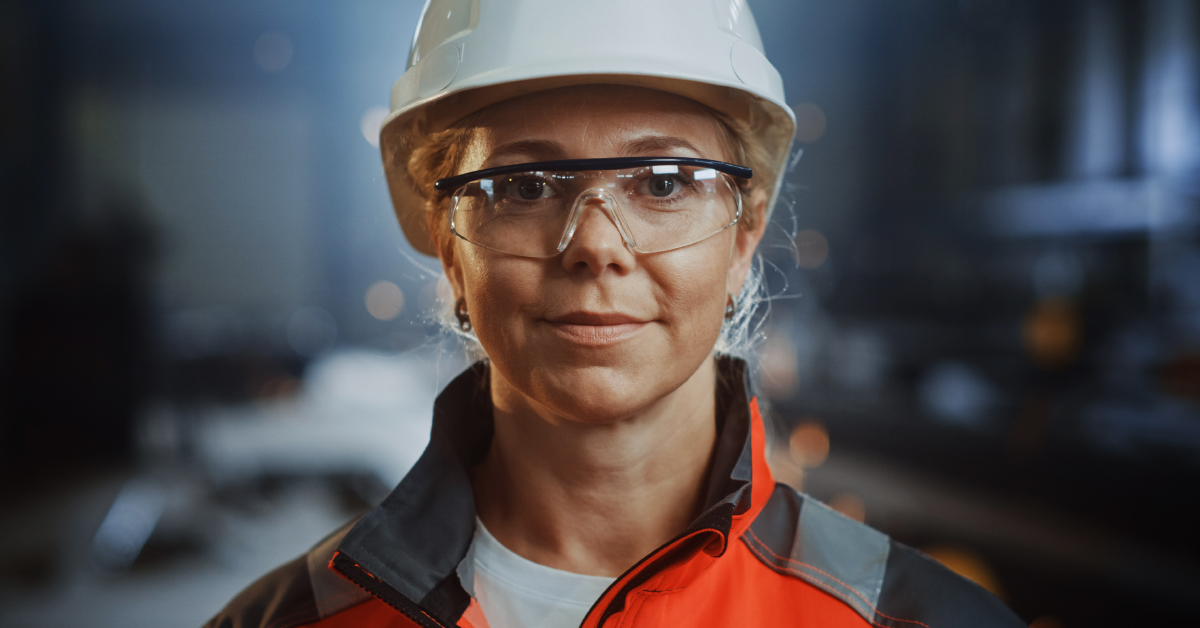 By Martin Supply •
If you work in a safety role you know that PPE is critical for keeping your workforce safe, minimizing job hazards and minimizing risk to your company. As more and more women enter the construction and manufacturing fields, the demand for proper fitting PPE for women is increasing. To accommodate the women in your workforce, you might think that issuing a smaller men's size will suffice. But, items designed for men tend to have the wrong shape and size for women. Too much material in men's sizes can make PPE on women more difficult to maneuver in and can get caught in machinery. And, the wrong size harness on a woman can affect its ability to arrest a fall. While the job may be a great fit, oftentimes women find that the PPE is not.
Types of PPE Not Universal to Women
When outfitting your workforce for protection, make sure these items are specifically designed for women:
Head Protection

Oversized hard hats can cause vision obstruction due to the hat shifting. Many manufacturers recommend that women wear hard hats with a chin strap in order to improve fit.

Eye Protection

Women's faces are usually smaller and narrower than a man's. If a woman is wearing protective eyewear sized for a man, the gaps they create at her temples may allow flying debris from a machine to enter her eyes.

Hand Protection

Women's hands are smaller, shorter, and narrower and have a smaller palm circumference. Sometimes a man's small glove doesn't fit. Having gloves sized to a woman's hand improves dexterity and reduces risk.

Foot Protection

A typical woman's foot is shorter and narrower than a typical man's foot. So, a smaller boot might be the right length, but not the right width.

Fall Protection

When it comes to slip and fall protection, an improperly sized safety harness can hinder a woman's movements and affect her ability to work safely. It also can increase her risk of "suspension trauma" after a fall. This is a potentially fatal condition in which blood pools in the legs and reduces the amount of blood in circulation.

Protective Clothing

Vests, FR clothing, and other protective clothing need to fit males and females accordingly. Clothing designed for men on women is oftentimes too big in the waist, neck, and arms creating a hazard that can cause injury.
A Fitting Solution
Never take a one-size-fits-all approach to PPE. Before selecting PPE for your workforce, meet with female workers about sizing requirements and provide samples of different sizes and brands so they can select what fits them best. The good news is that more and more suppliers are offering PPE designed and sized specifically for women. This includes everything from safety gloves and work boots to safety harnesses and fall protection equipment. 
Talking to your Martin Sales Rep is a great place to start. Your rep is familiar with different brand options, and can find the right solution and fit for your female workforce.