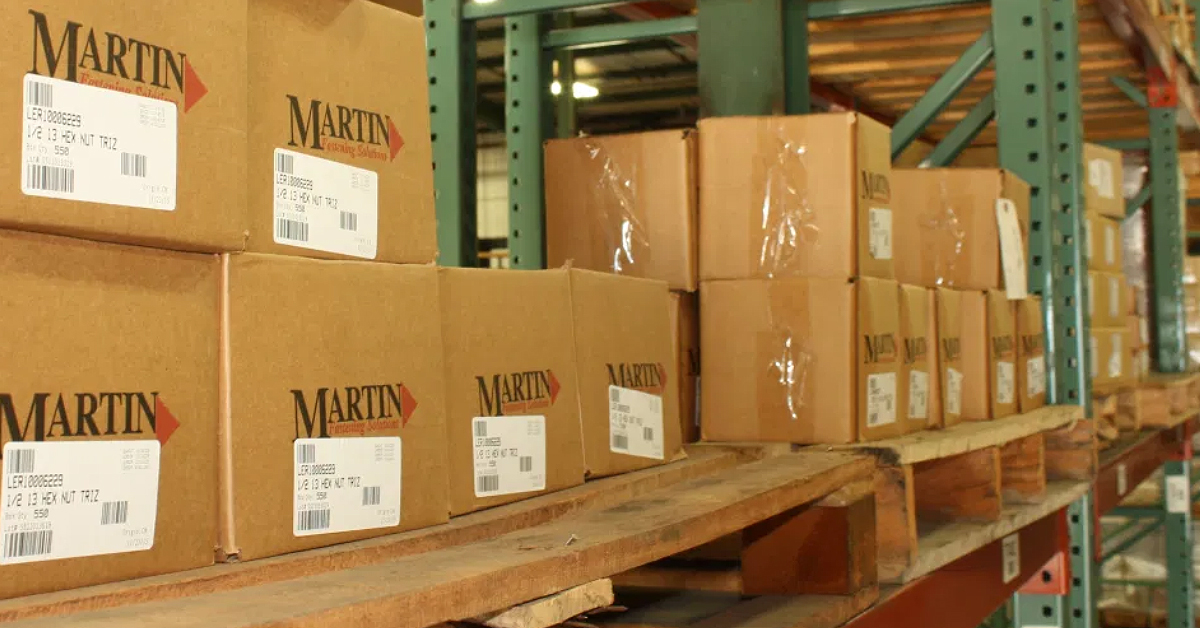 ByMartin Supply •
You've Got to Be Kitting!
Picture this… A messy storeroom, with mismatched bins, parts everywhere and no rhyme or reason as to why things are placed where they are placed. Nothing is labeled or organized. At this point, you're probably tempted to turn around and leave because you know it will take a while to find what you are looking for. If, in fact, you actually have it. So, how can you fix this problem? One solution to get your storeroom in order and reduce the number of SKUs you have is to implement a Kitting program.
What is Kitting?
Kitting is the process in which individual items are grouped, packaged, and assembled as one unit. A kit includes different parts and components that are always used together. Kits simplify your supply chain by taking several SKUs and combining them into one kit with one SKU.
How do I know if Kitting will work for my Company?
The concept of Kitting, like other Lean principals can be adapted to nearly any Company. Some examples where Kitting comes in handy:
Product is bought in bulk, but your team spends time separating the bulk product into smaller batches.
Products are bought in increments that, when joined with other components, don't work out in a perfect mathematical conversion.
Workers arrive at a job site and oftentimes find that they are missing equipment or supplies necessary to do the job.
In these scenarios, Kitting would consolidate products and components, so you always have the right inventory on hand at the right time.
The next step – do a little research.
Identify Inefficiencies
Look for bottlenecks in production, make a note of items that are difficult to keep track of or are forgotten. Think about the different products and components that are always used together that could be combined into a kit.
Evaluate Your Storeroom
Walk through your storeroom and see how parts are organized. Observe where the work takes place and search for value and waste. This will help you understand how parts are laid out, managed and help determine if there is a way to make the products you have into less counted inventory. Look for ways to consolidate parts from several items into one.

Solicit Team Feedback


Ask team members to look for opportunities that you may not be aware of. Meet with your engineers to gain expert insight into how products are assembled. Ask the technicians who replace parts on your machinery if they have noticed any opportunities to simplify or eliminate parts.
Now that you have better knowledge of your inventory and storeroom, contact Martin Supply about Kitting Services.
Martin's Kitting Services have helped numerous Customers increase efficiency, achieve cost savings, reduce inventory and improve cash flow. Contact Martin today to discuss how we can create a custom-tailored solution and help you operate better.