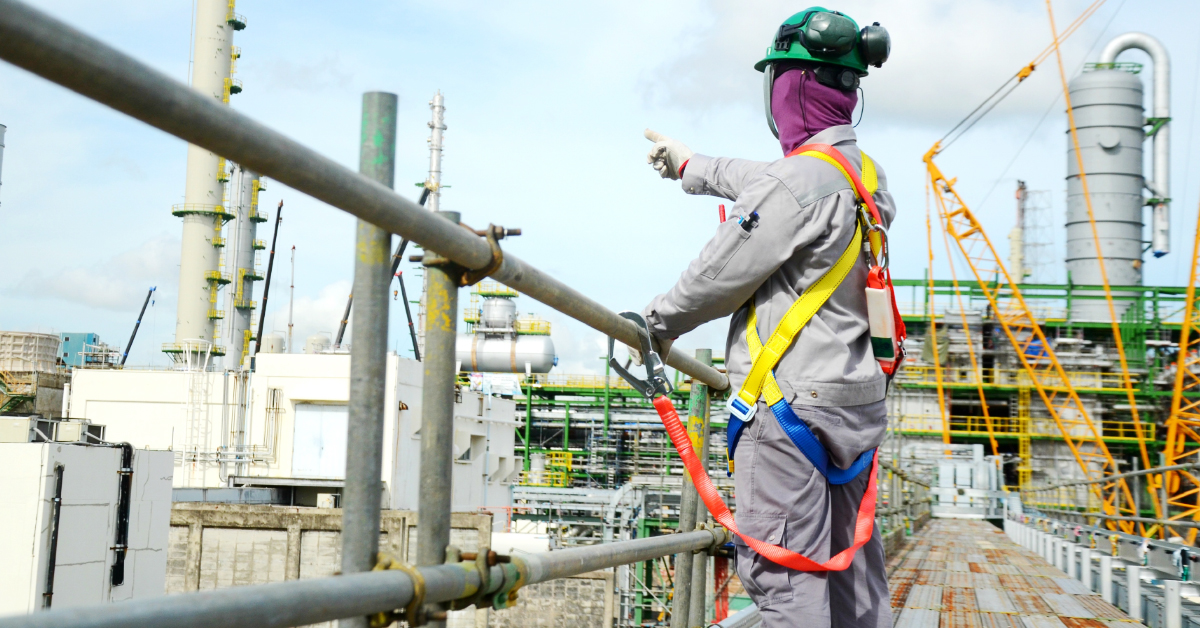 By Martin Supply •
How to Buy the Right Safety Harness
Working at heights is one of the most dangerous jobs out there, and it's your responsibility to make sure you're equipped with the right safety harness before beginning any job.
When selecting a good-quality safety harness for working at heights, it's essential that you understand the different types of safety harnesses available, as well as their features and functions. This blog post will guide you through all of these critical considerations so you can be confident in purchasing the best-suited safety harness for your specific needs when working at heights.
Choosing the Right Safety Harness for the Job
Picking the right safety harness for working at heights is no small feat. It can be a difficult and overwhelming task, as there are many different types of safety harnesses that vary in features, benefits, and price points.
The first step to selecting the perfect safety harness is to understand what kind of job you will be doing. Are you working on scaffolding? Working on a roof? Doing bridge repairs? Different jobs require different types of harnesses. For example, if you're being supported by scaffolding, you'll need a full body harness with strong webbing and a secure back D-ring attachment point for lanyards and other fall arrest devices. If you are working on a roof or bridge repair, look for a body belt with an adjustable waist belt or thigh straps that can clip onto existing anchor points.
Comfort
In addition to understanding the type of job you'll be doing, it's important to consider your comfort level while wearing the safety harness. Look for one with adjustable straps so it fits properly around your body without being restrictive or uncomfortable. Depending on how long you plan to wear the safety harness, look for something made of breathable fabric so you don't overheat while wearing it. You should also make sure that any buckles won't rub against your skin or cause chaffing.
Industry Standards
When selecting your safety harness, make sure it meets applicable industry standards such as those set by CSA Group (formerly Canadian Standards Association), ANSI (American National Standards Institute), and OSHA (Occupational Safety & Health Administration). The labeling should include information about the materials used in construction and any certifications that demonstrate compliance with safety guidelines from these organizations. Additionally, look for information about inspections and whether regular maintenance is required for continued use of the product; this will help ensure that the product remains reliable and safe over time.
Budget & Quality
Finally, take into account your budget when selecting a safety harness for working at heights – some models may have more features but cost more than others; in this case it may be worth investing in higher quality item if possible – as your personal safety depends on using equipment designed specifically for working at heights. To help make an informed decision, ask friends who work in similar industries which products they recommend – they may know of great deals or items that can provide better protection than what's available in retail stores alone!
In conclusion, picking out the right safety harness when working at heights can be challenging but it doesn't have to be overwhelming.
Fall Protection Solutions
Martin's fall protection experts can help you pick the right safety harness for your unique needs. With the knowledge of what kind of job will be done, we assess your teams comfort level needs while wearing the product, ensure that standards are met through certifications and inspection labels are present on packaging material. All of these steps will ensure proper selection of a reliable yet comfortable item that meets both personal needs as well as job requirements safely!
Contact Martin today for your safety harness needs and comprehensive PPE fit testing.