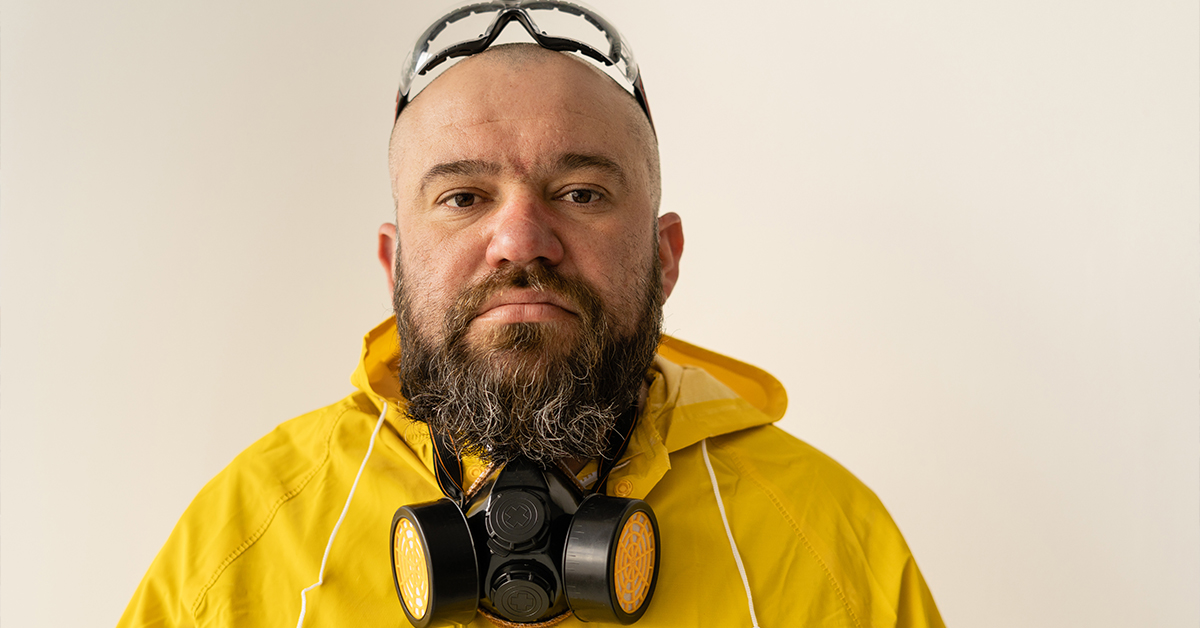 ByMartin Supply •
The Hairy Truth: Navigating Facial PPE with Beards in Manufacturing
As we approach Movember, a time when many men grow out their beards to raise awareness for men's health issues, it's important to consider how facial hair can affect workplace safety. In manufacturing environments, facial PPE is necessary to protect workers from hazardous substances or processes. However, men with beards face unique challenges when it comes to wearing PPE.
Here are some of the issues men face and how to overcome them:
Difficulty achieving a tight seal: Beards can create gaps between PPE and the face, compromising its effectiveness. Men with beards can try using PPE with adjustable straps or a foam strip that conforms to the face to create a better seal.

Discomfort: Wearing a tight-fitting mask for an extended period can cause itching, irritation, and even skin rashes. To reduce discomfort, men with beards should use PPE made of breathable materials, such as cotton or mesh, and apply a moisturizer to their beard.

Difficulty communicating: PPE can muffle sound, making it difficult for workers to communicate with each other, which can be especially problematic in a manufacturing environment where clear communication is essential for safety. To address this issue, workers can use PPE with a built-in microphone and speaker or a transparent window that allows for lip-reading.
Men with beards can protect themselves and their coworkers by finding PPE that fits correctly. PPE is a vital tool for ensuring workplace safety, and it is essential to find the right PPE for your needs. Martin Supply partners with suppliers like 3M, Honeywell, and Moldex who offer a variety of respiratory solutions designed specifically for men with beards. Plus, we can ensure your workers are wearing respiratory and other PPE correctly with Fit Testing. Contact your Martin Sales Rep or call 800.828.8116 to schedule a fit test for any PPE.